BACK TO NEWS
EVENT: TransWorld SKATEboarding To Honor Jason Jessee With The Legend Award
TransWorld SKATEboarding To Honor Jason Jessee With The Legend Award On February 16, 2012
TransWorld SKATEboarding announces this year's TWS Legend Award recipient, Jason Jessee, who will be honored on Thursday, February 16, during the 2012 TW SKATE Awards Presented By New Era in Hollywood, California.

If there was one skater who changed the direction of skateboarding, not only on the board, but off it, then Jason Jessee is up there with the best. Just when vert skating was spiraling out of control in a haze of obscure haircuts and clothing to match, along came Jessee with a simple yet twisted formula that was built to last.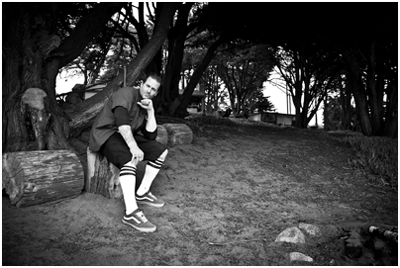 "Jessee inspired a generation to rethink itself, from the seamless power of his skating to his whimsical thoughts that he was never afraid to share," said TransWorld SKATEboarding Editor In Chief Skin Phillips. "He taught us that vintage is good, made nearly all of us get tattoos, has the best frontside ollies in the game, the greatest graphics ever, and was a breath of fresh air when skateboarding needed it most. Timing is everything."

Brought up in Southern California, Jessee was taken to his first skatepark by Herbie Fletcher and his son, Christian. Once bitten, Jessee spent a lot of his early time at Del Mar Skate Ranch, becoming influenced by local skaters like Neil Blender and Gator. Jason also spent a lot of time travelling with Mark Gonzales when they were both on Vision, and also points to Jeff Phillips as one of his earliest inspirations. He exploded onto the scene with his groundbreaking part in Santa Cruz Skateboard's '89 video release of Streets On Fire, starring as an inmate in Alcatraz prison. It was the TWS spotlight shortly following that truly put Jessee on the map. Jessee moved to Santa Cruz to continue his career as a professional skateboarder, now running Driven Skateboard Company, and after a long stint with Consolidated is now back on Santa Cruz Skateboards.

Today you will find Jessee hanging with his girlfriend and maintaining his love of vintage motorcycles, cars, and the odd firearm in Watsonville, California amongst some wild turkeys, a bunch of chickens, and the unforgettable, but always endearing Jonathan Michael Powers. A big congratulations goes out from the TransWorld SKATEboarding staff to Jason Jessee on receiving this honored award which will be presented to him on Thursday at the Awards Show.

The Awards Show is an invite-only event, but make sure to check out who won as well as all the detailed stories, photos, and video footage at skateboarding.com, or follow Twitter or Instagram through @transworldskate for live updates. The 14th Annual TransWorld SKATEboarding Awards Presented By New Era is proud to be supported by additional sponsors, including Red Bull, KRÜ 82 Vodka, and Aerial 7.

Directly following the awards, TransWorld SKATEboarding is pleased to host the world premiere of its 24th video, The Cinematographer Project, the newest film by Jon Holland, featuring thirteen of the best skate filmers and one up and comer. Stay tuned to skateboarding.com for more information on local premieres in your area.

---