BACK TO NEWS
EMP: TransWorld SNOWboarding Promotes Chris Wellhausen To Photo Editor
TransWorld SNOWboarding Promotes Chris Wellhausen To Photo Editor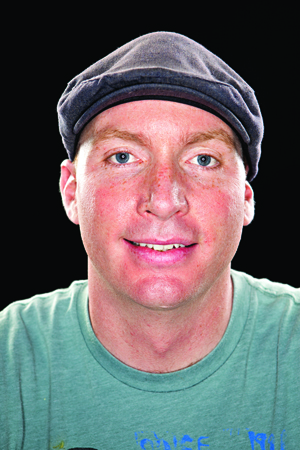 TransWorld SNOWboarding is proud to announce the recent promotion of Chris Wellhausen to Photo Editor. In his new role, Wellhausen will be playing an integral part within the editorial staff, overseeing all visual images for the brand, in addition to managing its team of photographers.
"Chris has a level of professionalism and artistic talent that is unrivaled in our industry," says TransWorld SNOWboarding Content Director Nick Hamilton. "He has definitely stepped up through the ranks. From an eager contributing photographer to now managing and networking with a team of the world's best snowboarding photographers, Chris is the perfect guy to take the visual reigns for us."
Wellhausen has been an avid snowboarder since 1989. His passion for snowboarding and photography spawned during his residency in South Lake Tahoe, where he lived for over seven years. Employed at TransWorld since 2007, Wellhausen was first hired on as a contributing photographer before soon moving up the ranks to Associate Photo Editor, where he proved his leadership abilities by successfully directing TransWorld SNOWboarding's 20 Tricks franchise over the past five years. Wellhausen was also a team photographer and worked for the Snowboard Journal prior to coming on board at TransWorld Media.
"I remember dropping by the TransWorld offices years ago to share my photos with the staff, hoping to get feedback and insight from some of the top photogs in the industry," comments Wellhausen. "I am more than ecstatic to receive this promotion and am prepared to work hard to continue making a name for TransWorld SNOWboarding's photography."
Wellhausen is only the sixth photo editor in TransWorld SNOWboarding's 26-year history, and will contribute in continuing the legacy of TransWorld SNOWboarding by showcasing the best images in the industry.
To subscribe to TransWorld SNOWboarding, go online to snowboarding.transworld.net/subscribe.
---