Back to News
Malakye's ShmoozaPalooza at Outdoor Retailer, August 4 2012
July 31, 2012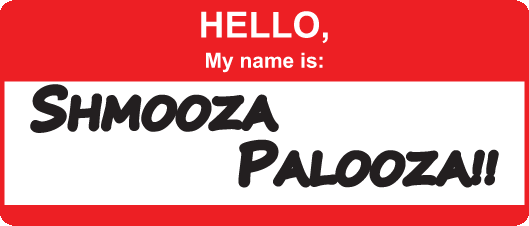 | | |
| --- | --- |
| Created & Produced By | Presented By |
| | |
Malakye's ShmoozaPalooza Networking Event at Outdoor Retailer trade show, Saturday, August 4, 2012
This is your official invitation to participate in the ShmoozaPalooza which will take place at the Outdoor Retailer Show on Saturday, August4, 2012, in Salt Lake City, Utah. The Shmooz is located in the Salt Lake City Marriott Downtown, directly across the street from the convention center.
This is a one-of-a-kind gathering and opportunity for employers and prospective employees to connect in-person. It's FREE to attend and free to exhibit for companies exhibiting at Outdoor Retailer.
Read on to find out what companies will be attending and specific event details. If you're left with questions, enter them in the comment box below and they will be answered.
**HIRING? WANT TO GET YOUR COMPANY INVOLVED? Send your request to [email protected]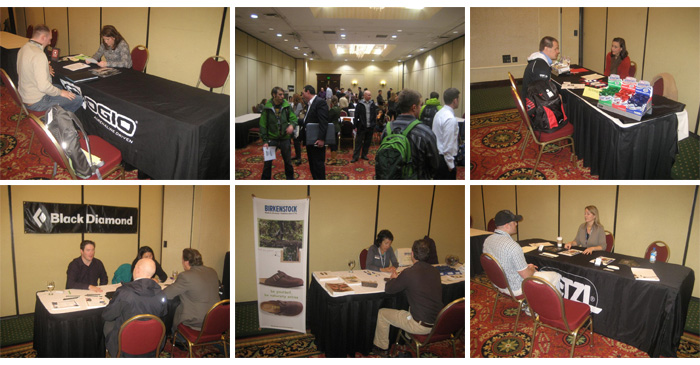 Manufacturers / Brands

Company (Click link for website)

Location(s)

Looking for professionals in:

Keen Footwear
Portland, Oregon
Explore Current Opportunities Here
Morgan Hill, CA & Others
Explore Current Opportunities Here
Skullcandy

Park City, UT
Designers (Industrial, User, and Graphic), IT, Sales Managers, Payroll, Online Marketing
Deuter
Longmont, CO
Sales Coordinator
Salt Lake City, UT

Product Line Manager
Explore Current Opportunities Here

Petzl
Clearfield, UT
Discussing Future Opportunities
EK Ekcessories
Logan, UT
Regional Independent Sales Reps
5.11 Tactical
Irvine, CA, and
Modesto, CA

Product Development Manager - Nylon Packs & Bags
Supply Manager
Product Coordinator - SMU
Sales Operations Analyst
Marketing Specialist
Product Coordinator - Woven Apparel
Technical Designer - Woven & Knit Apparel
Territory Manager - Los Angeles, CA
Social Media Manager
Inventory Planner
Product Development Manager - SMU's
Technical Design Assistant - Outerwear
Sales Director - US Government Agency Accounts
Marketing Content Director
Product Development Manager - Outerwear & Knits
Apparel Technical Designer - Men's Woven Tops
Territory Manager - Mississippi / Louisiana

Redington / Sage
Bainbridge Island, WA
Soft Goods Product Developer (Apparel)
Hard Goods Product Designer
System Administrator
Production Supervisor - SAGE Rods
Cabela's
Sidney, NE, and other locations
Merchandising, IT, Digital Marketing, Marketing & Brand Management, Catalog, Planning & Inventory, Internet, Human Resources
Explore Current Opportunities Here
Rider Sandals
Orlando, FL

Independent Sales Reps (multiple US territories)

Black Diamond Equipment
Salt Lake City, UT

Enterprise Systems Analyst
Industrial Designer
Product Designer II (Gregory Mountain Products)
Senior Cost Accountant
Product Development Manager - Apparel
Engineering Manager
Director of Operations
Design and Development Assistant
Equipment Developer
Project Engineer - Skis
Warranty and Returns Clerk
Distribution Center Merchandise Handler
Financial Analyst
Explore Current Opportunities Here

Liberty Mountain

Salt Lake City, UT

Discussing Future Opportunities

REI (Recreational Equipment, Inc.)
Kent, WA (Seattle Area)
Explore Current Opportunities Here
Sun & Ski Sports Katy, TX, and other Explore Current Opportunities Here
locations
WHO?
YOU! The amazing people and companies that make up the Outdoor industry.
WHAT: The Shmooz:
11am - 4pm - Career Fair & Networking - come out and connect with great employers. Great employers, come out and connect with great employees.
WHY
It's an IN-PERSON event! It brings a resume to life! It's the best way to connect with employment opportunities in the outdoor industry!
WHEN
Saturday August 4th, 2012 - 11am - 4pm
(The trade show IS NOT OPEN to the public, only the Shmooz is open to the public.)

WHERE
Salt Lake City Marriott Downtown
75 South West Temple
Salt Lake City, UT 84101
(Exact location - SALON F)

Parking - information on parking rates / location for the convention center.
HOW
Remember, it's FREE! Simply click the button below to submit your resume and confirm your attendance as a candidate. (Employers - get in touch with us by emailing [email protected] or get in touch with your account manager.)




GETTING THERE AND STAYING THERE
Flights:
*** THINGS YOU SHOULD KNOW ***
HOW TO PREPARE
Treat attending this event like you'd be going to a job interview. Bring whatever it is you need to present yourself as a candidate for job opportunities in your profession. Absolutely bring a resume, roughly 20 copies or so. If you're a Designer, bring a portfolio and some sort of sample presentation that can be left behind.
WHAT TO WEAR?
Whatever you're comfortable in! If you're curious about what people wear in this industry, check out the Industrial Profiles on Malakye; it's pretty true to how it really is.
HOW WILL THE ROOM BE SET UP?
Once you're in, you're in! Companies will be set up along the perimeter of the room, and in the center of the room there will be round tables and chairs that will serve two purposes:
For you to sit down and relax at while thinking of your next move/who to talk to.
For companies to use when they want to talk more in depth with particular people. That said, if you see a conversation going on that looks like a meeting, be respectful and give them some space.
IS THE ACTUAL TRADE SHOW OPEN TO THE PUBLIC?
No, the tradeshow floor is not open to the public. The Shmooz is reserved for candidates and employers only. But if all goes well for you at the ShmoozaPalooza, you will be in the trade next time!
If this information leaves you with unanswered questions, drop us an email.
---