Back to News
Malakye's ShmoozaPalooza at Agenda, Thursday August 2, 2012
July 20, 2012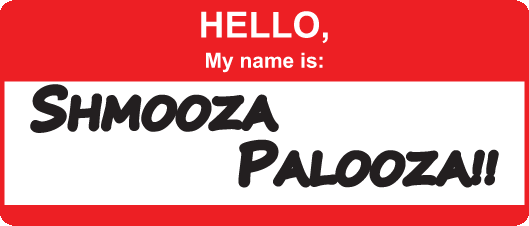 | | |
| --- | --- |
| Created & Produced By | Presented By |
| | |
Malakye's ShmoozaPalooza Career Fair & Networking event at Agenda trade show, Thursday August 2, 2012
This is your official invitation to participate in the ShmoozaPalooza which will take place at Agenda on Thursday August 2, 2012 in the Long Beach Convention Center
This is a one-of-a-kind gathering and opportunity for employers and prospective employees to connect in-person. It's FREE to attend and free to exhibit for companies participating in the Agenda tradeshow.
Read on to find out what companies will be attending and specific event details. If you're left with questions, enter them in the comment box below and they will be answered.
**HIRING? WANT TO GET YOUR COMPANY INVOLVED? Send your request to [email protected]
Manufacturers / Brands

Company (Click link for website)

Location(s)

Looking for professionals in:

Foothill Ranch, CA.
See All Current Opportunities Here
VANS

Cypress, CA.
See All Current Opportunities Here
JSLV
Hutington Beach, CA.
Apparel Production Coordinator
FOX
Irvine, CA.
See All Current Opportunities Here
Pacific Sunwear

Anaheim, CA.
See All Current Opportunities Here
Irvine, CA.
See All Current Opportunities Here
BambooSk8
Oceanside, CA.
Sales Reps
Social Media Marketing Expert
Web Programmer
Marketing Manager

BB Dakota
Costa Mesa, CA.
To Be Determined
HookIT.com
San Diego, CA.

Marketing Manager - Surf
Marketing Manager - Snow
Marketing Manager - Skate
Marketing Manager - Outdoor
Marketing Manager - Moto / Powersports

Quiksilver / DC Shoes / Roxy
Huntington Beach, CA.
See All Current Opportunities Here
Magnaflow
Santa Margarita, Ca
To Be Determined
Road Runner Sports
San Diego, CA, and other Southern CA locations
Assistant Store Manager (Santa Monica), Retail Fit Expert (Santa Monica), Retail Positions (multiple Southern CA store locations), Web Developer, Sales Manager
See All Current Opportunities Here
Odina Surf
Redondo Beach, CA
Part Time Promotions Manager
Web Strategic Marketing Manager
Production Manager
Full time Sample Maker
Production and Design Intern
Social Media Intern
Public Relations and Customer Service Intern
Lucky 13 / Felon Clothing
Santa Ana, CA.
Marketing
Private Label Sales Reps
Graphic Designer
Men's/Women's Apparel Designer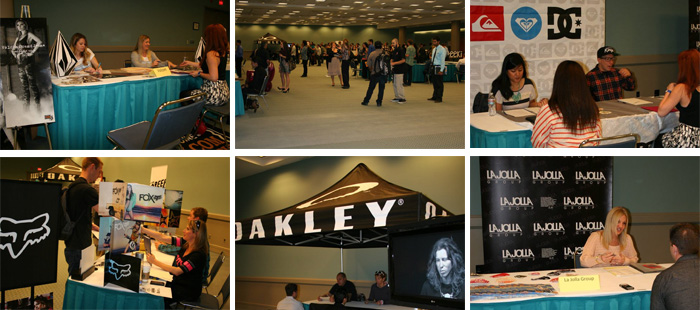 WHO?
YOU! The amazing people and companies that make up the Action sports and lifestyle-driven industries.
WHAT: The Shmooz:
11am - 4pm - Career Fair & Networking - come out and connect with great employers. Great employers, come out and connect with great employees.
WHY
It's an IN-PERSON event! It brings a resume to life! It's the best way to connect with employment opportunities in the action sports and lifestyle-driven industries!
WHEN
Thursday August 2nd, 2012 - 11am - 4pm
(The trade show IS NOT OPEN to the public, only the Shmooz is open to the public.)

WHERE
Long Beach Convention Center
300 E. Ocean Blvd
Long Beach, CA 90802
(View Map)

Parking - plenty of public parking available in close proximity to convention center
HOW
Remember, it's FREE! Simply click the button below to submit your resume and confirm your attendance as a candidate. (Employers - get in touch with us by emailing [email protected] or get in touch with your account manager.)



GETTING THERE AND STAYING THERE
Flights:
*** THINGS YOU SHOULD KNOW ***
HOW TO PREPARE
Treat attending this event like you'd be going to a job interview. Bring whatever it is you need to present yourself as a candidate for job opportunities in your profession. Absolutely bring a resume, roughly 20 copies or so. If you're a Designer, bring a portfolio and some sort of sample presentation that can be left behind.
WHAT TO WEAR?
Whatever you're comfortable in! If you're curious about what people wear in this industry, check out the Industrial Profiles on Malakye; it's pretty true to how it really is.
HOW WILL THE ROOM BE SET UP?
Once you're in, you're in! Companies will be set up along the perimeter of the room, and in the center of the room there will be round tables and chairs that will serve two purposes:
For you to sit down and relax at while thinking of your next move/who to talk to.
For companies to use when they want to talk more in depth with particular people. That said, if you see a conversation going on that looks like a meeting, be respectful and give them some space.
IS THE ACTUAL TRADE SHOW OPEN TO THE PUBLIC?
No, the tradeshow floor is not open to the public. The Shmooz is reserved for candidates and employers only. But if all goes well for you at the ShmoozaPalooza, you will be in the trade next time!
If this information leaves you with unanswered questions, drop us an email.
---