Back to News
B$Z: ZEAL Optics Realigns Its Roots with New Headquarters in Downtown Boulder
July 10, 2012
ZEAL Optics Realigns Its Roots with New Headquarters in Downtown Boulder
New Location Affirms Rebranding Strategy to be at the Core of the Active Consumer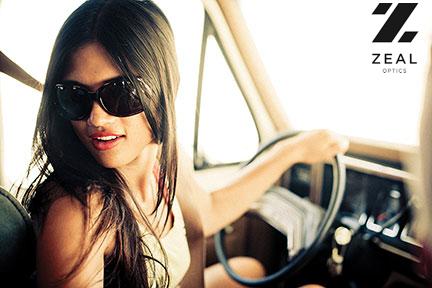 ZEAL Optics has relocated their corporate headquarters to a newly renovated office space in historic downtown Boulder, CO. Having undergone a full scale rebranding, ZEAL reconnects with its core consumer in the heart of Boulder, a community that values an active lifestyle. The move was done to draw the brand closer to the core consumer base and set strong roots in the elements that have defined the brand.
"Immediately after the acquisition we were discussing a move to a location that would reflect the transformation of the brand and where it is heading. Now that it has come to fruition, we are so happy with the result," said ZEAL's president, John Sanchez. "We have created an environment that is vibrant and promotes open thinking and that will affect how we develop new markets, provide services for our retailers and connect with our consumers."
A city marked by an active culture, Boulder has a long history of travelers, innovators and entrepreneurs. The new headquarters is one block away from Pearl Street, a walking mall laden with bars, unique shops and one-of-a-kind restaurants. The building that ZEAL now calls home has existed in Boulder since 1898, when it was home to the W. W. Wolf's Market, the largest meat market in the town.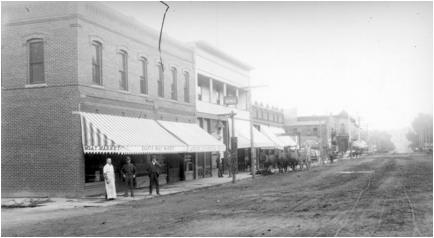 Photo Credit: Joseph Bevier Sturtevant, 1851-1910, supplied by Boulder Public Library Carnegie Branch
The community values sustainability and that focus is a driving factor for why Boulder is a great fit, as ZEAL has an ecological responsibility, committing itself to reducing its carbon footprint through innovative manufacturing processes. Most of the town bikes to work, hits the rooftop bars for happy hour and will always be seen running, hiking or rockclimbing on the weekends. Now in the midst of their consumers, ZEAL will continue to produce quality product for an active lifestyle, whether that be on the slopes, beaches, mountains or lakes.
As the only sunglass brand in the world to make their entire line of sunglasses from a plant-based resin, ZEAL is committed to being a global industry leader in green practices. Z-resin™ is only the first step ZEAL took in the line of sustainability. With the development of the new office, ZEAL has focused onusing beetle-kill wood materials for construction. The deadwood is environmentally sustainable and using the local product helps create jobs in Colorado, a state where 90 percent of lumber is imported. Another way that ZEAL reduces waste is through their warranty and repair services. Incentivizing customers to replace broken parts instead of throwing the entire pair away through low-cost repair and replacement parts, ZEAL moderates waste and encourages conservation of materials. ZEAL also produces as much of their printed materials on Forest Stewardship Council certified paper as possible.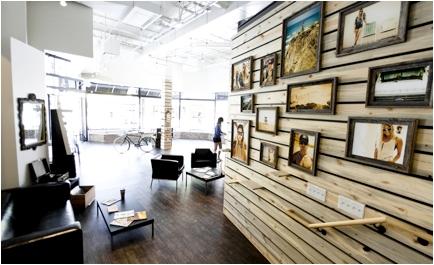 Photo credit: Shay Williams
ZEAL's pro skier Caroline Gleich added, "As a professional skier, I am deeply connected to the natural environment. I like to support businesses that come up with new ideas to minimize their environmental impact. It makes me feel good to know that all Zeal sunglasses are made from Z-Resin, a planted based plastic that comes from castor bean oil instead of crude oil. I often describe our generation as the 'clean up generation'. The biggest issues we are going to have to deal with are related to the environment – land and water use and climate change. There are no perfect solutions, but every little bit helps."
ZEAL Optics continues to work to define the next level of active lifestyle eyewear. Through strategic partnerships with athletes, artists, musicians and creative people, they are able to truly present something more than just another eyewear line. Being based out of Boulder is more than ever something that truly defines Zeal as a leader in this movement.
"This is more than just an office, this is our home. We are very excited to be Boulder-based as we craft our future lines, it is more important than ever to have real, strong roots in what makes us who we are! It's going to be a great ride!", said director of marketing, Joe Prebich.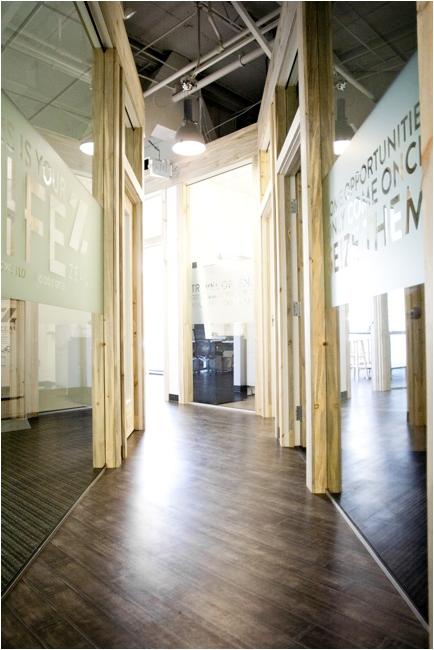 Photo credit: Shay Williams
---