BACK TO NEWS
B$Z: Outdoor Research adds Hans Florine as brand ambassador in rock climbing
Outdoor Research adds Hans Florine as brand ambassador in rock climbing
Florine, who recently set the El Cap speed record, will contribute to development of OR products for climbers.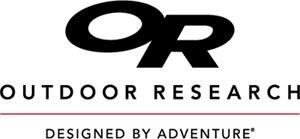 Outdoor Research, a leading, independent manufacturer of outdoor apparel and accessories, in mid-June added athlete and rock climber Hans Florine to its roster of brand ambassadors.
Florine, a longtime fixture in both speed climbing and in the Yosemite Valley, recently broke the speed record – again – for climbing The Nose on El Capitan, along with climbing partner Alex Honnold. Florine has previously held the speed record several different times for ascending the Nose. He and Honnold's ascent in late June took two hours, 23 minutes, and 46 seconds, which shaved almost 13 minutes off the previous record. Florine also holds numerous other records and firsts in climbing, including being the only person to have climbed El Capitan twice in a day solo.
Jeannie Wall, Product and Marketing Consultant for Outdoor Research's Alpine and Rock Climbing lines, said Florine will help, along with other rock climbing athletes, to provide regular feedback as part of the product development process for the Outdoor Research climbing line.
"What inspires me most about working with Hans is his authentic, genuine interest in helping to develop relevant products for climbers," Wall said. "He has a wealth of experience in climbing, in selling gear at climbing gyms, and in the industry in general, and that's invaluable to us. I'm really psyched to work with someone who has so many years of experience but is still incredibly humble, and also someone who understands the broader view of product development. We're psyched to have him involved on the team."
Florine has worked as a guide, athlete, speaker, climbing teacher and adventurer for almost 30 years. He has done everything from expeditions in remote parts of the world to climbing 5.14. He is currently an ambassador for the Access Fund, and previously worked as the executive director of the American Sport Climbers Federation.
Florine said he's excited to help improve an already solid line of outdoor apparel and accessories.
"I've designed and made my own pants, packs, camera cases, chalk bags, and altered countless garments and packs over the past 30 years of adventuring outdoors," he said. "I'm finding it hard to improve on the line of products I see in the Outdoor Research offering. But, I like a challenge!"
Florine joins a number of other additions in the last year to Outdoor Research's roster of rock climbing athletes, including Beth Rodden, Nik Berry and Madeline Sorkin, all of whom are involved in providing feedback on rock-climbing products in the Outdoor Research line.
---