BACK TO NEWS
B$Z: Neff at 2012 US Open of Surf
Neff Vision Named Official Eyewear Sponsor of 2012 Nike US Open of Surf®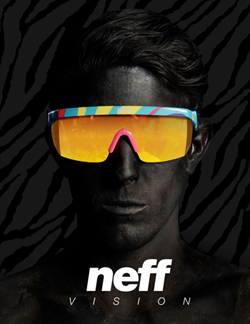 Neff, a leading active lifestyle brand, announced today that its new eyewear category Neff Vision will be the Official Sponsor of the upcoming Nike US Open of Surfing® in Huntington Beach taking place July 28th through Aug 5th.
Throughout the weeklong event, Neff will be offering the complete brand experience to over 750,000 action sports fans that attend with a focus on their new highly anticipated eyewear line. In addition to debuting the Vision collection at the event, Neff will also be hooking up the masses with free gear at their onsite booth at the US Open and from their kiosk in front of the legendary Jack's Surfboards on Main St. Fans can also count on appearances from Neff's Pro Surf Team who will be out in full force at the contest.
"We're proud to be the official eyewear sponsor of an iconic action sports event such as the US Open of Surfing," said Shaun Neff, founder of Neff Headwear. " This really shows our commitment to Neff Vision and the opportunity for our brand in this category".
The Vision collection is the latest addition to Neff's always-expanding product line of innovative and unique styles. With four bold designs under $60, some of which feature polarized lenses and acetate frames, Neff Vision offers consumers an opportunity to stand out in the crowd without breaking the bank.
For additional information please visit www.neffheadwear.com
---