Back to News
Chrome Industries Q&A with Steve McCallion, President
August 7, 2012
Chrome Industries Q&A with Steve McCallion, President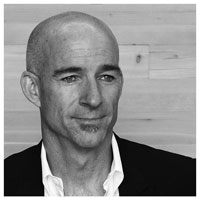 Chrome Industries was down in Long Beach at the Agenda Show last week, just the second time for the veteran company, who is most well-known in the bike world, to show at one of the nation's largest action sports trade events.
Chrome is headed by their multi-talented President, Steve McCallion, who's leading the company to the forefront of the crossover scene between urban biking and the world of action sports, targeting specifically all things with wheels.
Chrome is based on providing function with their fashion - according to the Chrome design manifesto: "We're anti-nonsense. Everything we make is functional. Every piece of our bags, shoes and clothes is there for a reason. If it doesn't have a purpose, it's gone."
Chrome is about utility and mobility - a reason why Steve hopped on board to lead the innovative company into 2013 and beyond. "I was trained as an architect, I practiced architecture, I had a career as an architect and I got tired of making shitty things look good, so I came to Chrome. Chrome is a beautiful brand - it's authentic and has a set of values that I really connect with."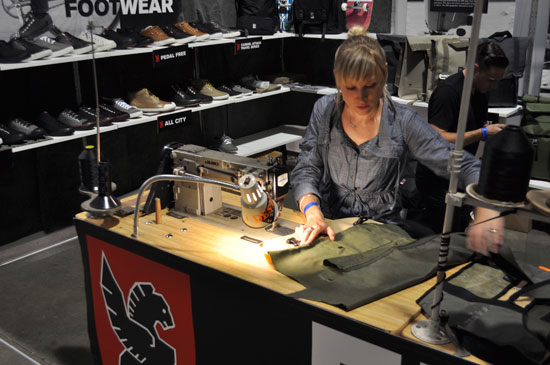 What are you most excited about being here at Agenda, with Chrome still being relatively new to the scene?
It's exciting for us to be at Agenda because it's where the crossover happens for us. Last year was the first time we attended the show and actually showed here. We're very well known in the bike industry - in the urban bike industry specifically - so coming to Agenda, we got to introduce the brand to new people. All of us, we don't just bike - we skate, surf, and all that kind of stuff - so really, we're at the intersection between all of those life forms. And,, it's cool to be here and to meet new people.
That's right, it seems you guys are targeted towards the urban bike industry and obviously coming to a show like Agenda will open new doors in alternate industries.
Yeah, we certainly have urban bike roots, but from the beginning it was really about a way to engage the city with a certain set of values; of resourcefulness and creativity, and just getting out there and charging or attacking the city. You can do that on a bike, on a skateboard; in a lot of cities, with San Francisco being one, you can surf basically in the city or right outside the city. So, it wasn't just about biking, from the beginning. But, biking is what we're most known for.
You mentioned San Francisco, which is where the company is headquartered, correct?
That's right, we have a shop on 4th & Bryant and our headquarters is just above that shop. And we've got three other shops in the US - one in New York, one in Chicago, and we just opened one up in Portland.
And Portland obviously has a big bike scene...
Right, a big bike scene up there. But, there's actually a big crossover with the moto scene there. And you're seeing that down here as well. It's all things with wheels, where you're just kinda hucking yourself around in whatever kind of vehicle you choose that works. And for us, it's not about exclusion, it's not about one versus the other; for us it's about inclusion of all that stuff. Ride what you brung and just go for it!
Continuing on with company history, can you speak on how Chrome started off as a bag production company which has evolved to apparel and footwear production as well?
Actually, yeah, many people see it that way. But, at the beginning it was bags and apparel - we were making various product like shorts for biking that had certain stretch with a functionality to them while making sure it didn't look like you were wearing spandex. Then, we added footwear about 4 years ago.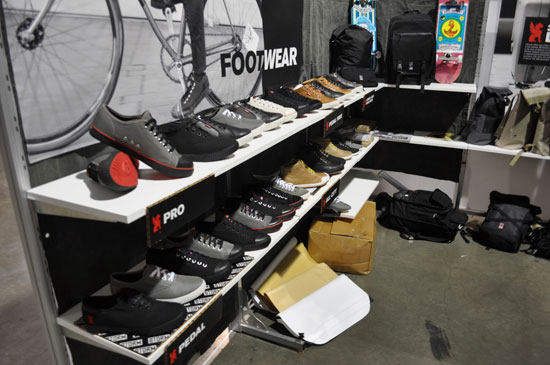 So footwear is the newest addition to your product line. Can you speak on any other new products or designs that you're introducing here at Agenda?
Absolutely, we've got our 2013 spring lineup, it's all about URBAN UTILITY - taking the functionality that we're known for in our bags and extending that into footwear and apparel. So, we've got a bunch of new urban bike sneakers, which we're kind of the originator of the urban bike sneaker market. And, we're bringing out a bunch of new silhouettes in that area. These are sneakers that are built with a different sole in them, the construction of them is a lot different than you're typical sneaker and are designed to give you more pedal power. And, they break down less. The uppers are made with the same kind of Cordura material that our bags are made out of, which are 25 times stronger than your average canvas sneaker. So, they're very much designed to handle the abuses of the city.
We've also got a new camera bag line that we're doing. We brought out the Niko camera bag last year, which is a messenger style / sling bag, and it was super popular. So, based on that popularity we came out with two other styles. First, weve got the Niko Hack, which is a bigger bag that you can fit a laptop sleeve in it - it is designed for day shooting. We've also got the Niko Sling which is a small hip pouch for carrying your small compact format cameras and stuff like that. So, we're going big into that.
We've got another bag line that we're introducing here, the Welded Tansport Series. Which is again, all about utility and living in the city. And, addressing the trend of on-body / off-body utilization of bags - we've included a pack and a mailbag based off a postal bag configuration. And lastly, these things have the added functionality of being able to be attached to a bike.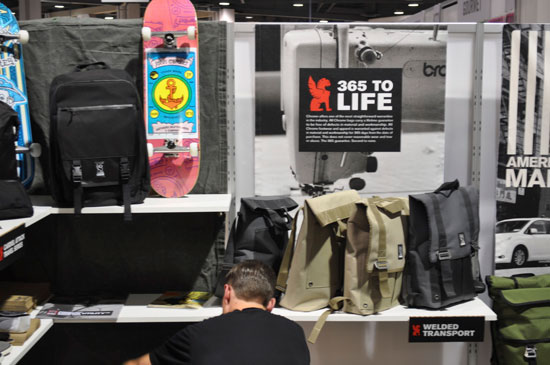 You've stressed the importance of urban utility and it seems with your latest product offerings you're definitely targeting a customer base with a need for durable gear.
Right, our products are designed for everyday use. So, within the urban bike industry, we're very much known for servicing the working messenger and creating gear that really works for those guys. But, there's also other forms of urban biking that exist. There's commuting, which Levi's but a big focus on by introducing their commuter series of jeans. So what we are introducing here is that type of bag line where we're very much committed to the commuter. The bags are lighter weight, because we're using welded technology in it. This latest series is also in line with our philosophy which we call bike-to-bar. So, when you go into a bar with our gear it doesn't look like you just hopped off a bike.
Right, bike-to-bar is a smart concept and seemingly at the hear of what Chrome is all about.
Yeah, it's critical in all of our products. Nobody wants to be walking into somewhere with a neon day-glo jacket on. We're launching some new apparel here as well, Chrome Storm Apparel, which is fully taped and 100% waterproof outerwear and is designed really for working messengers but other people are going to buy into it too. But, our customers, they go from working to stop off at the bar on the way home, and what are they gonna do? You don't want to change your gear and you don't want to sit there like you just got off your bike. You've gotta be able to cross over.
You guys are truly believers in fashion with function then.
Exactly - that's the utility thing. Urban utility is what we've been doing from the very beginning and it's what we're going to continue to do. It's not about chasing trends, it's about making useful products. And that's what we're trying to do.
What is the best advice you've ever received from anyone in the industry?
I think the best advice is around never stop learning. And never work. The day it starts feeling like work is the day you should move on to something else - that's the cleanest way I know how to say it. Follow your passion, find what you enjoy. That does sound a bit cliche, but if you're not learning everyday - and by learning, I mean you're not being taught, it's you learning. And that means you have to teach yourself to learn: you have to be able to see things and understand things to take something that happened somewhere else in your life and apply it a new situation. That's innovation, that's invention.
Chrome is a veteran brand that has been around since the 90's, correct?
That's right, we've been going strong for 17 years - we're almost legal.
Where do you see the brand moving forward in another 17 years?
When you think about a brand that has values - our values are around the notion of simplicity, resourcefulness, and creativity. If you look at where we're at as a culture right now, there's a reason why Chrome is getting the attention that it's getting now - we're kinda in the bullseye. People are looking for a more meaningful existence throughout their lives. So, they could be getting rid of their car, moving out of their big mansions - downsizing. Our values coincide with the values these people are aspiring to live by. From what I can see, the future is limitless as far as what we can be involved in, as long as we stay authentic. We have no desire to blow this thing up just to blow it up. We have people pounding on the door to try and blow this thing up and really we're not interested in that. We want to keep it a cherished brand - a company that really understands it's core and is committed to what it does. And in today's age, that seems rare: most people are trying to blow their brand up and sell it off.
Who's the most interesting person you've met in the industry?
I am actually not an industry guy, I come from outside of the industry. My reference point for that is a bit different than what most people would consider inside the industry. I've got a lot of good friends from Nike that have been in the industry for a while and a real good friend of my from Olukai, Bill Worthington - he used to be at Nike and he's got a real vision. I think that he wanted to do something soulful. He didn't want to keep churning out stuff for the machine, so he created a brand called Olukai and was insightful enough to very quickly appoint himself as creative director and hired someone else to run the company. I find that inspiring.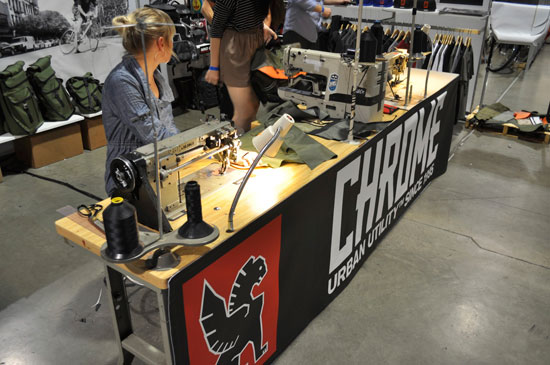 ---