BACK TO NEWS
EVENT: Successful ShmoozaPalooza at Agenda Show
Successful ShmoozaPalooza At Agenda Show in Long Beach, August 2012
The ShmoozaPalooza returned to the Agenda Show in Long Beach and found success again!
Over a dozen companies on hand, and a few hundred "Shmoozers" came throughout the day to create a steady and productive flow. Participating companies included: Oakley, Vans, JSLV / Blitz Distribution, Fox, Pacific Sunwear, Bamboo Sk8, BB Dakota, HookIT.com, Quiksilver / DC Shoes / Roxy, Magnaflow, Road Runner Sports, Odina Surf, Lucky 13 / Felon Clothing, and Hart & Huntington.
Be sure to check out our upcoming Shmooz at Interbike in Las Vegas next month.
A quick photo tour of the event includes:
The Shmooz was held in the same venue as the Agenda Show, at the Long Beach Convention center. We were located just up the stairs from the big show.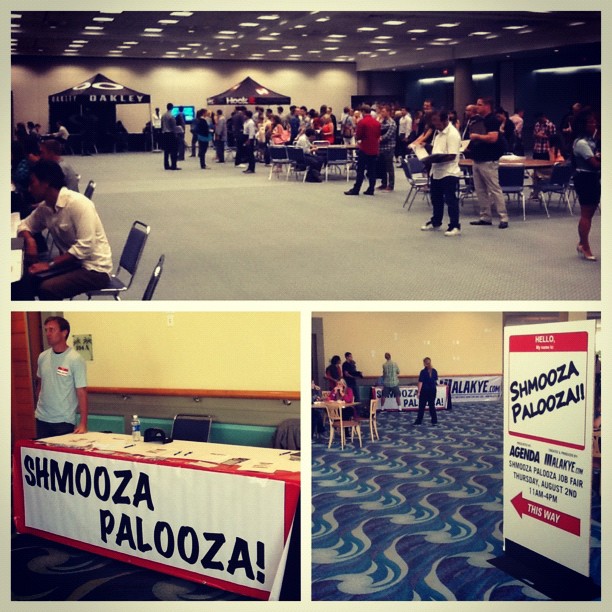 A look inside shortly after opening the doors at 11am.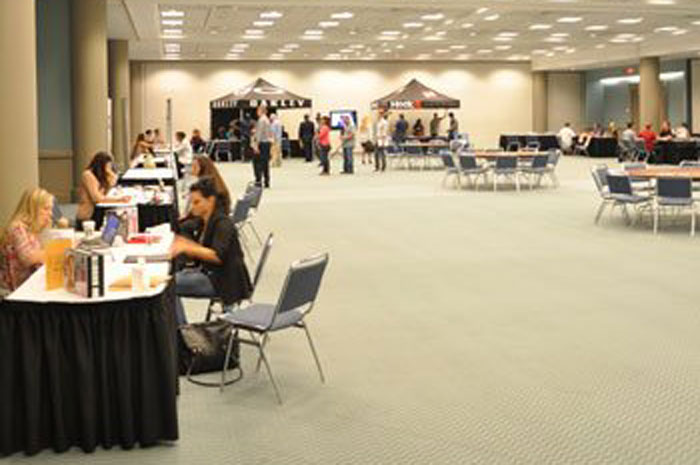 Lined up! Quiksilver, DC Shoes, Roxy, and Oakley make for a powerful group of prospective employers.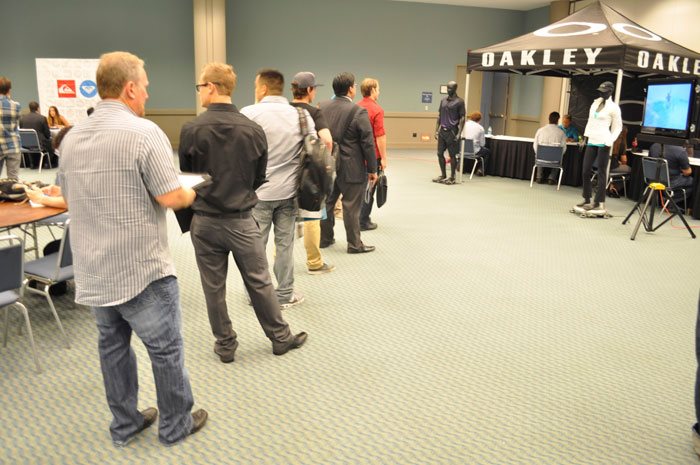 The Shmooz creates a relaxed atmosphere where people can have some time to comfortably network and create new relationships. The rep for Hart & Huntington made sure.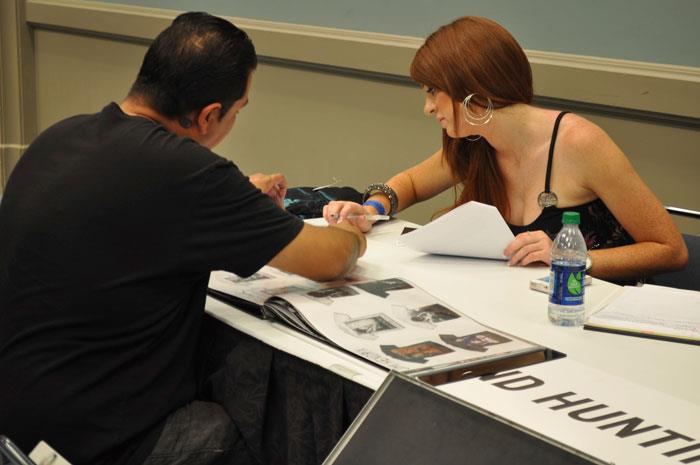 The Vans/REEF booth had a steady line all day long.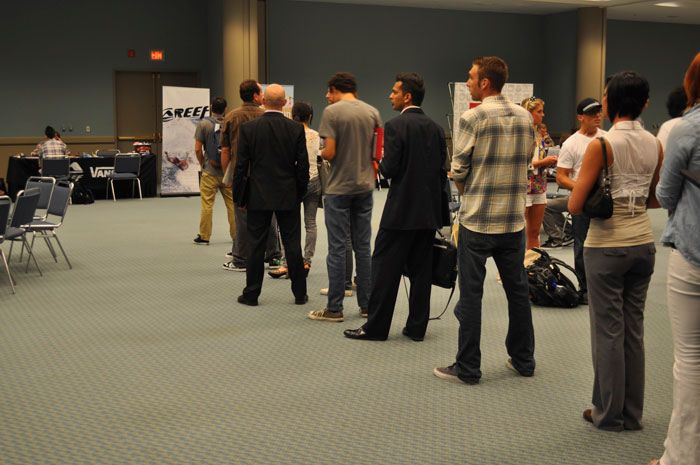 ---