Back to News
B$Z: Airwalk Partners with Race Car Driver Savannah Ivanitski
August 8, 2012
Airwalk Partners with Race Car Driver Savannah Ivanitski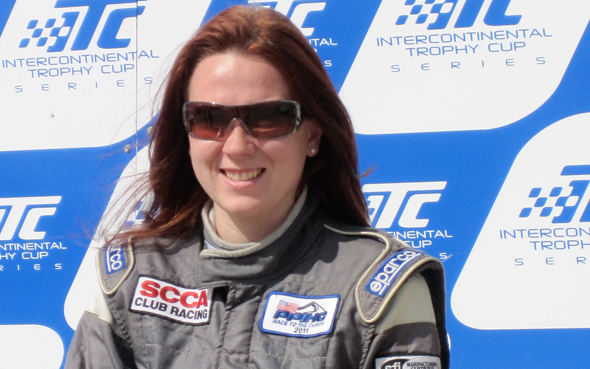 Global youth lifestyle brand Airwalk announced today a new partnership with Denver-based professional race car driver Savannah Ivanitski. At only 19 years old, Ivanitski has quickly made a name for herself in the racing field. Two years ago, she became the youngest driver ever to complete in the Pikes Peak International Hill Climb (one of America's oldest motorsport races), earning her Rookie of the Year honors. Under the new partnership, Ivanitski will endorse Airwalk footwear products.
"As a brand that's always seeking out young, up-and-coming talent, it's exciting to see what Savannah's career holds," said Bruce Pettet, President and CEO of Collective Licensing International (CLI), which owns and manages the Airwalk brand. "She's breaking boundaries in her sport, which is a value that aligns perfectly with the Airwalk brand."
Founded in Southern California in 1986, Airwalk was one of the original brands on the board sports scene. From the start and still today, the brand supports athletes at the forefront of their respective sports, yet also prides itself on recognizing and championing emerging talent. Ivanitski's impressive racing roster and passionate personality makes the partnership a natural fit for both sides.
"I'm looking forward to bringing something new to the Airwalk brand," Ivanitski said. "This partnership is something different for both of us, but I love the brand and am excited to introduce Airwalk to the world of racing."
Born into a family with a racing background, Ivanitski started kart racing at just 11 years old. She began karting with the Sports Car Club of America's (SCCA) Formula Junior Program and participated in SCCA Solo Nationals in 2008 and 2009. In 2010, at age 16, Ivanitski became the youngest driver to finish the renowned Pikes Peak International Hill Climb. She was awarded the Rookie of the Year award and finished third in the Time Attack 2WD class. Last year, Savannah earned her national competition license. On August 12, Ivanitski will participate in her third Pikes Peak International Hill Climb race.
For more information about Airwalk, visit www.airwalk.com. For more information about Ivanitski, www.fingerscrossedracing.com.
---