Back to News
WEB: Powder Magazine Launches New Website
August 10, 2012
Powder Magazine Launches New Website
Welcome to the future.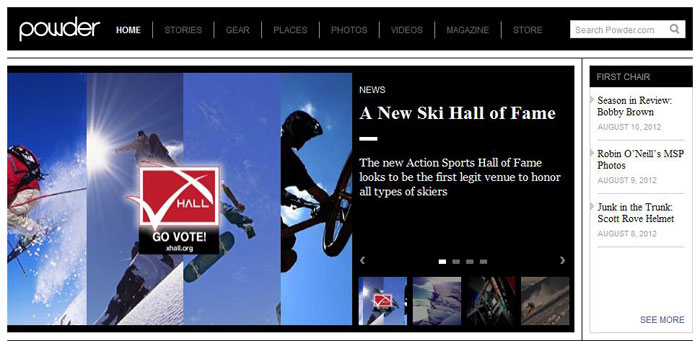 From the Aug. 9 Powder Magazine newsletter: "We launched a shiny new website. On it, you'll find videos, like the trailer for MSP's new film; our new blog, First Chair; photo galleries, including Chris Bezamat's stunning photos from Chile; and tons of other goods. We'd spew more, but you should probably just check it out for yourself."
---