Back to News
B$Z: Agenda Achieves Wider Demographic, Huge Success in Long Beach
August 13, 2012
Agenda Achieves Wider Demographic, Huge Success in Long Beach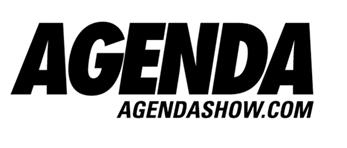 LONG BEACH, CALIF (AUGUST 2012) – The Agenda Trade Show came to a close last week with record breaking attendance.
More than 12,000 people converged on the Long Beach Convention Center to check out the 550 brands showing their Spring 2013 lines, some debuting for the first time, including Pidgin Orange, Brother's Marshall, Trills, Ours, Sitka, Zanerobe, Happy Socks, Kill City, Focused Space, Nixon, Cheap Monday, Penny Stock, and Industry of All Nations. Present alongside these brands were Hurley, RVCA, Brixton, Supra, Vans Oakley, Levi's, Obey, Billabong, Herschel Supply Co. and Element Skateboards.
The show, which founder Aaron Levant and partner Seth Haber have grown organically over the years, brings together the fashion lifestyle, action sports and street culture industries to provide an equal footing in which to see the most influential buyers in the industry.
"The show was very productive for us. We met with several of our top vendors and worked up some great product for spring, while also making contact with some new brands that we wanted to bring into our stores," said Lids buyer Neil Davis. "I like Agenda because it's not too big, it's easy to get to all of your meetings and stay on schedule while also allowing us to easily find the new brands we were looking for and also seeing some new ones that we did not know about before."
While everyone enjoyed the food trucks, kicking goals at the Pele booth and meeting the pros, paper was being written by buyers like Zumiez, Surfside Sports, DTLR, Jack's, Zappos.com, Kith, and LuLus.com – representing the growing population of women's brands, which Levant plans to expand at future shows.
"The Agenda show continues to amaze me," said DTLR's Scott Collins. "The Agenda team should be so proud of how the retail and wholesale community have embraced them and how in such a short period of time have become the most relevant trade show on the calendar."
Put simply, Kith NYC's Ronnie Fieg said, "The best trade show of the year – a very positive vibe and an unmatched selection of premium brands."
Next stop for Agenda is Tokyo, where Levant will be hosting a show August 21 and 22. January will mark Agenda's 10 year anniversary with shows in both New York and Long Beach, where Levant plans to add yet another 100 curated brands, new activations, as well as many special partnerships and secret releases.
"Our ten year show is approaching and we are planning to showcase how Agenda embraces every aspect of the various industries under one roof," Levant said.
About AGENDA:
The Agenda trade show is an independently owned forum for the most inspired in the street wear and action sports industries to unite. Lines speak for themselves and buyers are not intimidated by the usual overwhelming tradeshow experience. From the garage-run lines on the verge of emersion to the well-established elite, AGENDA caters to the needs of buyers and brands that exist on a higher level of design and aesthetic. With a strong emphasis in style, art, music and culture, the AGENDA experience is as much a lesson as it is a tool. www.agendashow.com.
---