Back to News
People Water Q&A with Bill Markham, VP of Sales
August 22, 2012
People Water Q&A with Bill Markham, VP of Sales
People Water is a premium eco-friendly bottled-water company that is defined by helping people. It's a simple business plan based on the idea that the easier it is for people to help each other, the more inclined they will be to do it. Case-in-point: People Water's 'Drop-For-Drop' initiative – which states that for every bottle of water purchased, People Water will donate an equal amount of clean water to a person in need. The company also provides eco-friendly packaging and BPA free bottles filled with natural spring water.
Based in Salt Lake City, Utah, People Water "subscribes to the concept of a double bottom line, which is the notion that beyond a company's financial performance (it) should support a positive social outcome". Keep in mind People Water is not a charity nor is it a non-profit organization – the company is a cause-driven business operating for profit while claiming to measure its success based on how much clean water they actually make available to people in need.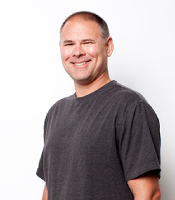 Bill Markham, People Water's VP of Sales, confirms this claim by saying: "Most companies set revenue goals. Our main goal is to complete well projects by selling our water bottles at retail. We have a gnarly three-year goal to build 500 wells in developing countries by the end of 2015. If we hit our well project goal our revenue projections will be met."
According to the People Water website, "an average well delivers approximately 1,000 liters of clean water a day. Based on this estimate, we meet our Drop-For-Drop commitment for that particular well after 6 months. We then look to either drill a new well, repair a well, or establish a purification system at another location."
Remember, everyone needs clean water but not everyone has access to it. Read more on how the small but effective team at People Water is able to help millions of people all around the world with the idea of giving made easier.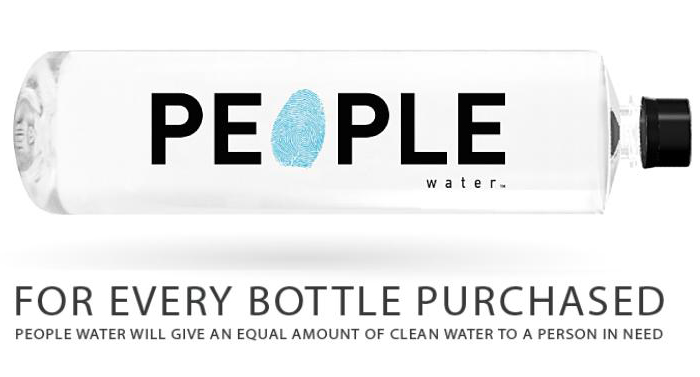 You started in this industry from the ground floor – how did you go from graduating college with a degree in psychology to owning and operating your own manufacturers sales agency managing a team of five independent sales reps?
The simple answer: Timing, a little luck, passion and a lot of hard work. The long-winded answer: When I graduated college back in '92 I didn't know what I wanted to do…however, I knew what I didn't want. I did not want to wear a tie or monkey suit, I didn't want to answer to the man and didn't want someone telling me when to show up for work. So, I decided to join the action sports industry. Fast forward 20+ years and I'm still stoked to be a part of this industry and my standard attire has not changed…T-Shirt, Shorts and Slippers. Life is good!
You've now been in the action-sports industry for 20 years, what's changed since you began in 92?
Everything has changed. The competitor landscape has changed, retail has changed because of the internet, consumers are crazy fickle and everyone's business acumen has changed because we're engaged in real business and/or owned by publicly traded companies. Twenty years ago my entire account list was written on 3x5 cards that were kept in a recipe box. I used prepaid calling cards and a pay phones to call my accounts from the road…cell phones were none existent, and the fax machine was the next level communication device to send orders into the home office. Now, I don't know if I should FB, Tweet, Instagram, Text, Email, Call or Fax a person to correspond with them and by the time I adopt new technology some hipster has changed the game and created another form of communication. When will the insanity stop…? What happened to just calling someone on the damn phone??? Yep, times have changed…and you better be changing with the times or you will be left in the dust, out of business or considered a relic.
20 years is plenty of time to meet with interesting people in the industry – care to share the best advice you've received regarding the industry and how/why you feel that advice has benefitted you personally?
My favorite quote is, "Always Happy but Never Satisfied." I cannot recall where I heard this quote but I use it daily. In my opinion, it can be applied to everyday life…work, personal, marriage and family. I'm a happy person but I can always strive to be better.
Running with that thought, who is the most interesting person you've met in the industry and why?
WOW…this is a tough one and I cannot limit this to just one person:
o Charlie Anderson (Transworld Surf): He's my brother and he's always been there for me. He's an incredible human being, friend, father and husband…if you don't know Charlie you should.
o Gumby and Johan (C3 Dist): I have mucho respect for these guys. In my opinion, they treat their retailers with respect and have built their retailer network and relationships upon loyalty and trust.
o Milosport | Benny & Todd (Orem, Utah): Great store, great guys, and always down to help out with new products, brands market or sales/marketing data. These old school guys run a kick ass business and can skate and shred with the best of the new age hipsters. BTW-if you show up to skate you better bring some Sabbath and PBR or you will get heckled. Bonus points will be given if you understand the term "Moterhead and Meister Brau."
o Derek Voit (Dye Snow): He's a Viking and when you travel with Derek in his car you have two listening options: Black Metal or Right Wing Radio. Enough said!
And, now you are heading up sales for a highly creative company on a mission – can you speak on how you got involved with People Water and what your role is with the 'Peeps Crew'?
My son-in-law, Bronson Christensen, told that he was doing some creative work for a company called People Water that had a cause initiative similar to Tom's shoes. The company developed a Drop-For-Drop initiative and for every bottle of water sold it would give clean water to a person in need. I became interested in their concept and did some research on the global water crisis. I quickly realized how much I didn't know and dove head first into their business model and cause. It didn't take me long to get immersed into their project and they eventually asked me to join the company to head-up the sales department.
How has your past industry experienced prepared you for the position at People Water?
I'm the silverback of the group…so; I guess I'm the voice of experience. Our executive team is young and what we lack in experience we make up for in creativity and passion for our cause. My past experience has enabled me to be a sounding board and help steer our team's passion in the right direction. As with any business we will make mistakes and my experience will help us minimize our exposure when we do make those mistakes.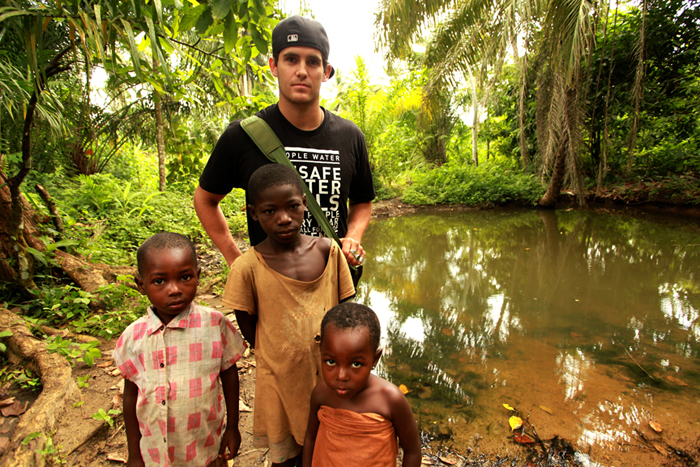 Cody Barker, People Water co-founder, in Ghana, Africa. Photo: Bronson Christensen
People Water seemingly already has a full staff of motivated and creative individuals – how many people are there on the 'Peeps Crew' and how is it working with everyone?
We have ten full time employees, five outside sales peeps and a grip of interns. I work with an incredible group of young professionals and I'm stoked everyday when I show up to work with our crew. There are no rules…only opportunities to go into new directions and experiment. BTW, it's awesome!
Although you are a relatively young company, can you speak on the long-term goals for People Water, and where you see yourselves in 5 years, 10 years?
Most companies set revenue goals. Our main goal is to complete well projects by selling our water bottles at retail. We have a gnarly three-year goal to build 500 wells in developing countries by the end of 2015. If we hit our well project goal our revenue projections will be met. After we hit our 2015 goal we will set a new well project goal… Always Happy and Never Satisfied!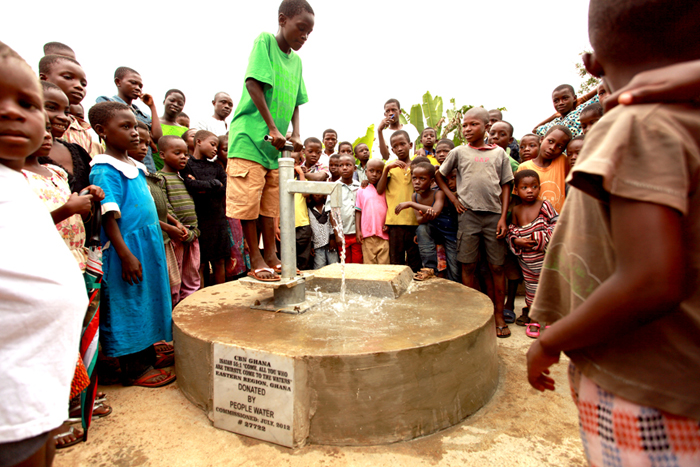 Clean water for the village, Ghana, Africa. Photo: Bronson Christensen
People Water is obviously committed to a cause; can you speak a bit on the Drop-For-Drop program and how that impacts the company?
What does Drop-For-Drop mean? It means that every time you purchase a bottle of People Water, you are providing an equal amount of clean water to a person in need. It means that you are helping build a well for a village in Kenya, a rain catchment in Nicaragua, or an arsenic-free pump in Bangladesh. It means that you are helping to create healthy, sustainable water sources for years to come. We'll even show you precisely what your drops are doing this very instant-just scan the QR code on the bottle. It will take you to the specific water project that your purchase is making possible. It will show you where it is, what it is, and how many lives you're affecting. One bottle at a time!
And, there is also the "Ambassador Program", allowing interested peoples with a similar mindset to get involved and give back themselves – what can students, community activists, business, etc. expect once they join People Water's Ambassador Program?
We just deployed version 1.0 of the Ambassador program for individuals that want to get involved and help spread our mission to bring clean drinking water to people in need. When you become a Water Ambassador you can set up campus events at your college, high school, or coordinate community events to help educate your community about the global water crisis. The WA program is just getting off the ground, so be on the look out for a People Water event coming soon to your local hood.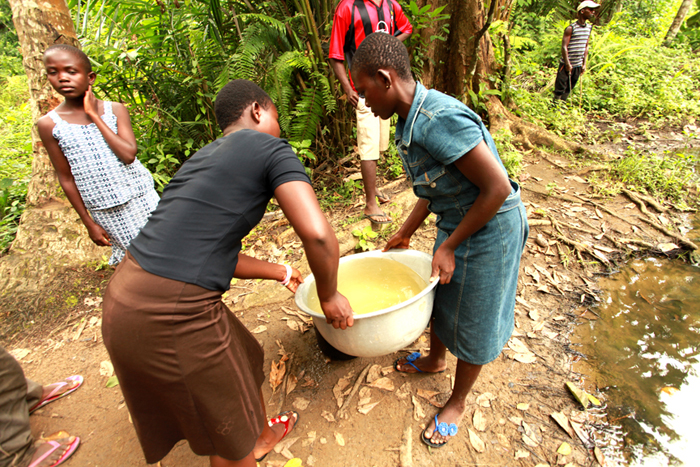 Treking water form the old water source to the village, Ghana, Africa. Photo: Bronson Christensen
This program is strikingly similar to Tom's Shoes' One-For-One shoe donation program – was this an inspiration for the mission behind People Water?
Yes, Tom's is a great model to review and evolve from. We're different because people have lived for thousands of years with out shoes…but you cannot live more than a few days with out water. Please let me take this opportunity to drop some knowledge:
o Nearly 1 Billion people don't have access to clean drinking water. That's 3x the population of the USA.
o Limited access to clean drinking water, insufficient sanitation, and poor hygiene kill more people than wars, famine, and aids combined. About 3.6 Million Annually.
o 90% of the 30,000 deaths that occur every week from unsafe water and unhygienic living conditions are children under five years old.
o In Africa alone, people spend 40 billion hours every year just walking for water. Women and children usually bear the burden of water collection, walking miles to the nearest source, which is unprotected and likely to make them sick.
o In areas where gathering water is impossible, small-scale private water distributors charge full market prices, forcing the poorest households to spend up to 11% of their income on life's most basic need.
o Every 19 seconds a child dies because of unsafe drinking water.
Care to add anything else?
People Water bottles are also Eco Friendly:
• Every day more than 60 million plastic bottles are discarded in the United States alone.
• 80% of plastic bottles are not recycled (nearly 17 billion bottles per year).
• People Water is committed to using its best efforts to solve these problems:
1. A majority of our PET (polyethylene terephthalate) bottles are made with ENSO technology, which has been shown to significantly decrease the amount of time it takes for a PET bottle to biodegrade.
2. Where we cannot use ENSO technology, we use recycled materials to produce our RPET bottles.
• People Water just completed two well projects in Ghana, Africa (check out the pics) and we're headed to Haiti in September.
• If you would to learn more about People Water please check out our website: www.peoplewater.com.
• We're working with select companies and retailers to collaborate on future well projects. If your company is interested please feel free to call me at 801-822-9760 or you can email Bill at [email protected].
• And last but not least, buy People Water and Drink For Two!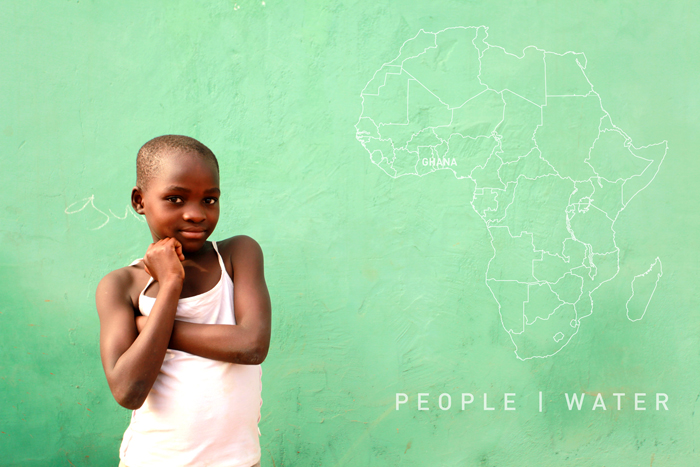 Ghana, Africa. Photo: Bronson Christensen
---