BACK TO NEWS
Industrial Profile
8/23/2012
Josh Redd, The Mill Surf Supply Co. Co-Founder
Josh Redd, The Mill Surf Supply Co. Co-Founder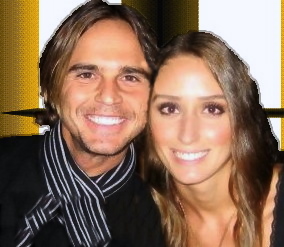 After working for multiple brands in the action/board sports world (including Hurley, Globe, Brixton, Raen, Ezekiel, and now Reef), Josh Redd discovered a need for something a little more special where he lives in Florida... namely, a retailer that really hones in and gives specialty brands a platform and reason to exist.
In his dealings over the years with retailers from large box retailers to small retailers, and every type of retailer in-between, Josh realized there's somewhat of a silent cry from retailers that some of the larger brands, in some cases, are pretty much everywhere and it's taken away the true essence of surf.
The Mill Surf Supply Co. was created to bring back the true essence of surf to the world of retail. The Mill will be a brick & mortar, on-line retailer, and private label company that will showcase brands that truly keep the 'special' in specialty.
Josh, who is a co-founder of The Mill Surf Supply Co. along with his wife, Krista - who has nearly 10 years of buying experience herself - feel they have the expertise to really do something unique in the Sunshine State that hasn't really been done before.
Krista will be overseeing all the day-to-day operations of the company while Josh will continue to work for and strategically grow the Reef brand in South Florida on a daily basis while also working to oversee all finances for The Mill along with collaborating with vendors.
Read on for why Josh decided to create this unique business and how he's gone from idea to reality.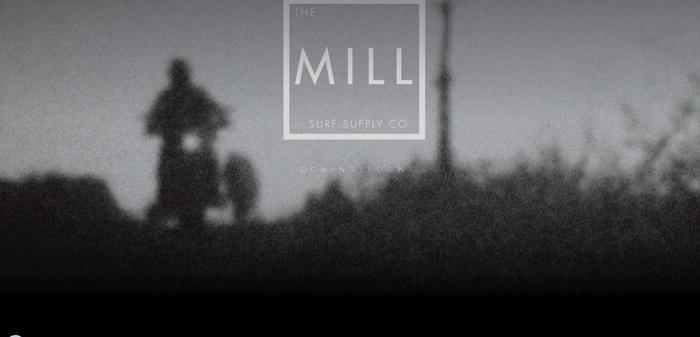 Where will The Mill Surf Supply Co. be based? When do you plan to open the physical location and when will you launch the online retail store?
Right now, our plan is to initially launch our on-line site first within the coming months or so, TBD, with our physical location to follow. Our physical location will be on the East Coast of Central Florida and are currently looking at several possible locations. The overall launch will be incremental and plan to grow this organically taking all necessary precautions. We have spoken to specialty publications that speak directly to our specific demographic and feel the best and only approach for our launch is through grass root efforts. I've been around long enough to see retailer's come and go. We are taking this step by step and being mindful of where we are positionally, in reference to our dear friends and retailers around us, despite our product offerings being completely different and unique. Everyone has been very vocal in supporting us and for that we are truly thankful.
How has the idea been received? What sort of reaction has there been from the industry?
The response has been overwhelming positive and very supportive both from local reps and retailers I trust. I had lunch a week or so ago with a retailer and had the opportunity to share my vision. He said that it's about time and could definitely see consumers driving from all over the state just to come and say they bought something at The Mill Surf Supply Co. I've been very blessed to have both great retailers and reps as friends who have been very supportive of this concept and agreeing that there's definitely a need for this. It's beyond words to have these specific people in the industry believe in what we are hopefully setting out to accomplish. It's very humbling.
At what point did you realize opening a brick & mortar, online retailer, and private label company could be a viable business option?
In some regards, a lot of retailers have kind of pigeon holed themselves over the years where they must carry the top 5 brands categorically in order to survive. Don't get me wrong, there's nothing wrong with this model and those retailers are very successful,; however, this leaves very little room for retailers to try new things and adapt…they are playing it safe. We see an opportunity to be the only retailer in the state to carry lines that no one else has, in fact, pride ourselves for carrying brands that most people have never heard of. We want to leverage ourselves to be an aspirational specialty retailer both in-store and online that supports the true essence of surf through creativity and expression both in fashion, surfboards and accessories. There are a lot of great retailers in the area who we will support by directing customers to their stores who are looking to purchase larger commercialized brands that we are steering away from entirely.
What sorts of products will you be retailing and which brands do you plan to include in your catalog to help "keep the 'special' in specialty"?
Florida, in some regards, is far behind the eight ball when it comes to fashion and surf specialty, so much so, that retailers play it safe and only support the larger commercialized brands. There's a plethora of specialty brands that we've personally come to love over the years as well as many others (too many to list here) in hopes to support and showcase incrementally. Brands, such as: Brixton, Rake, Insight, Raen, Deus, Matuse, Herschel, The Critical Slide Society, Captain Fin, Almond, VSTR, Rhythm, MAKR, Quality Peoples, Sea Farer, Christenson amongst many others. The Mill Surf Supply Company's overall demise is to take pride in trying new things and pushing the envelope a bit by offering premium specialty soft goods and hard goods while being price conscious as much as possible.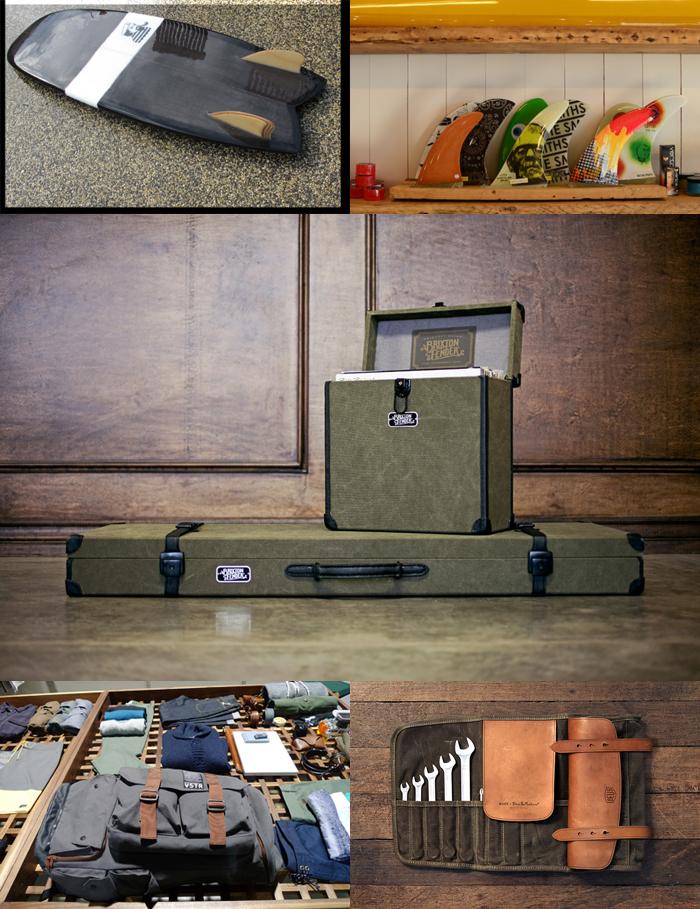 Can you name any similar U.S. based businesses, and is there direct competition for you in Florida or on the East Coast?
There are no retailers, whom we are aware, anywhere in the southeast that will have the same approach as us for surf. Nationally, other retailers like Thalia , or a Saturdays, or an Aloha Sunday amongst others all seem to have a similar methodical approach in regards to specialty thanks to larger more commercialized brands which have opened up an opportunity for more specialized stores such as these. Consumers are starting to want something different that you can't find everywhere. For us, we have many variables that will speak directly to our climate, surf, location etc and plan to carve-out something unique both on the retail front in Florida and online.
You spent the last decade or so working with large box retailers to small retailers and everyone in-between. Knowing what you have been working on in preparing to operate a three-pronged retail business, do you think your new business model puts you in direct competition with those larger stores and the larger brands?
Not at all, what we will be offering our customer will be completely different than what other retailers are offering their consumers. We see a niche market of people that want more 'underground' type brands that only the 'cool kid's are wearing and less about what professional 'tour' athletes endorse. We are all about image driven athletes that rip hard that are primarily driven by non-traditional media outlets like blogs, specialty mags, independent surf fllix etc. I think the undertone of having something that no one else has that's fashionably relevant, non-commercialized, image driven and inspiring gives us a reason to exist. Our desire is not be something to everybody nor will what we carry be for everyone…every retailer is pretty much already doing that. We desire to be different, special and not the typical run of 'the mill'.
Could this work without all of your existing relationships within the industry?
The short answer to this is, yes, I certainly believe so. Some of my closest friends own great shops here in Florida that all started from scratch with no industry experience…just a simple dream and faith to take that step into the unknown. I've been very blessed over the years to work with amazing people in all facets of the industry, which has definitely helped. However, not matter what, there's always the element of risk.
What have been the biggest challenges along the way in establishing The Mill Surf Supply Co.?
Our biggest challenge is buttoning up some lose ends in regards to finances. We are doing all the necessary steps incrementally and we want to do this right from the onset…even if it takes longer than expected. With any venture, 'counting the costs' and being mindful in the front end will minimize any surprises on the back end…a valuable lesson I've learned over the years in our world.
What's the best advice or something you've learned from someone in the industry?
I've had, and still have, the honor to have worked under great inspiring leaders like Bob Hurley, David Stoddard, Mike Martin, the Heit brothers, Jeff & Todd at Reef and others that all at some point have stepped out to pursue something they're passionate about which has lead them to where they are today as inspiring individuals. As the saying goes, "Take a risk. The suffering that might come from a mistake is usually less intense and less enduring than the suffering of asking 'What if?'"
How do you see your business evolving in the coming years? What are you most excited about?
As we baby step into this venture unscripted, we hope to incrementally evolve into simply being the retailer that inspires people….to be different and think outside the box by offering new and exciting products- and to be known for that, period. I think that is what excites us the most and hope people will be just excited as we are in our little industry.
Anything you'd like to add?
Right now we are encouraging people to go ahead and bookmark www.millsurfco.com on their toolbar and to keep checking back for the site to go live. People can also follow our blog http://millsurfsupplyco.blogspot.com. Any other specific inquires, we can be reached at info@millsurfco.com Lastly, a big thank you to everyone that has come along side us to get this think in motion and for the good Lord for birthing dreams inside each one of us to better serve others above ourselves. Cheers.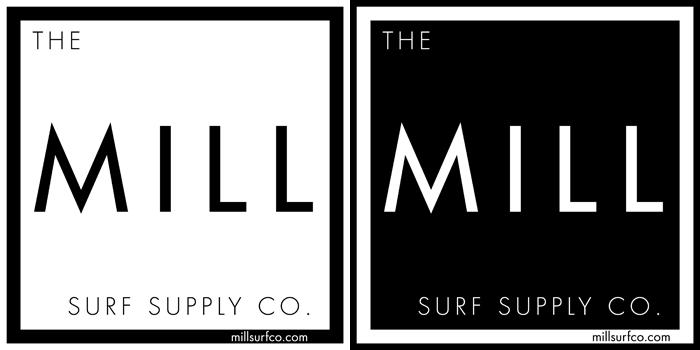 ---