BACK TO NEWS
OBIT: Surfing Icon Terry 'Tubesteak' Tracy
Surfing Icon Terry 'Tubesteak' Tracy dies; model for Big Kahuna in 'Gidget'
By Elaine Woo, Los Angeles Times
In 1956, Tracy moved to Malibu and embraced the surfing lifestyle. A girl he met on the beach was dubbed Gidget. She would be immortalized in film and on TV.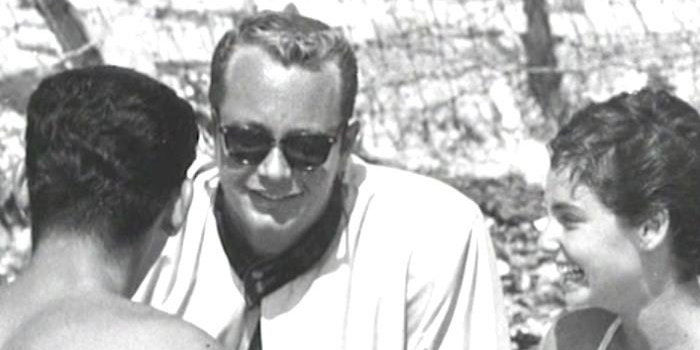 Photo: courtesy of Encyclopedia of Surfing
In 1956, Terry "Tubesteak" Tracy, freshly fired from his job at a downtown insurance company, bid goodbye to the 9-to-5 life and headed for the Malibu shore, where he built himself a shack out of wood scraps and palm fronds and sailed into surfing history.
He was, according to surfing historian Matt Warshaw, a decent surfer, but his ticket to glory wasn't what he did on a board: It was the aesthetic he embraced. Tracy, better known by the nickname "Tubesteak," was the personification of the rebellious surf subculture that emerged in California in the late 1950s. He was an anti-authoritarian sage in Wayfarer shades and Madras shorts who made bumming on the beach the essence of cool and an irresistible draw for a girl he called Gidget.
Read the full story at latimes.com
---