Back to News
BIKE: Lance Armstrong Loses to 16-year-old in Mountain Bike Race in Colorado
August 27, 2012
Lance Armstrong Loses to 16-year-old in Mountain Bike Race in Colorado
By DAVID O. WILLIAMS for the New York Times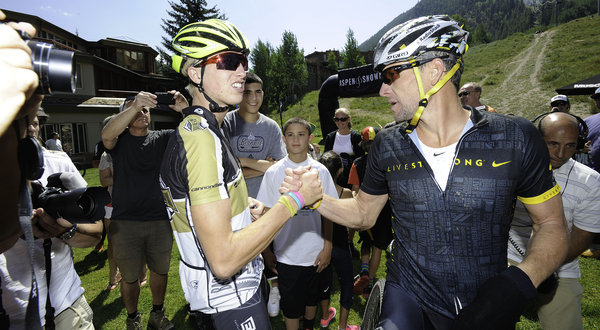 Riccardo S. Savi/Getty Images
ASPEN, Colo. — Appearing publicly for the first time since he announced Thursday that he was ending his battle against the United States Anti-Doping Agency, Lance Armstrong raced in the 36-mile Power of Four mountain bike race, finishing second to 16-year-old Keegan Swirbul of Aspen.
"Nobody needs to cry for me; I'm going to be great," Armstrong, a part-time Aspen resident, told reporters after Saturday's race. "I have five great kids and a wonderful lady in my life. My foundation is unaffected by all the noise out there."
Swirbul was elated to beat Armstrong, a seven-time winner of the Tour de France, in the grueling cross-country race, which crossed all four Aspen Skiing Company mountains, starting in Snowmass and ending on Aspen Mountain.
"I couldn't be more psyched," Swirbul said. "I wanted to race against him my whole life and finally got the opportunity, so it worked out perfectly. It's been a dream of mine."
Swirbul, who said he sent a text message to Armstrong the night before just to make sure he was still racing, condemned the Usada case against Armstrong, saying it's "ruining cycling."
"It's unfortunate for him, but he's ready to move on," Swirbul said.
Armstrong, who has never had a positive drug test, was facing doping charges brought by Usada, which said it had built "an overwhelming case" of systematic doping on Armstrong's Tour de France teams. Armstrong, who has long maintained his innocence, has called the case "an unconstitutional witch hunt." The agency has said it would move to expunge Armstrong's Tour victories and bar him for life from competing in any sport that follows the World Anti-Doping Code.
On Saturday, Armstrong said he did not mind coming in second to Swirbul, especially after he crashed out of the Power of Four race last year.
"It's cool to get your butt kicked by a 16- or 17-year-old when you know he has a bright future," Armstrong said.
A fairly small crowd of spectators gathered at the base of the Aspen Mountain gondola for the end of the four-hour race. In Boulder, thousands cheered on top pros in the USA Pro Challenge stage race, which ends Sunday in Denver.
The Pro Challenge went through Aspen on Wednesday and Thursday, but Armstrong, who first conceived of the stage race with the former governor Bill Ritter in 2009, stayed away. Still, community support for Armstrong remains high in Aspen.
"I don't think Lance is admitting any guilt by giving up on fighting it," Mike Turner, an Aspen resident, said while watching the end of Saturday's race. "I think he's just physically and mentally exhausted over it. Lance should be able to compete. He's a great athlete, and I think his legacy should continue."
Kristen Lassalette, also from Aspen, said: "You'll always have haters, unfortunately. For me, I believe that comes from ignorance or not knowing the true facts — and jealousy. The community here embraces him and he supports this community, and so we in turn should support him."
---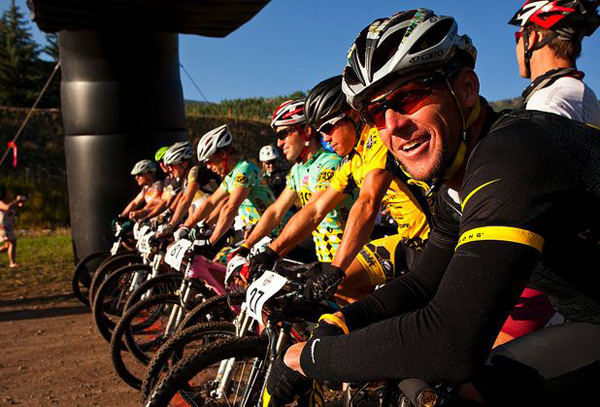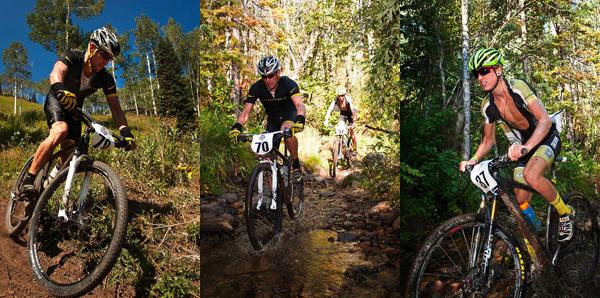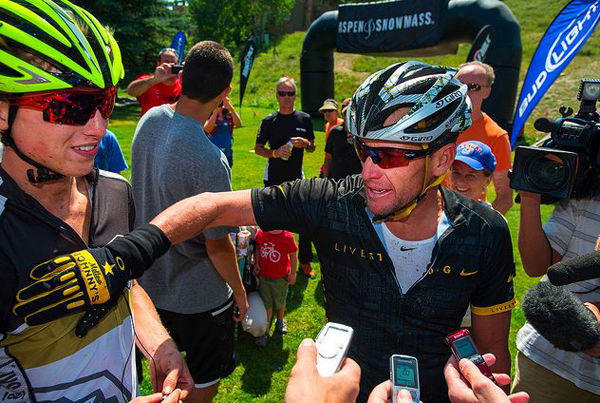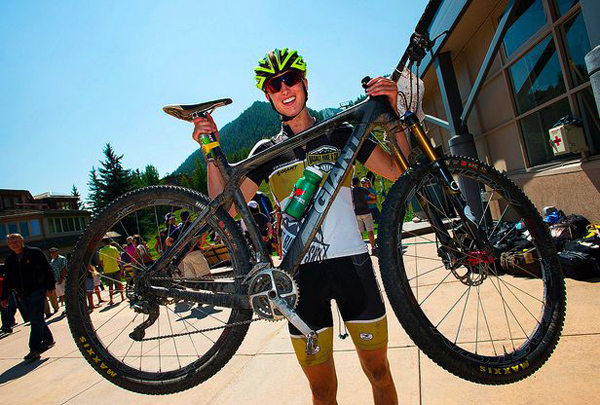 photos: Jeremy Swanson
---