BACK TO NEWS
B$Z: Penny Organic Range to Release September 1st, 2012
Penny Organic Range to Release September 1st, 2012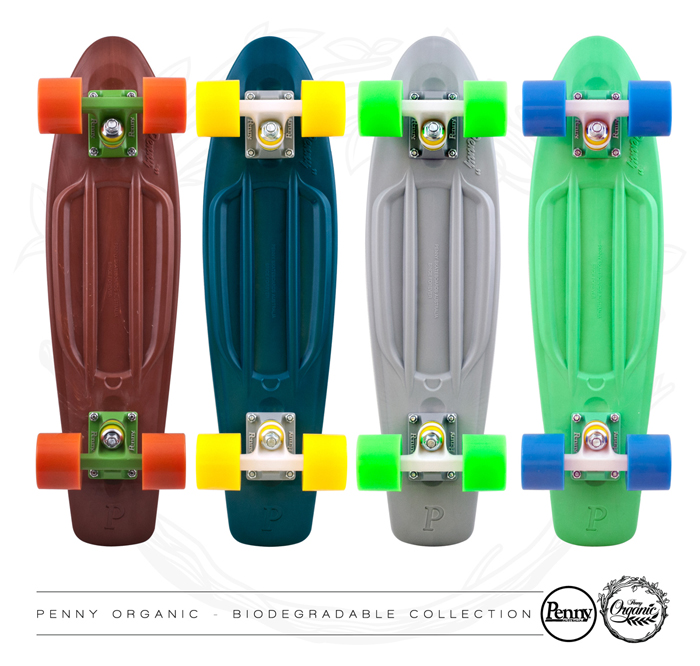 San Diego, CA – Penny Skateboards is pleased to announce the domestic release of their highly anticipated Penny Organic range on September 1st as part of a simultaneous launch in stores across the world.
Each Penny Organic Skateboard features unique additive to Penny's secret plastic formula that will react positively with enzymes in the earth. The result is a biodegradable plastic deck that will eventually break down when completely immersed in soil. Featuring four entirely new colorways and fitted with the quality Penny branded components; the new range is undoubtedly one of the most distinctive plastic skateboards ever produced by Penny Australia.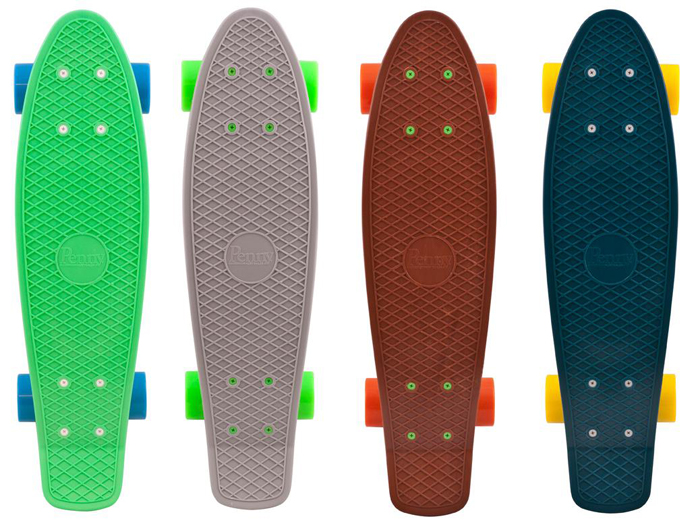 Penny Founder Ben Mackay said, "We're continually trying to raise the bar with our products and the Penny Organic range is no different. We've put a lot of time and energy into making sure the boards ride well, are durable, and of course look good. Every Organic Skateboard comes wrapped in a custom burlap tote bag that perfectly complements the range. The result is a product that really challenges just what truly is possible with plastic skateboards".
Penny is the original plastic skateboard. Heralding from Australia, Penny skateboards has a rapidly growing following spanning over 35 different countries and is widely credited with bringing the "fun" back to skateboarding.
For more information on Penny Skateboards, please visit the website www.pennyskateboards.com/organic or contact Nick Timms at nick@absolute-distributors.com

Penny Organic promotional video: https://vimeo.com/44010074
---