BACK TO NEWS
B$Z: SKORA Releases Manifesto to Running Community
SKORA releases manifesto to running community



PORTLAND, OR (August 27, 2012) – SKORA, INC., a new brand of running footwear, has released a manifesto to the running community, declaring marketing terminology unhelpful and promising to treat runners with the respect they deserve, through design, inspiration and language.

In an open letter to the running industry and runners everywhere, SKORA outlines their stance that it's time to stop selling snake oil and tell people the truth: Over-engineered components with fancy marketing terms don't make people run better. Shoes don't make people run better. People make themselves run better, the shoes just need to get out of the way.

"Don't call us Minimal", says David Sypniewski, Founder/CEO of SKORA. "Call us Real Running Shoes. All the techno babble used by each company to make their shoes seem better… is total BS." Sypniewski continues, "Runners today are more aware than ever that it's not something called Superbounce 5000 (you get the idea) that enables you to run 'better'. It's your own form. Shoes provide protection and style, but essentially, the best running shoes are the ones that truly let your feet function naturally… the body will respond accordingly."

"In building the most anatomical shoe possible, we've stripped everything unneeded, including technology for technology's sake." says Richard Kuchinsky, Designer for SKORA. "Our intention is to design for real performance, not to use design as a slave to marketing purposes - respecting the real runner. "

The open letter, which is featured on www.runreal.com, is part of a larger campaign, including a full-page ad in Running Times, October issue, targeting runners and the running footwear industry.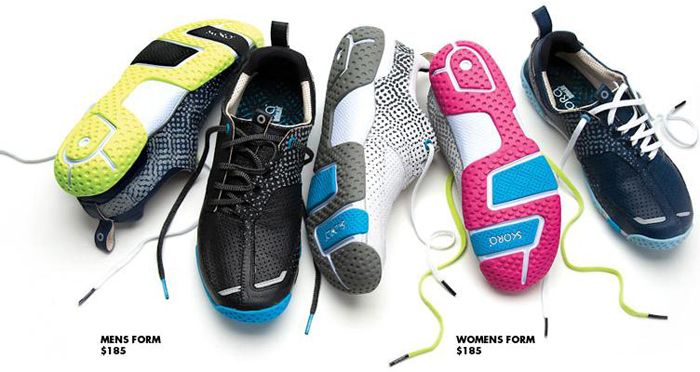 ABOUT SKORA —
Based in Portland, Oregon, SKORA is a new company with new vision and philosophy. We believe there is only one way to run that respects our bodies — simply put, it is Real Running. Nothing more, nothing less. Founded by runners, for runners, SKORA builds footwear that encourages biomechanically correct running performance with minimal interference, allowing all runners to Run Real. For more information visit www.skorarunning.com
---