Back to News
WEB: Third Annual TransWorld SURF Imaginarium is Back!
August 31, 2012
TransWorld SURF's Imaginarium III Is Live!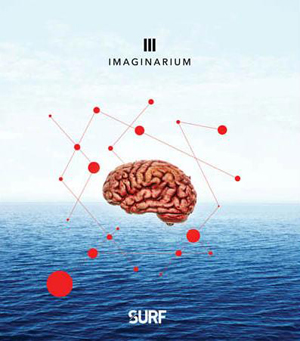 Carlsbad, CA— The third annual TransWorld SURF Imaginarium is back with another exciting group of teams competing in a contest to push creativity and photography to the next level. This year's event showcases video and imagery of teams from Body Glove, Sanuk, and Von Zipper. Each team conceived, shot, and edited their own amazing submissions, which were as incredible as they were unique.
The teams had a month to go anywhere in the world, and were free to do any concept their brains could come up with. From good times on dark summer nights, to corporate office warfare, to the disappearance of four top pros—this year's Imaginarium comes at you from way outside the box. The images are showcased in the November issue of TransWorld SURF in a 28-page feature. The short films, images, and behind the scenes content will air on transworldsurf.com. It all kicks off August 30, and will continue to roll out over the coming days.
"Imaginarium started as a contest that would challenge surf photographers to come up with new ways to capture the sport," says TransWorld SURF Editor In Chief Chris Cote. "It has turned into an all out assault on the senses with the teams doing everything in their power to entertain, challenge, and sometimes shock the audience into believing the reality they've created. It's become a freak show, and I love it!"
The overall winner of this year's Imaginarium will be announced next week, and will be featured on the cover of TransWorld SURF's November issue. To see all of this year's incredible Imaginarium entries, go online to transworldsurf.com/imaginarium2012 and pick up a copy of the November Issue of TransWorld SURF.
Stay tuned to transworldsurf.com for additional news and information about the Imaginarium and more. To subscribe to the magazine, click the 'subscribe' tab located above.
---