Back to News
TEAM: Vans Welcomes Back Jason Dill
September 4, 2012
Vans Welcomes Back Jason Dill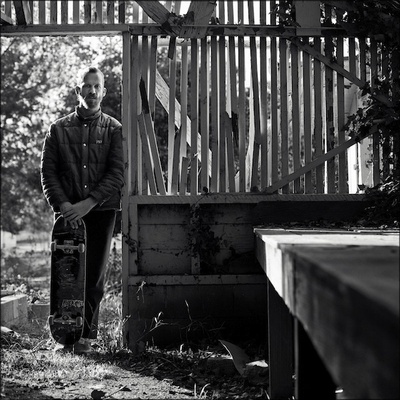 Vans and Jason Dill have reunited after all these years, and are taking you on a walk down memory lane to relive all of Dill's accomplishments over the past 18 years since he originally signed on board with Vans at age of 12. Take a look at all the interviews on Vans site, and stay tuned all week for videos, photo galleries, and an exclusive interview with Dill.
Over two decades ago, long before ever getting on Alien Workshop or even turning pro, a very young 12-year-old from Huntington Beach named Jason Dill was sponsored by Vans (as seen in his first interview ever in Big Brother #15 from 1994). Since then Jason has lived a thousand lives, ridden for a few different shoe companies, put out numerous classic video parts, been to many creative barbers, and produced countless interviews. After so much time apart, it is our esteemed honor to welcome Jason back to the Vans team with five days of coverage in a full-blown Vans Rider's Week.
We begin Day One with a Blast From The Past, a walk down memory lane if you will, where we collected all of Dill's interviews from the U.S. skate mags from the past 18 years to reacquaint you with all Jason has contributed to skateboarding's wonderful history. Nollie frontside 180 fakie nosegrind on a handrail in 1996 probably before many of your dads figured out how to get in you mom's pants? Yup, each day this week is going to be filled with epic Jason Dill-ness. Tomorrow he discusses his two dozen Alien ads from over the years in great detail, Wednesday we peek at Acosta's Angles of Jason, Thursday is a special episode of Adventures With Chris and Jason running around LA and the grand finale on Friday is one hell of an insightful, exclusive interview with Dill where we discuss his real name, addiction, recovery, 101, his shirtless Sheckler ad, his constantly broken wrist and his upcoming Vans video part. So get stoked and prepare to bask in the awesome glow of one of the most colorful characters our world has ever known. Jason Dill…this is your life.
---