Back to News
VIDEO: SX Ed: Episode # 4
September 5, 2012
SX Ed: Episode # 4
AURORA, Ill. (September 5, 2012) – Click the video below to view the fourth episode of SX Ed with Miss Supercross. The SX Ed series features 10 episodes of Miss Supercross, Dianna Dahlgren. Make sure to check out www.YouTube.com/SupercrossLive for all upcoming SX Ed Videos featuring Miss Supercross and Monster Energy Supercross coverage throughout the 2013 season.
For more information on the Monster Energy AMA Supercross, an FIM World Championship, please log on to www.SupercrossOnline.com the official website of Monster Energy Supercross. For all media requests, please contact Denny Hartwig [email protected] or 630-566-6305.
To follow Monster Energy Supercross on Facebook and Twitter, log on to http://www.facebook.com/supercrosslive and http://twitter.com/supercrosslive.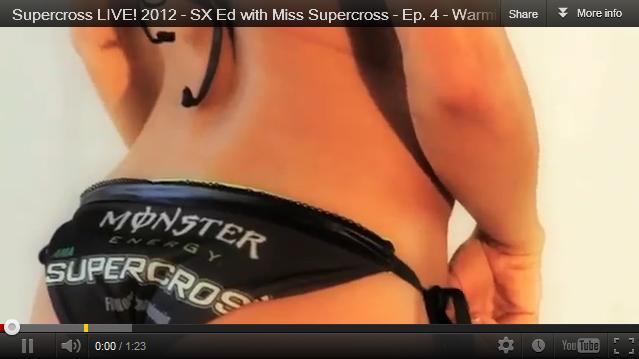 ---