BACK TO NEWS
B$Z: SD Sport Innovators Launches Springboard 2.0 Program
SD Sport Innovators Launches Springboard 2.0 Program
Organization offers free mentoring program for sports related companies; accepting applications until October 2 -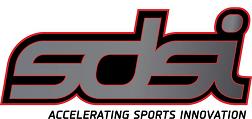 San Diego, Calif. – SD Sport Innovators Executive Chairman, Bill Walton, announced today the launch of Springboard 2.0, SDSI's signature free intensive mentoring program for sports related companies. Applications will be accepted, until October 2.
The program pairs qualified entrepreneurs with industry veterans for hands on mentoring to help fine tune business plans, create compelling commercialization strategies and prepare for capital funding opportunities.
"Once a company is accepted into the program, we match them with an Entrepreneurs-in-Residence who spearheads the mentoring team," said Lisa Freedman, Executive Director at SD Sport Innovators. "In addition, they're paired with domain experts to meet their specific needs and provide advice on various topics including business model, marketing plan, financing and projections, intellectual property, valuation, and more. There are numerous benefits that come with being accepted into the program!"
Participating companies will work together as a group, convening for each milestone to present their business plan to fellow Springboard participants, mentors and business executives for feedback. Mentoring occurs in stages starting with the development and subsequent fine tuning of their 15-minute investor presentation and ending with the development of a five minute Quick Pitch. The culmination of the program is the participation in a Capital Event for qualified companies.
Applicants must be based in Southern California and fall into one of four categories:
• Sports related products and services
• Sports apparel brands and sports related lifestyle apparel brands
• Sports related technology, software and Web 3.0
• Sports related advanced materials
"We're extremely fortunate to have a cadre of mentors who volunteer their time to assist Southern California's early stage companies, and we encourage those in the sports industry to submit their application to gain valuable insight and have the best chance when presenting to investors," said Freedman.
To learn more or submit you Springboard Application, visit http://www.sdsportinnovators.org.
About SD Sport Innovators
SD Sport Innovators (SDSI) is a non-profit, business accelerating, trade organization that connects and drives the growth of Southern California's vibrant sports economy by offering innovative programs and services for start-ups, mature companies and service providers. We offer mentoring, education and capital funding opportunities for start-ups; best practice collaboration, access to new technology and public policy advocacy for mature companies; as well as deal flow to our service providers and the Southern California investment community.
For more information about SDSI please contact Lisa Freedman at LFreedman@connect.org or Renne Catalano at RCatalano@connect.org.
---