Back to News
EMP: Skullcandy Names Kyle B. Wescoat Chief Financial Officer
September 18, 2012
Skullcandy Names Kyle B. Wescoat Chief Financial Officer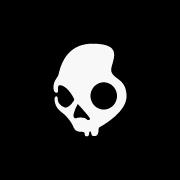 PARK CITY, Utah, Sept. 18, 2012 (GLOBE NEWSWIRE) -- Skullcandy, Inc. (Nasdaq:SKUL), a high growth performance lifestyle audio brand, today announced the appointment of Kyle B. Wescoat as Senior Vice President and Chief Financial Officer, effective October 1, 2012.
Mr. Wescoat is a veteran Chief Financial Officer with over 25 years of financial, accounting, IT, supply chain management, strategic planning, legal and risk management experience with a variety of public and private companies in the branded consumer electronics, consumer goods and lifestyle accessory categories.
Most recently, Mr. Wescoat served as Vice President and Chief Financial Officer of VIZIO, Inc., a multi-billion dollar seller and distributor of high quality branded consumer electronic products, including HDTVs, home audio equipment, tablets, streaming players, personal computers and accessories. Prior to joining VIZIO in 2008, Mr. Wescoat was the Chief Administrative Officer and CFO for a number of public and private branded consumer companies, including VANS, Cherokee, the Los Angeles Dodgers and Aspen Education Group. Mr. Wescoat received his Masters of Business Administration from the University of Michigan and his Bachelor of Science degree from Drexel University.
"We are thrilled to be adding an accomplished and experienced CFO such as Kyle to the Skullcandy leadership team," said Jeremy Andrus, President and Chief Executive Officer. "Kyle's more than 25 years of financial and administrative experience with a number of branded consumer companies make him the perfect fit for our business," continued Mr. Andrus. "Along with his finance and accounting skills, Kyle's broader experience in the areas of IT, supply chain management, strategic planning, legal and risk management bring a wealth of knowledge to the CFO position and make him a tremendous asset to our organization."
"I am delighted to be joining Skullcandy at such an exciting time in the Company's history," said Kyle Wescoat. "With a unique assortment of high-quality performance products, a loyal and expanding customer base and an authentic identity as a lifestyle brand, Skullcandy is well positioned within the growing audio accessory industry. I look forward to partnering with Jeremy and the Skullcandy team to continue executing the Company's long-term strategic plans and growing the business."
About Skullcandy, Inc.
Skullcandy is a global designer, marketer and distributor of performance audio and gaming headphones and other accessory related products under the Skullcandy, Astro Gaming and 2XL by Skullcandy brands. Skullcandy became one of the world's most distinct audio brands by bringing color, character and performance to an otherwise monochromatic space; helping to revolutionize the audio arena by introducing headphones, earbuds and other audio and wireless lifestyle products that possess unmistakable style and exceptional performance. The Company's products are sold and distributed through a variety of channels in the U.S. and approximately 80 countries worldwide. Visit skullcandy.com, or join us at facebook.com/skullcandy or on Twitter @skullcandy.
---