Back to News
VIDEO: Special Blend, Forum and Foursquare Have Released A New Teaser for #Forum
September 28, 2012
Special Blend, Forum and Foursquare Have Released A New Teaser for #Forum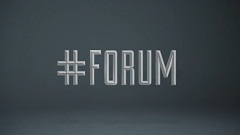 A new #TEASER is now available at http://forumsnowboards.com/videos/ for #FORUM, the highly anticipated project from Special Blend, Forum and Foursquare. Available only on iTunes digital download October 2012, this #TEASER brings you a first look at what to expect from #andreaswiig #patmoore #jakewelch #nicsauve #austensweetin #campierce #danielek and #mariokaeppeli.
This October is also the month that the #TEAM will be hitting the road for several showings of #FORUM. More details such as location and time for each event are coming soon, but here's an initial look at where the guys will be.
October 10 – World Premiere at the Lido Theatre, Newport Beach, CA
October 11-14 – Ontario, Canada
October 12-15 – Quebec, Canada
October 16-19 – Colorado
October 18-22 – Midwest
October 16-20 – New England
October 21-24 – Utah
In the meantime, get your social media game on lock and #Forum, and catch us on Instagram @Forumsnowboarding.
For more on this year's new short film, tour schedule and release dates, check out the World Wide Web @forumsnowboards.com, @special-blend.com and @foursquareouterwear.com.
---