Back to News
B$Z: El Cap speed ascent record holder signs with Outdoor Research
October 3, 2012
El Cap speed ascent record holder signs with Outdoor Research
Brand ambassadors for Outdoor Research now hold both men's, women's speed records on The Nose.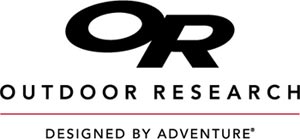 SEATTLE, Wash. (October 3, 2012) – We'd like to call it the 'Outdoor Research bump' that led to two of our athletes setting speed-climbing records on El Cap this year, but we'll keep reality in check and chalk it up to serendipitous timing, as well as the ongoing honor that some of the world's best climbers want to work with us to develop our climbing line.
In August, just before she set the women's speed record climbing The Nose on El Cap, Chantel Astorga signed on to work with Outdoor Research as a brand ambassador, which involves providing feedback on the rock and alpine climbing lines. More than just setting the new women's speed-climbing record with climbing partner Mayan Smith-Gobat in 7 hours and 26 minutes, Astorga kept right on climbing, linking up the Regular Northwest Face on Half Dome in a total of 20 hours and 9 minutes. They were the first female team to link the two routes in a day.
Astorga is the second athlete on the roster who holds an El Cap Speed climbing record set this year. In June, just before he set the new men's speed record on The Nose, climber Hans Florine also signed on to Outdoor Research's roster of brand ambassadors.
Dan Nordstrom, CEO of Outdoor Research, said having real-world feedback from people like Astorga and Florine helps the company continually improve its products.
"When you're climbing 54 pitches of rock in 20 hours, there's no room for marginal gear or apparel," Nordstrom said. "Having people like Chantel and Hans tell us what's cutting it and what's not in their world really helps us continually up our game."
Astorga also brings a wealth of experience in skiing and avalanche safety. In her day job, Astorga is an avalanche forecaster in central Idaho, and a skier with expeditions to the Patagonian Ice Cap and Denali under her belt.
In fact, she's somewhat 'new' to rock climbing, having launched into the sport a mere five years ago. During two climbing seasons on Yosemite Valley Search and Rescue in 2009 and 2010, she got fully bitten by the big-wall bug. "Once you kind of get into it, it becomes fairly addicting." she says.
Along with Florine, Astorga joins a number of other additions in the last year to Outdoor Research's roster of rock climbing athletes, including Beth Rodden, Nik Berry and Madeline Sorkin, all of whom are involved in providing feedback on rock-climbing products in the Outdoor Research line.
About Outdoor Research
Outdoor Research® is Designed by Adventure®. We provide Innovation and Inspiration for the Relentless Adventurer. Based in Seattle – with in-house manufacturing and prototyping capabilities at our company headquarters – Outdoor Research was founded in 1981 after a failed piece of gear on an Alaskan climbing expedition inspired ideas for a better design. Ever since that first product, the X-Gaiter, put Outdoor Research on the map, we have been dedicated to building better outdoor apparel, gloves, hats and an array of other outdoor accessories informed by real-world testing. We develop innovative, functional, bomb-proof products that are beautiful in their simplicity. Design abides by the maxim 'make it better, not just new or different,' and our gear is backed by our Infinite Guarantee®. We listen, value and empower each other and our fellow adventurers – we invite input from our customers, athlete ambassadors and the International Federation of Mountain Guides Associations Test Team. We're independent, letting us strive to provide the best value to our customers, not shareholders. We are committed to our core sports: alpinism, rock and ice climbing, hiking, backpacking, paddling, trail running, and backcountry and sidecountry skiing. We're growing, as a company and as individuals. And we're having fun along the way.
---