Back to News
PHOTOS: SurfAid + Sun Diego Boardshops Present the Board Art Benefit Auction
October 7, 2012
SurfAid + Sun Diego Boardshops Present the Board Art Benefit Auction
Photos: Patrick Hourihan / theSurfTrend.com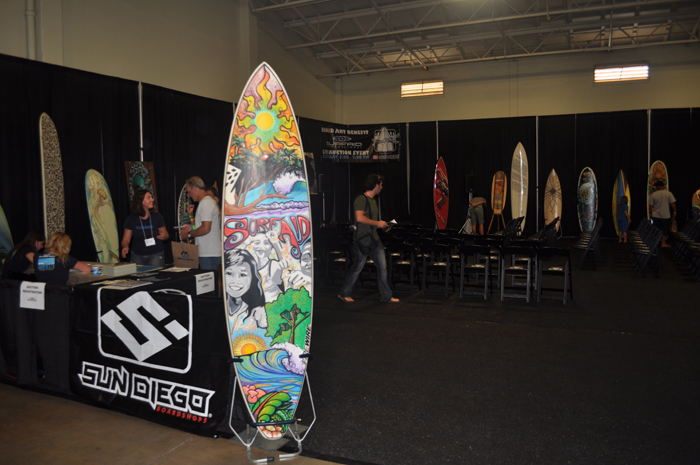 The BoardRoom International Surfboard Show was held for surfboard lovers at the Del Mar Fairgrounds last weekend. The event was a unique collection of culture and surfboard revival which included live shaping, a film festival, performance surf art, a live auction, a surfboard demo morning, autograph signings, live music, surfboard giveaways, deals on new boards, fins & gear, and a tribute to legend Mark Richards.
The Board Art Benefit auction was presented by SurfAid and Sun Diego and featured 21 gorgeous and unique surfboards shaped by legends and beautified by local California artists. The collection of one-of-a-kind surfboards were on auction to directly support SurfAid's humanitarian efforts in the Mentawai and Nias islands in Indonesia.
Also, a Fletcher Chouinard Design board, generously donated by Patagonia and signed by Chris Malloy, was raffled at the event (click to see who won).
Click here for more photos (on our Facebook page) from the Board Art Benefit Auction presented by SurfAid + Sun Diego Boardshops held during the Board Room International Surfboard Show at the Del Mar Fairgrounds, or click here.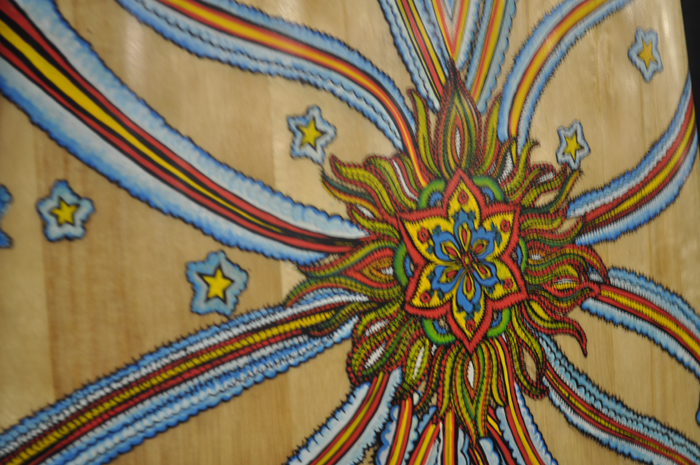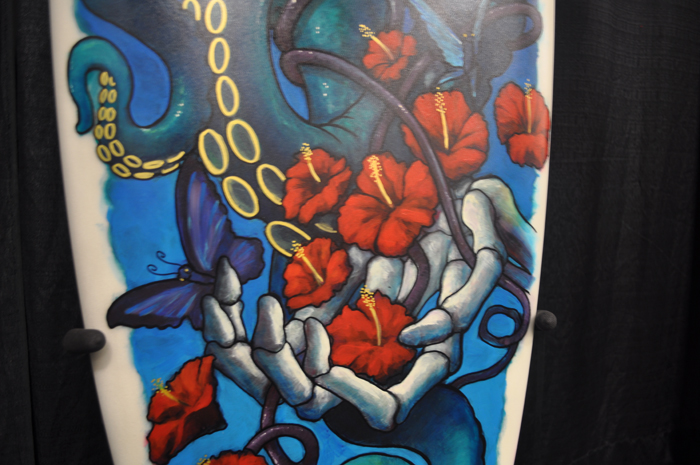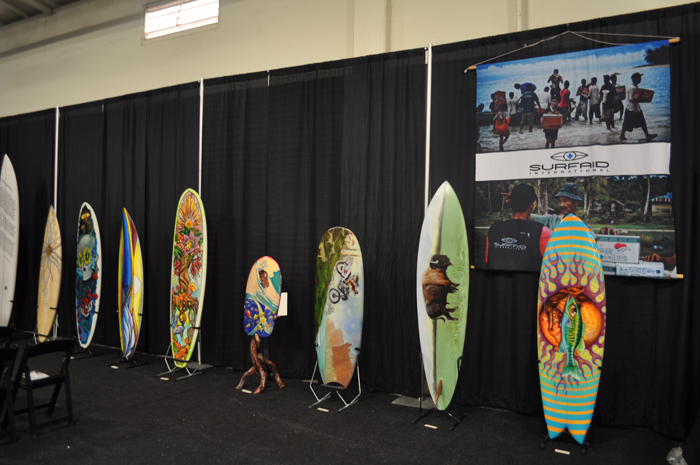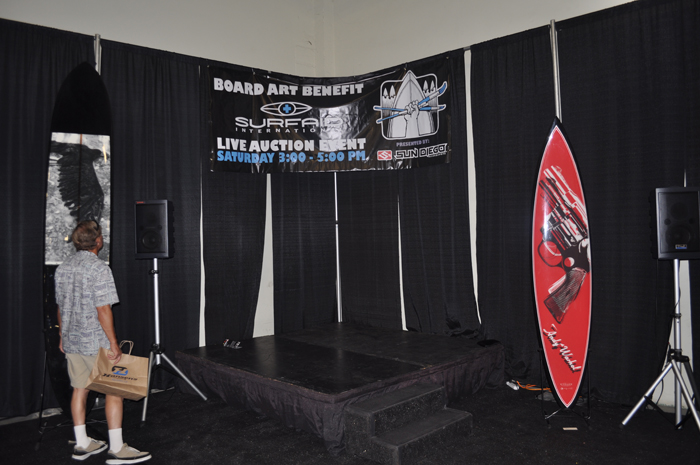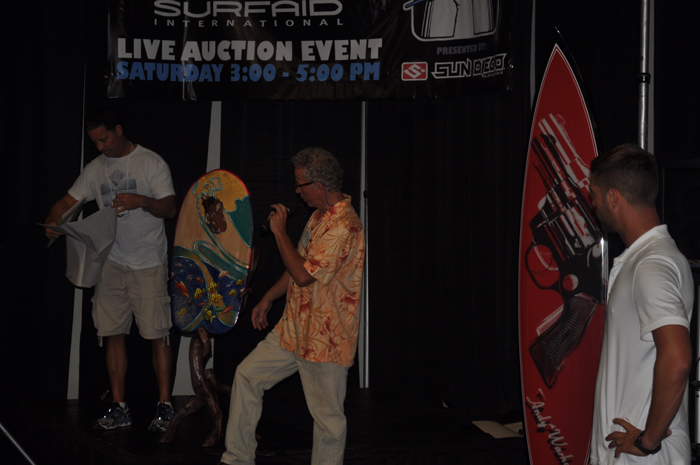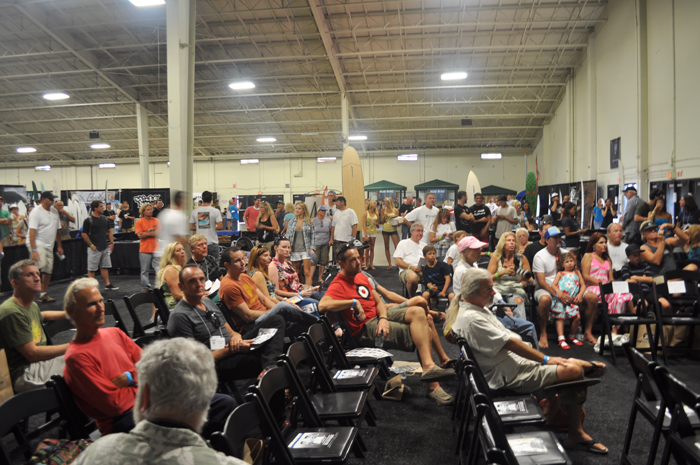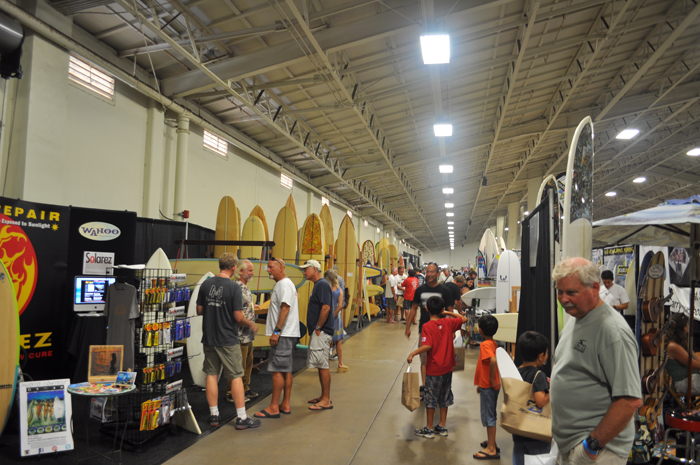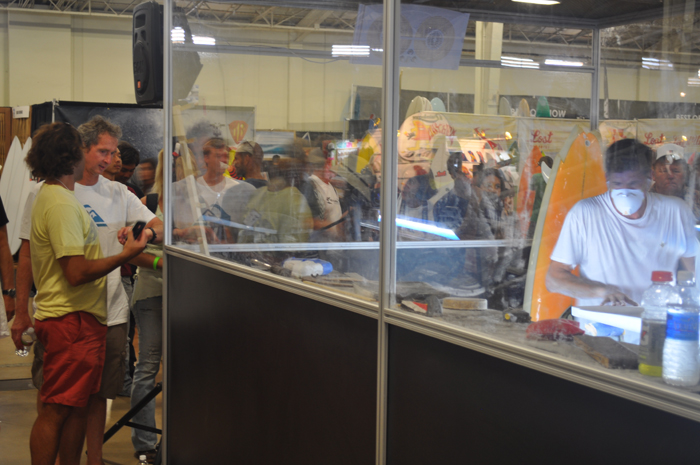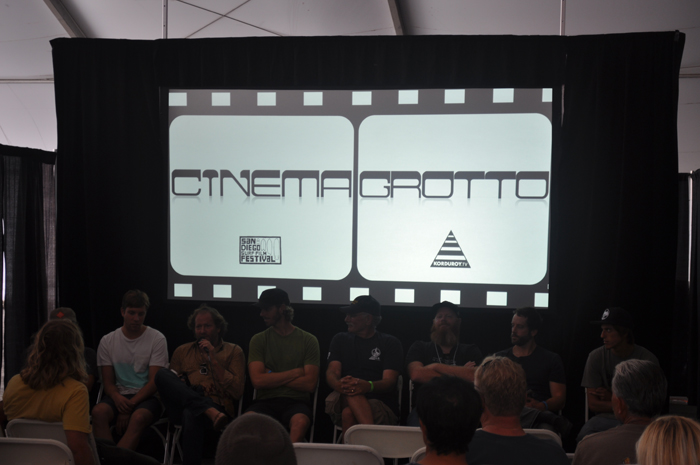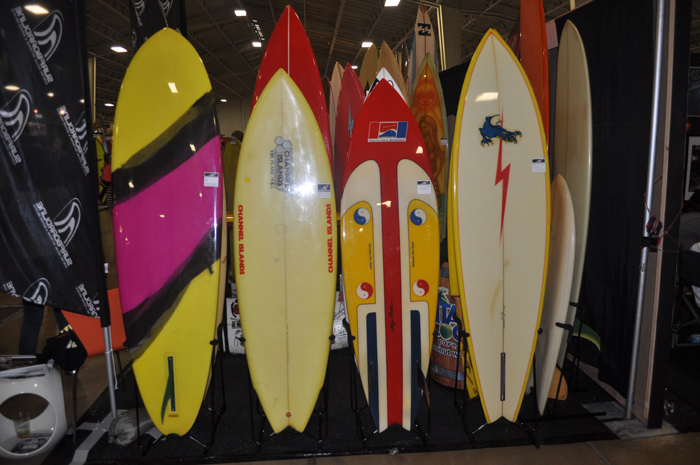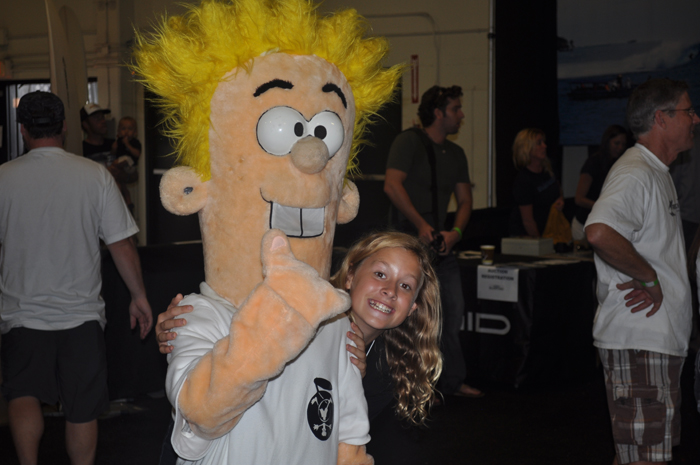 ---