Back to News
MUSIC: Tom Curren's "Summerland Road" Is On Sale at iTunes!!
October 16, 2012
Tom Curren's "Summerland Road" Is On Sale at iTunes!!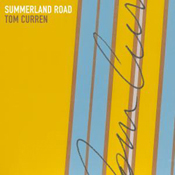 Tom Curren has a holistic approach to the songwriting challenge: "I try to write songs that I would want to listen to, incorporating different musical styles. It's a challenge to write songs that are accessible and still make them distinctive. I want to make music that has a positive impact. I try to be positive, and realistic about what I'm writing about."
"Curren's reputation as one of the world's greatest surfers in history is supported by his accomplishments as a competitor," said Matt Warshaw in ' Surf Riders'. "But most surfers would define Curren as an artist first, then as a world champion." With the release of "Summerland Road", the rest of the music world will learn what surfers already know.
The four-song EP was produced by the highly regarded John Alagia, who regularly works with such artists as Dave Matthews, Jason Mraz, and John Mayer. Pick up the EP today here on iTunes.
Be sure to check out Tom at these upcoming shows, and check the website for new shows.
Nov. 2 - Santa Barbara, CA - Muddy Waters Cafe
Nov. 3 - Santa Cruz, CA - The Catalyst
Dec. 11 - Oahu, HI - Turtle Bay
Follow Tom online:
Website | Facebook | Twitter | YouTube

---