Back to News
B$Z: DC Presents the Holiday 2012 Dyrdek Collection
October 18, 2012
DC Presents the Holiday 2012 Dyrdek Collection
Rob Dyrdek's namesake line with DC hits the web and stores just in time for the holidays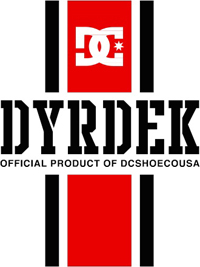 DC and Rob Dyrdek announce the debut of the Holiday 2012 Dyrdek Collection. The collection which includes apparel, footwear, and accessories will be available online and in select retailers nationwide on October 18th, 2012.
Designed exclusively by Rob Dyrdek, the collection is inspired and driven by the DC legacy of classic athletic skate heritage. Within the entire Dyrdek Collection there are two signature shoes and five mini apparel collections: The Alumni Collection, Baseline Collection, Covert Collection, Heritage Collection, and USA Collection, each with their own individual take on Rob's signature style.
"DC and I have been partners for the past 18 years and I'm really excited about the holiday Dyrdek Collection. I was hands-on with every aspect of this line and I feel that it truly represents not only my personal style, but also my history with DC over the years. It's been incredibly rewarding working on the Dyrdek Collection and I have been looking forward to announcing it and getting it out to consumers before the holiday," said Rob Dyrdek.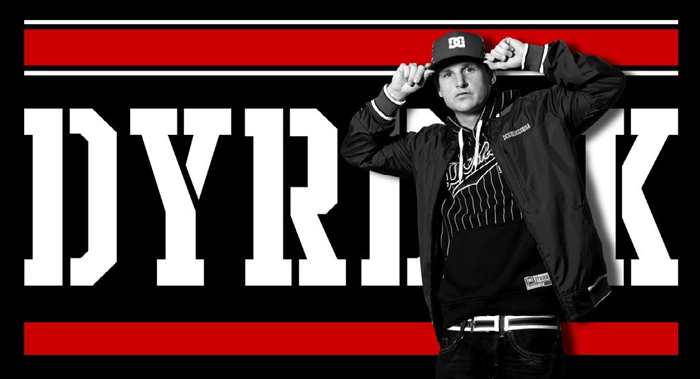 Alumni Collection:
Collegiate inspired style. Classic lettering paired with iconic DC and Rob Dyrdek logos. This collection includes the RD Alumni Luck Tee as a throwback to one of Rob's first signature apparel collections with DC, Make your Own Luck.
Baseline Collection:
Athletic sportswear style with a DC twist. Still incorporating the collegiate feel with the signature RD Letterman Jacket, the Baseline Pullover and the Baseline tee add a team vibe to this group with classic baseball stripes and cursive lettering.
Covert Collection:
Classic camo is transformed with Rob's personal style pairing patriotic colorways and the classic DC logo.
Heritage Collection:
Simple and iconic, this group embodies the basics. Classic DC Shoes logos and colorways on the three staple styles; a tee, long sleeve, and a snapback hat.
USA Collection:
This group features the most styles in the collection ranging from jackets, tees and hoodies, with the addition of denim and belts. Two denim fits are offered in three classic colorways including an indigo rinse, grey rinse, and overdyed black.

Signature Footwear - The Alias Lite and the Flawless
The Alias Lite is one of Rob's signature styles, a hybrid skate/running shoe. This athletic inspired shoe is functional both on and off a skateboard. The Flawless is Rob's classic model, designed for performance and durability.
"The Dyrdek Collection for Holiday 2012 really is the perfect blend of Rob's aesthetic and DC's heritage. Working with Rob is always inspiring. He's always been about progression in everything he does and it really shows in his new collection. It's a great addition to our existing DC product line and we are excited that consumers and fans can finally buy it in stores," said DC VP of Marketing, Jeff Taylor.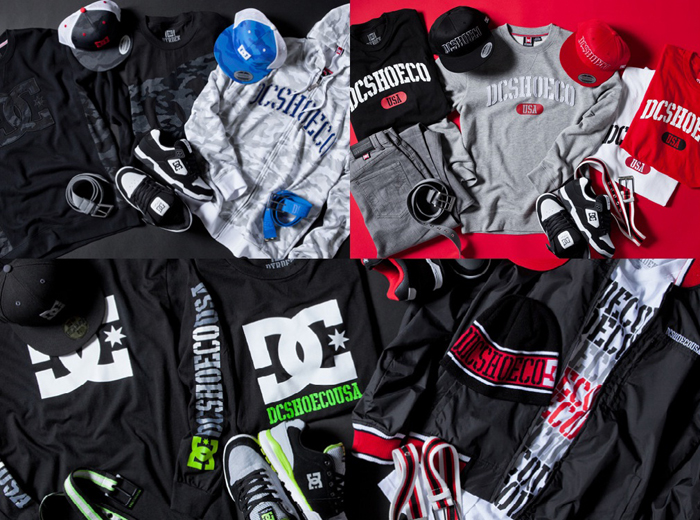 For more information on DC and Rob Dyrdek please visit www.dcshoes.com/dyrdekcollection, and www.facebook.com/dcshoes.
About Rob Dyrdek and DC: Rob's dedication to skateboarding and his relentless approach to innovation are evident in his growing list of projects. DC has remained a loyal partner as Rob's career has flourished and expanded into new endeavors such as Street League Skateboarding and hit TV shows on MTV and Nickelodeon: Rob & Big, Fantasy Factory, Wild Grinders, and Ridiculousness. Since the launch of the Dyrdek1, Rob has had more than 20 signature shoe styles on DC, a successful signature clothing line, the Dyrdek Collection/Make Your Own Luck, and a kid's footwear collection inspired by the Wild Grinders TV show.
About DC: Founded by Ken Block and Damon Way in 1994, DC quickly grew to a leader in performance skateboarding shoes and renowned action sports brand. Today DC stands as a global brand whose product line has expanded to include men's, women's and kids' skateboarding and lifestyle shoes, apparel, snowboards, snowboard boots, outerwear, and accessories. As one of the cornerstones of its marketing strategy, DC has built a world-class team of professional skateboarding, snowboarding, surfing, BMX, motocross and rally athletes that exemplify and enhance DC's brand, develop its signature products, and support its promotional efforts. DC is a subsidiary of Quiksilver, Inc.
---