Back to News
BIKE: 2012 NICA Awards - Now Accepting Nominations
October 19, 2012
2012 NICA Awards - Now Accepting Nominations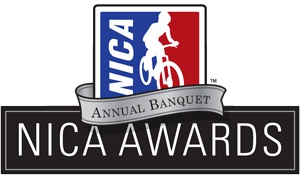 NICA is now accepting nominations for 2012 NICA Awards. Established in 2010, the NICA Awards annually honors individual student-athletes, coaches, volunteers and partners that have made outstanding contributions toward the development of high school cycling and the national high school mountain biking movement. The 2012 award categories include the Student-Athlete Leadership Award, Extraordinary Courage Award, Coach of the Year Award and Community Impact Award, among others. The deadline for nominations is November 1, 2012. View the complete list of award categories and descriptions by downloading the 2012 Awards Categories (PDF) document.
Do you know someone that has made an impact on high school mountain biking and deserves to be recognized at the 2012 NICA Awards? Nominate them today! Just fill out this brief questionnaire about why that person should get an award. You can view last year's awards recipients by visiting the NICA Awards page.
Recipients will be drawn from all NICA leagues racing in 2012: NorCal, SoCal, Colorado, Washington, Texas, Minnesota, and Utah.
The 2012 NICA Awards Banquet is tentatively planned for January 12, 2013.
---