BACK TO NEWS
B$Z: Newton Running Adds Mark Cucuzella, Fernando Cabada to Team Alchemy
Newton Running Adds Mark Cucuzella, Fernando Cabada to Team Alchemy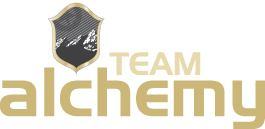 Boulder, CO — Newton Running, the leader in performance running shoes that actively support and strengthen natural running motion, has signed three-time U.S. Champion runner Fernando Cabada and natural running-form expert Dr. Mark Cucuzzella to Newton Running-sponsored Team Alchemy, an elite running team based in Boulder, Colorado.
"All 10 athletes on Team Alchemy's roster share a passion for high performance, Newton Running shoes and balancing training with other life demands such as work and family," says Newton Running's Stephen Gartside. "Through racing and hosting athlete-led running-education events, our goals is to create a stronger connection between Newton, the Newton Running Lab and the Colorado running community and beyond."
Dr. Mark Cucuzzella, MD, is a family physician who has been running sub-2:40 marathons for the past 25 years (including a 2:24 PR) and operates Two Rivers Treads, the flagship store for the Natural Running Center in Shepherdstown, West Virginia. Cucuzzella, a professor at West Virginia University School of Medicine and lieutenant colonel in the U.S. Air Force, is a two-time Air Force Marathon Champion, which he won in 2011 at the age of 44. The next event on Cucuzzella's calendar is this weekend's Marine Corps Marathon in Arlington, Virginia.
Fernando Cabada, 30, was born in Fresno, California, but now calls Boulder, Colorado, home. He attended Virginia Intermont College, where he won seven NAIA National Championship titles, including the 10,000 and 5,000 meter events. Cabada moved to Boulder, Colorado, five years ago currently holds the 25 km American Record (1:14.21), and is three-time U.S. 25K road-running champion.
Cabada's goals include bettering his marathon PR of 2:11:53, which he ran earlier this year at the U.S. Olympic Marathon Trials, placing seventh. He also has his eye on qualifying for the U.S. team competing at the 2013 World Track and Field Championships in Moscow, Russia. In the meantime, he will be running this weekend's L.A. Rock n' Roll Half Marathon this weekend.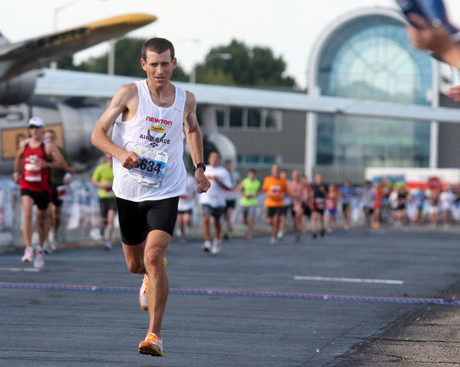 ---