BACK TO NEWS
EVENT: Watch Surfers on Spooky Waves this Halloween Weekend!
Surf Spooky Waves on Halloween Weekend!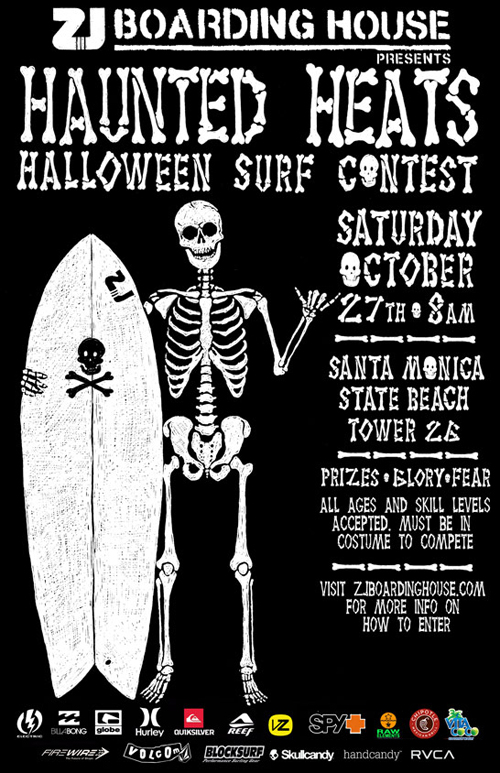 Get ready for some spooky fun with your friends from ZJ Boarding House at our 4th annual 'Haunted Heats' Halloween costume surf contest on Saturday October 27th. Santa Monica has never looked so fearsome with hoards of ghouls, ghosts and goblins crawling along the beach looking for that perfect tube! Be a part of what has become a phenomenon with all sorts of eerie, creepy, bloody and down right zany costumery and some excellent 'surfmanship' while grappling with uncooperative costumes!
(note: the contest entry application period has ended)
---