Back to News
MA Spagnuolo, Photographer
November 2, 2012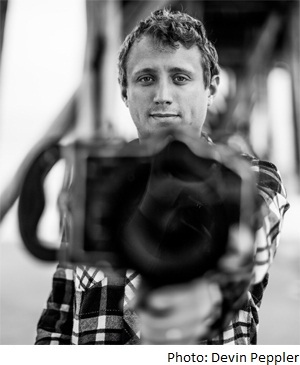 MA Spagnuolo, Photographer
Earlier this week Surfing Magazine announced the three winners of their 'Baby Cobras' contest presented by Nike Surfing; which awarded a writer, photographer, and filmmaker between the age of 18-27 with a trip to the North Shore this winter to document the winter madness.
East Coast lensman MA Spagnuolo was among the six finalists in the photography category and despite earning the most votes from the public, he found out via Facebook that he was not one of the three lucky winners headed to Hawaii in December.
However, MA has more pressing issues on his mind at the moment as a New Jersey native in the wake of Sandy. "It was a rough couple days but things are starting to slowly get back to normal," explains MA. "I'm a member of the water rescue team here and in the height of the storm we were rescuing people on jet skis from their homes."
Read on for more on New Jersey based photographer MA Spagnuolo; including his thoughts on Surfing Magazine's Baby Cobras Contest presented by Nike Surfing and how he's coping with the local damage from Sandy.
You're based in New Jersey - how is everything with you post-Sandy?
Well my hometown break is gone but we're alive and safe - my wife and I are safe. Our house is now an island with deep water all around it. But luckily no water in the first floor.
It was a rough couple days but things are starting to slowly get back to normal. I'm a member of the water rescue team here and in the height of the storm we were rescuing people on jet skis from their homes.
Also update on the contest: I found out today on FB I didn't win.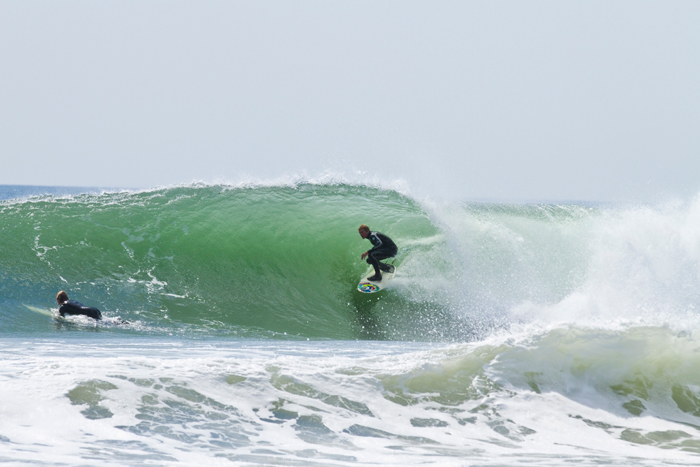 MA shoots contests - here is the 12th ave. jetty at Belmar
Sorry to hear that. On a positive note, you did manage the most votes in the initial judging phase - how did you manage to produce such a relatable protfolio? How long have you been shooting? How did you get into photography? And, what is your past experience as a photographer?
I've been serious about shooting photography for the past two and a half years, but you can say I started when I was a senior in college. I took a general photography class as an elective my senior year. I used my mom's old 35mm film camera and I really enjoyed it. After college I ended up purchasing a Canon Rebel to have some fun with. Then for my 25th birthday my girlfriend bought me a water housing for it. It really was just a glorified zip-lock bag but it got the job done. The next day I took it out with a few bodies and I got this one shot that hooked me. After that I borrowed some money from my mom and upgraded my gear to a canon 7D, 17-40mm lens and a custom housing from Water Housing Hawaii. At the same time I was working as a Videographer for MSG Varsity, which is a high school sports network. They had asked if anyone would be interested in shooting photos for them and I told them that I just bought this new camera so I got assigned a game to cover. The feedback from the photos was positive and I began to get more photo work than video work. Now I'm their lead photographer.
Do you surf? If so, for how long have you been surfing?
I've been surfing for a little over 10 years. I bought my first surfboard when I was 17 from a garage sale. It took me a while before I caught my first wave but ever since then I've been at it.
Can you name any of your inspirations: be it photographers, surfers, artists in general…
Clark Little was the first photographer that caught my eye with his shore break shot from Keiki. It was something I had never seen before, with the sand being sucked up into the wave and crashing onto the shore. I would just sit for hours looking at his galleries. When I was in Hawaii last winter I spent a day at Keiki and visited his gallery, it was great. Unfortunately he wasn't there at the time but you can't have everything. Zak Noyle is another photographer whose work has inspired me. He's a staff photographer for Surfer Magazine and he's the man. His shots are just jaw dropping. I'd love to meet him one day and get some tips from him. There are two surfers that I also follow. The first is Dave Rastovich. The guy just loves riding waves and enjoys riding them on all different kinds of boards. I admire him for finding his own path and taking it. Then there's Mark Cunningham. He's not your typical surfer since he's known for body surfing but because of him I now pick up my fins and hand plane before my board these days. Especially on the bigger days you'll find me swimming around in the lineup. He was also a North Shore lifeguard, which would be a dream job for me. I lifeguard in Belmar during the summer and if I could I'd do it year round.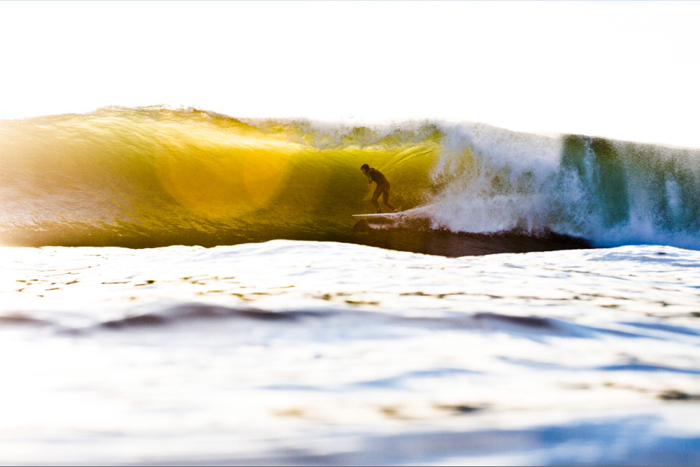 MA also shoots freesurf.

Where is your home break?

10th ave Belmar, NJ. It's the beach that I guard at during the summer and when you're there for 9 hours a day, 7 days a week you end up knowing that break like the back of your hand. There's a fun lift right off the 9thave Jetty but there's a shipwreck that sticks out during low tide so you have to watch out for it. The rights off of the 12th ave Jetty can give you a ride all the way to the center beach and when that middle sandbar starts working you'll spend half your day in the water. That's the exact spot I took the main shot for the contest. People thought that it was some tropical location because of the water color and that wave, but no, it's 10th ave, Belmar.

How is the surf/beach culture in New Jersey? Can you compare it to the scene in NYC/Long Island?

I think the best way to describe it is diverse. As half the nation knows by now the Jersey Shore has a very big party scene during the summer. Most of North Jersey, Staten Island, NY, and Long Island make their yearly migration DTS (Down The Shore) from Memorial day weekend until Labor Day Weekend. So, during the summer our beaches are packed with a lot of people who just ant to tan and part, and there's nothing wrong with that, but you also have the group that loves and respects the ocean. Eventually the summer rentals do go back home and we have the place to ourselves again. I actually grew up in North Jersey and my local friends will never let me forget that. I can't really compare it to the scene in NYC or Long Island. The only time I've been up there was for the Quiksilver Pro last September. When I was there I saw the world's best surfers riding some amazing waves, which was a great experience.


Here are some shots of the finalists from last year's Quik Pro in NY.

How did you hear about Surfing Magazine's Baby Cobras contest and what inspired you to submit a portfolio?

I've always wanted to be a published surf photographer and I follow most of the major magazines on facebook. I remember seing the post about the contest on my phone and thinking that I should submit a gallery once I was in front of my computer, but like always, I forgot about it. Then I remembered again, but forgot which magazine it was for so I spent an hour trying to find it on facebook and when I did I only had a few days to upload my gallery before the deadline. So, I spent some time going through my old photos of Belmar and picked out what I thought to be my best and also most diverse photos. I wanted my original gallery to showcase that my hometown break is more than just about surfing. Of course I posted some of my best surfing shots but I also used photos from lifeguard competitions and Surfers Healing (they come once a year). We were allowed to update our galleries for the finals so I took out all of the original photos and added what I think are my best surfing photos of my hometown.

Can you speak on your portfolio, was there a central theme or a particular point of interest with selection?

The first gallery I had up focused on the diversity of my break. You'll find all sorts of wave riding going on like lifeguards nose riding rescue boards, navigating surf boats though the shore break and of course tube riding. The updated gallery focuses on just surfing. I wanted to show off my best surfing work for the magazine.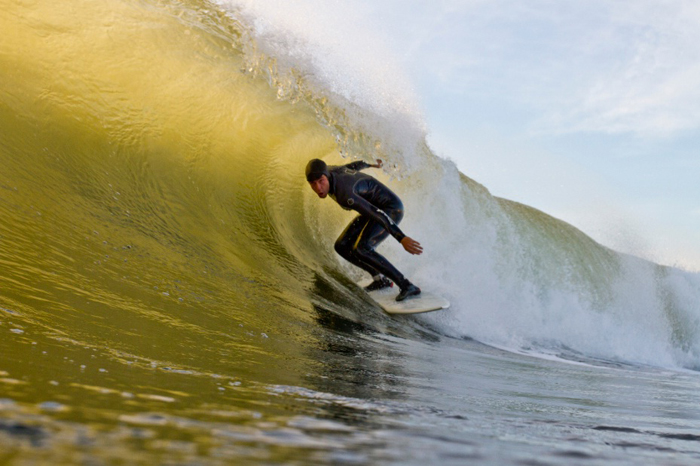 Garden State charger.

When and where were the shots taken?

The first gallery was taken over the past few years in Belmar while the updated shots were actually taken during the last two swells we had.

Why did you choose the shots you did? Do you have any favorite shots?

I chose them because I felt that they are some of my best work and I wanted to show the diversity of my photography. I want to show that I can shoot from land and water and that while I'm in the water I am all over the place. I go from the bottom of the wave to the top of the lip, behind the take off and outside of the break in order to show the whole wave. I get excited about every shot so I'm not really sure if I have a favorite one because I really enjoy them all.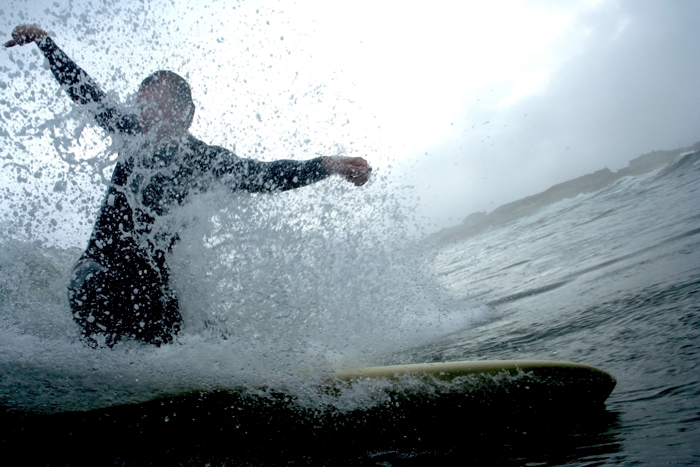 MA's first photo.

What has the feedback been like since posting your portfolio?

The feedback has been so positive. I could not have imagined that any of this would have happened from just entering the contest. Malakye.com doing this feature on me and Nike using my photo to promote the contest online has been more than I'd ever hoped for. Three days into the contest I only had 30 votes and was in 12th place. I was pretty bummed out and I had a friend tell me that I should go door to door asking for votes with my laptop. We laughed about it but it did give me an idea. The next day was my birthday, so I would ask whoever wished me a happy birthday on facebook to vote for my photo. I went from 30 votes to 70 votes in one day and it just snowballed from there. Before I knew it, I was in the top 5 and then I was leading with the most votes. To end the first round of the contest with 140 more votes than second place was so amazing. I joke saying that even if I don't win I'm still the peoples choice. I'm just thankful for everyone's support.

Care to add anything we might have missed?

I'd just like to say thank you to everyone who have voted for me, and especially those who spread the word about voting for my photo and the contest. You have no idea how much I appreciate this.

Thanks MA - good luck with everything! (all photos, unless otherwise credited, were shot by: MA Spagnuolo).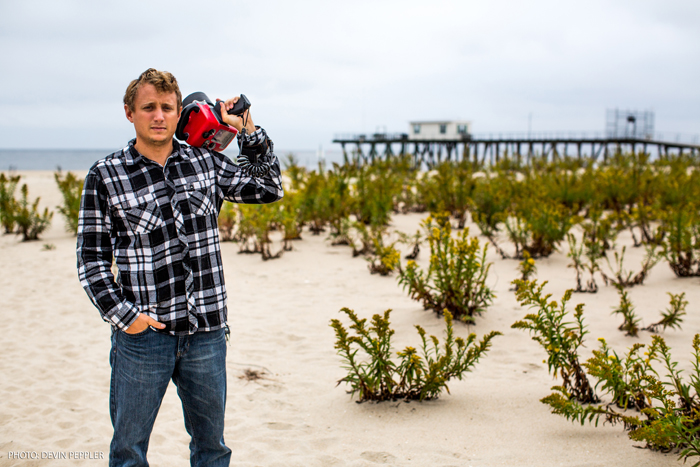 ---