Back to News
PHOTOS: Tom Curren - Debut EP Release Party
November 3, 2012
Tom Curren - Debut EP Release Party
Photos: Patrick Hourihan / theSurfTrend.com
Tom Curren | 'As Long As' | Village Studios | West LA | 1 Nov 2012 from Malakye.com on Vimeo.
The surfing world has long been aware of the musical talent of Tom Curren, one of the sport's most well-known and legendary figures. After years of touring and studio work, earlier this year in mid-October Tom Curren released his debut EP, 'Summerland Road'.
'Summerland Road' (which is available on iTunes + the first single 'Summerland Road' is available now as a free download at www.tomcurren.com) was recorded at The Village studios in West LA, which is where the EP release party was held on November 1, 2012.
The release of 'Summerland Road' precedes a full-length album to be released early in 2013 which Tom hopes will cement his reputation as not only a world champion surfer but will define him as an artist as well.
"I want to make music that has a positive impact - I try to be positive, and realistic about what I'm writing about," explained Tom in an industry press release. "I try to write songs that I would want to listen to, incorporating different musical styles. It's a challenge to write songs that are accessible and still make them distinctive."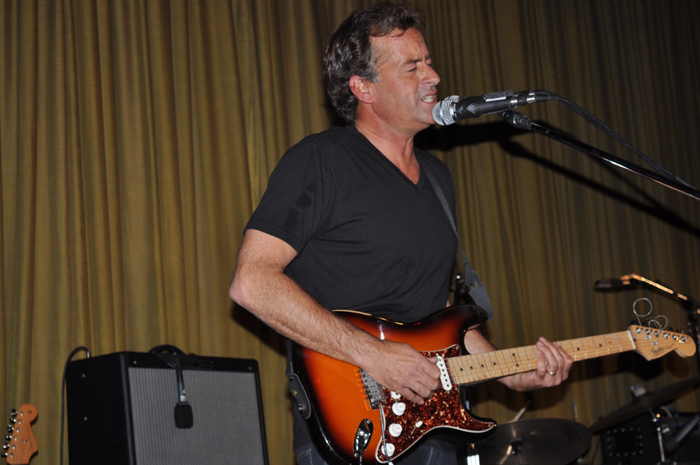 Tom Curren performing at his debut EP release party at Village Studios in West LA, where his band recorded the album.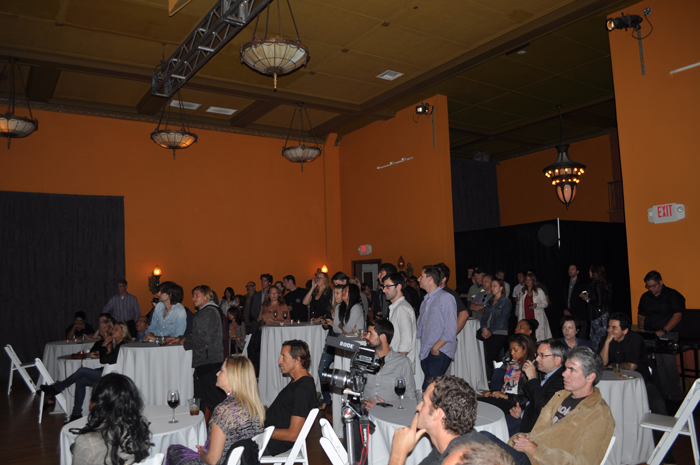 A great crowd of around 100 braved the LA traffic on this Thursday night to watch Tom and the band perform, they went on shortly after 6:15 and played until 7:00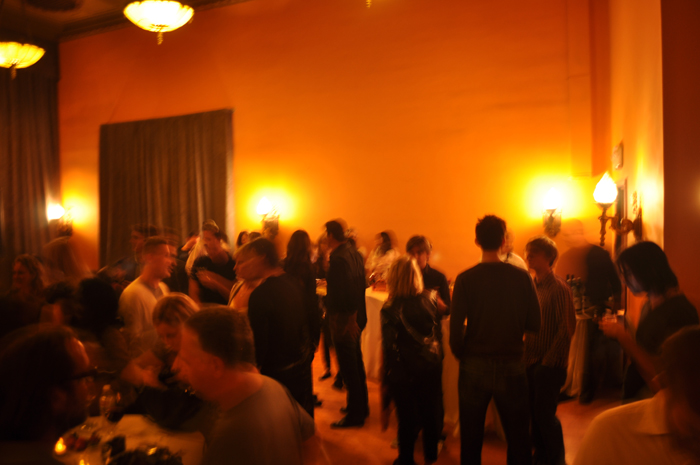 A fun crowd of friends, family, surfers, and music lovers saw the three-time World Champ perform.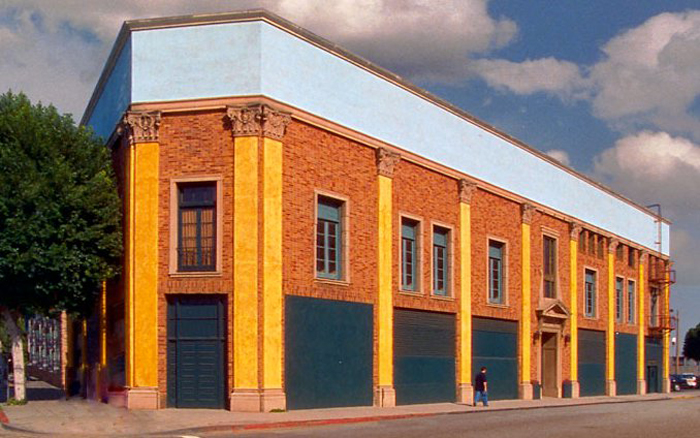 Village Studios: A vintage Masonic Temple transformed into a world class Recording Studios (photo: Village Studios).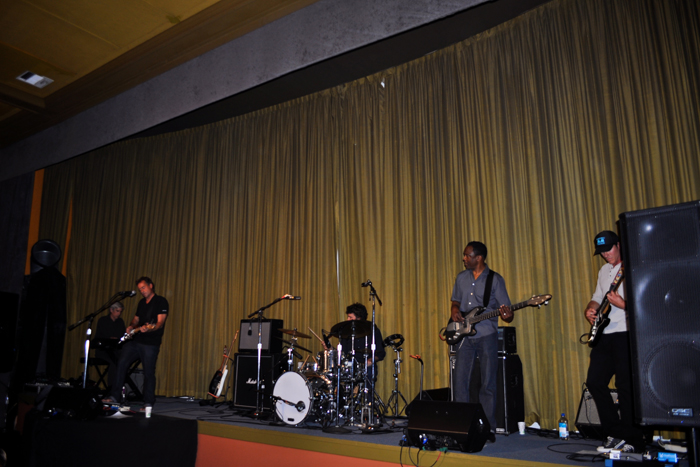 Tom and the band jamming.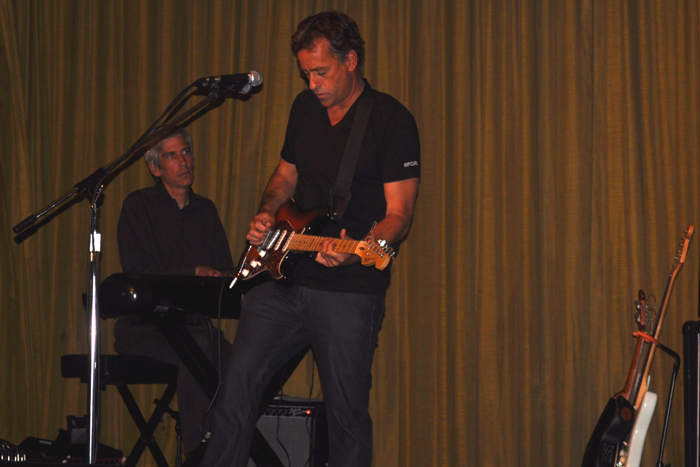 The world champ on the guitar.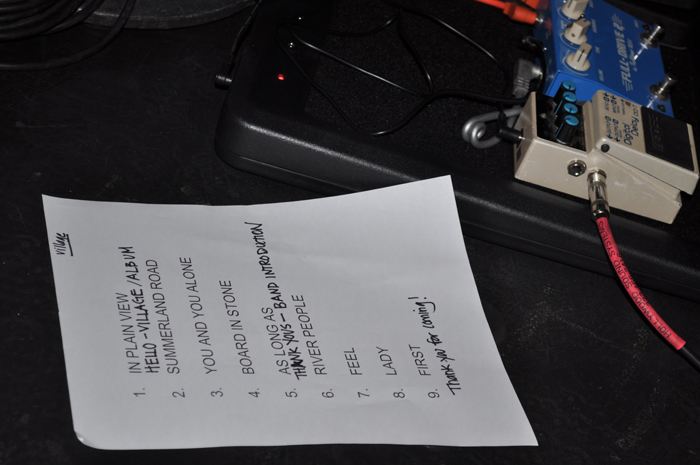 The setlist, standouts: 'Board in Stone' (a rad surf-rock instrumental influenced by The Torquays) and 'As Long As'. Of course, they all sounded great!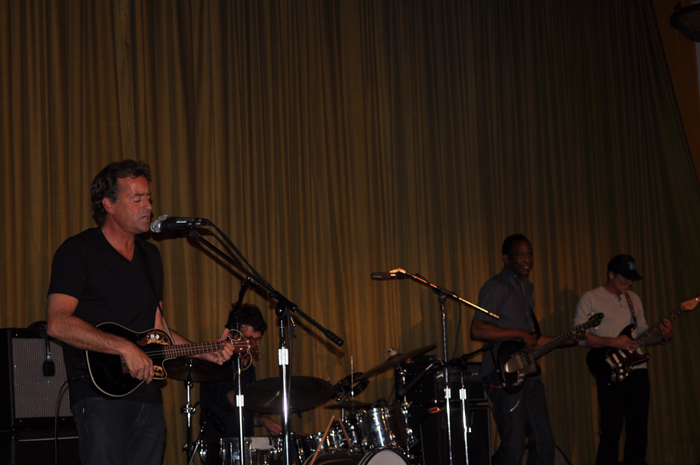 Tom on the uke.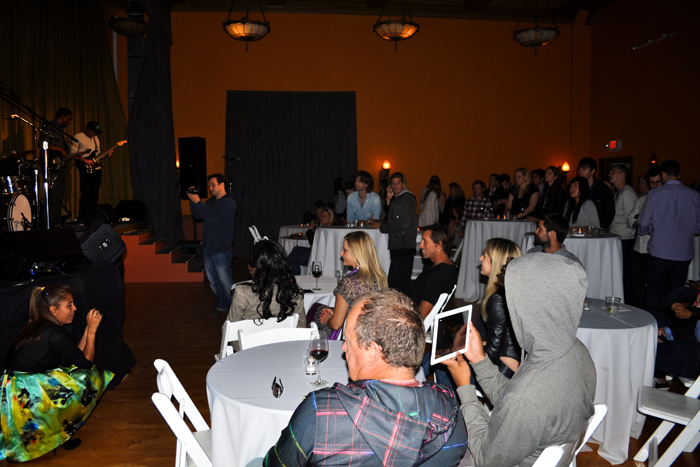 Wonder who got the best shot...

Village Studios was a great venue for this intimate event and are great hosts!
---