Back to News
EMP: Dale Rehberg appointed Director of Marketing for Flow Snowboarding
November 6, 2012
Flow Sports, Inc. announced that Dale Rehberg has been appointed Director of Marketing for Flow Snowboarding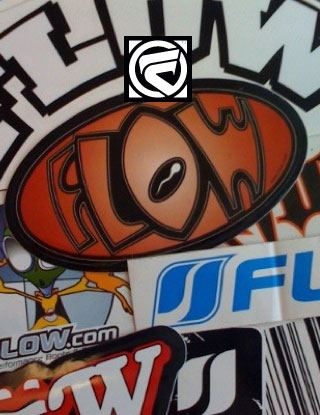 San Clemente, CA (November 6, 2012) -- Flow Sports, Inc. announced that Dale Rehberg has been appointed Director of Marketing for Flow Snowboarding. "Dale's journey in snowboarding has spanned more than 2 decades. His passion for and dedication to the sport has earned him this exciting yet challenging role in the company. "Dale was one of a cast of characters that helped pioneer the whole jib scene in the 90's, a period which paved the way for today's park and freestyle scene. Unfortunately, snowboarding has lost a bit of its irreverent, pioneering ways. We believe that Dale can bring this back to the sport and most certainly to Flow. Dales is authentic, fearless and a true maverick. We look forward to all the great things he will bring to the Flow brand." - said, Flow Sports CEO, Anthony Scaturro.

Dale started in the industry as a pro snowboarder and over the years has successfully transitioned from "bro-fessional" to "pro-fessional". He has most recently been the Brand Manager, responsible for transforming another Flow Sports brand "NXTZ", from a skunk-works operation into a premium line of core technical accessories for athletes living an action sports / active lifestyle and "for anyone with a face".

"I am very excited about the opportunity to get involved with the Flow Snowboarding brand in addition to my continued oversight of NXTZ. Flow is dedicated to snowboarding, everyone rides and what drives them is making the most innovative, performance driven products in the world." This seems to be an increasing rare ambition in a market where there are far to many brands looking to crank out products that sell on price but don't perform on hill. Rehberg also added, "I now get to work with a new guard of elite riders like: Scotty Lago, Tim Humphreys, Scott Brown, Nial Romanek and legends like Mikey Basich, to name a few. My primary goal is to help these athletes be recognized for their outstanding riding ability and uniquely charismatic personalities. Furthermore, I will help to inspire recreational riders and future pro's to get back out there and RIDE. Lastly and perhaps most importantly, I want illuminate the fact that Flow is one of the last true pioneer and real innovators of performance snowboarding gear. There are to many "me to" brands out there and I am going to show the world that Flow is a snowboarder's brand.
For more information about Flow, please contact Dale Rehberg at (949) 361-5260 x106 or [email protected]
About Flow Snowboarding – www.flow.com
Flow is an innovative snowboarding brand offering an array of groundbreaking products; specifically snowboard bindings, boots and boards. Perhaps best known as the originator of the revolutionary Speed Entry snowboarding binding category; Flow also offers a comprehensive line of award winning boots and boards. Flow has also earned acclaim for its world-class amateur and professional snowboarding teams. Flow's team riders have topped the podium in many of the world largest competitions, taking gold at the XGames, Bronze in the 2010 Olympics; and have done so while competing on Flow bindings, boots and board. Flow continues its mission to provide a better day on the hill through an unrelenting dedication to innovation & defiance of the "status quo"!
---