BACK TO NEWS
EMP: Matix has hired Gabe Clement as Marketing Manager for the brand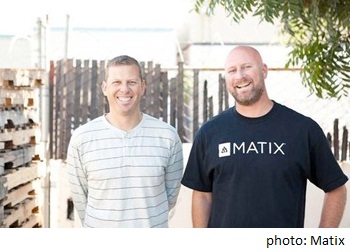 Matix has hired Gabe Clement as Marketing Manager for the brand
Gabe comes to Matix with a solid 20 years of industry experience. From starting in the early 90's at Surfin' West, working his way up store manager in the mid 90's and then being a road rep for Axion shoes in 1997, Gabe has done a bit of everything.
When Matix launched in 1998, Gabe came on board as the first dedicated employee to the brand in sales. He worked on the sales side of things through Podium, handling the big task of domestic sales for DVS, Matix, Lakai and Clae up until 04' when he moved into marketing.
From that point forward, Gabe ran the skate marketing for DVS/Matix until the recent Podium transition earlier this year. We are stoked to have Gabe back on official full-time status starting immediately. Gabe will be heading up all Matix Marketing under Brian Dunlap as the brand transitions in the new year.
"Its great to be working with Gabe again! He is a great guy who is well respected in the industry and I am really looking forward to what we have in store for Matix in the future years to come," Matix President Brian Dunlap said.
"It's very exciting to be back on board with Matix. I am looking forward to working along side Brian and the rest of the crew here. Matix has the fresh and exciting feeling that the brand had when I first started back in 1998. Looking forward to the good times ahead, " Gabe Clement said.
---