Back to News
B$Z: IMG Joins Forces with Vans to Grow Global Appeal of Action Sports Content
November 14, 2012
IMG Joins Forces with Vans to Grow Global Appeal of Action Sports Content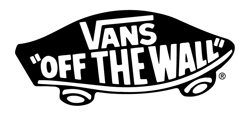 IMG, the global sports, fashion and media company, has agreed to a deal with Vans, the original action sports and youth lifestyle brand, to distribute the rights to its growing portfolio of events including leading skateboard and surfing competitions and lifestyle media content developed for Vans' offthewall.tv digital network depicting the worlds of action sports, music, art and youth culture.
The agreement will see IMG develop and enhance the international distribution of all Vans content globally across all media platforms, bringing top level action sports events to both new and existing fans.
Among the events are the world's premier surf event series, the Vans Triple Crown of Surfing, beginning today in Haleiwa, Hawaii, which concludes the 2012 ASP World Championship Tour at the North Shore Billabong Pipe Masters event. Other top action sports events include the Coastal Edge East Coast Surfing Championships (ECSC), the longest-running surf contest in North America, as well as top flight skate competitions, the Vans Downtown Showdown and the Pro-tec Pool Party. IMG will also work with Vans' slate of action sports features developed for the offthewall.tv digital network including the Vans Surf Team film Get-N Classic and Pass the Bucket, the acclaimed series of short films featuring the humanitarian efforts of renowned athletes, artists and musicians as well as Vans' exclusive skateboard focused shorts Love Letters to Skateboarding with skate icon Jeff Grosso and Adventures with Chris featuring gonzo skate journalist Chris Nieratko.
Adam Kelly, Head of Business Development, Senior Vice President, IMG Media, said, "This is an exciting agreement for IMG as we look to invest in the long-term potential of action sports. Our partnership with Vans will increase the worldwide profile of their events as well as bringing them a new audience, and we are very much looking forward to working with them."
Doug Palladini, Vans Vice President, Marketing said, "International growth continues to be integral to Vans' success as a brand and sharing the Vans lifestyle through our action sports events and feature content connects us with consumers in the most authentic way possible. Our partnership with IMG gives Vans' industry-leading action sports event line-up and our growing library of rich lifestyle content a broader global platform than ever before to reach our consumers worldwide."
About IMG
IMG Worldwide is a global sports, entertainment and media business, with nearly 3,000 employees operating in 30 countries around the globe. IMG's areas of expertise are diverse and wide ranging: IMG College; IMG's Joint Ventures in China, Brazil, India and Turkey; IMG Media; IMG Events and Federations; IMG Fashion; IMG Models; IMG Art+Commerce; IMG Clients; IMG Academies; IMG Consulting and IMG Licensing. More information is available at www.imgworld.com.
About Vans
Vans, the original action sports footwear and apparel company, is a brand of VF Corporation (NYSE: VFC). Vans collections include authentic footwear, apparel and accessories, snowboard boots and the Pro-tec line of protective gear and are sold globally in more than 170 countries through a network of subsidiaries, distributors and foreign offices. Vans owns and operates more than 300 stores in the United States and internationally, each offering a wide range of Vans footwear and apparel while communicating our Brand and athletes' rich stories. Vans promotes action sports lifestyle and youth culture through support of athletes on boards and bikes all over the globe and through progressive events such as the Vans Triple Crown of Surfing®, the Vans Downtown Showdown, the Pro-tec Pool Party and the Vans Warped Tour®. More information about Vans can be found at www.vans.com, Twitter @vans_66 and www.facebook.com/vans.
---