Back to News
B$Z: SnowSports Industries America Wraps Up Multi-City Media Tour
November 13, 2012
SnowSports Industries America Wraps Up Multi-City Media Tour
SIA hits the road with latest snow sports stats, trends & consumer programs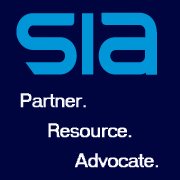 WASHINGTON, DC (November 13, 2012) - Before the flakes started flying this fall, SnowSports Industries America (SIA) staffers took to the road to host a series of media-specific events across the country, in-conjunction with regional consumer ski & snowboard expos.
The tour started out in October with stops in Denver and Boulder, Colorado, followed by Seattle, Washington during the SkiFever & Snowboard Show. November included presentations during the Ski & Snowboard Expo in Albany, New York as well as a breakfast during Boston's Boston.com Ski & Snowboard Expo. Each event brought regional journalists up-to-speed on the latest in snow sports research, demographics, gear/fashion trends and consumer snow sports events for 2012.13.
"We're always looking for creative ways to assist media and share our resources - to present our research and trends face-to-face is much more effective than over the phone or in an email," commented David Ingemie, SIA's President. "In the end we're hoping to help media understand the snow sports market and what's available for helping participants get involved and have more fun on the hill or trails," added Ingemie.
"SIA isn't just a trade show in Denver, these guys are the best source of stats and info for action sports. I found the presentation in Seattle very informative. They supplied me with useful information and free beer," commented Mike Prangnell, Editor SBC Business Magazine, Seattle, WA.
Journalists heard first-hand from Kelly Davis, SIA's Director of Research, detailed sales stats for their region, financial overviews and participation numbers - particularly relevant considering 19.8 million snow sports participants live throughout the United States.
"Highly informative briefing -- loved Kelly Davis's mad stats on calories burned skiing versus calories burned drinking beer," said freelance writer Allison Woods.
To wrap up each event, a local retailer was given the floor to discuss new technology and provide examples of current top sellers for their region. With nearly 2500 ski and snowboard models available on the market, shop owners are essential in helping consumers understand what works for their skill level and terrain.
"The SIA event provided a great deal of useful wintersports information -- I walked away with a clearer understanding of the industry, from both a retail and industry-wide perspective," said Dick Butler, Times Union in Albany, NY.
To learn more about SIA Research, participation and trend information presented during the SIA Regional Media Presentations, please contact Lori Crabtree, SIA's Public Relations Consultant at [email protected].

---