BACK TO NEWS
B$Z: PG&E Denied Seismic Testing Permit
Coastal Commission Denies PG&E Seismic Testing Permit
Surfrider Foundation Leads Charge In Coalition Against Seismic Testing
Santa Monica, CA – After eight hours of testimony that included comments from Surfrider Foundation, activists and ocean lovers alike, the California Coastal Commission denied Pacific Gas & Electric (PG&E) the necessary permit to conduct seismic testing off the Central California Coast. The Commission unanimously found the project inconsistent with the Coastal Act.
"We are pleased the California Coastal Commission strongly upheld the Coastal Act by denying this terribly harmful project," says Stefanie Sekich-Quinn, Surfrider Foundation's California Policy Manager. "The large public attendance today demonstrates just how citizens can greatly influence decision makers. Surfrider Foundation believes taxpayers, ocean users and marine life are better off because of this decision."
During the hearing, which was standing room only in the Santa Monica Civic Center, Surfrider Foundation Chapter representatives, staff, and supporters took the stand one after another to voice their opposition to PG&E's application to conduct an extensive seismic surveying project along the coast of San Luis Obispo. The project, which is being done under the auspices of gathering information for the Diablo Canyon Nuclear Power Plant, involves towing powerful air cannons off the Central Coast, shooting deafening underwater explosions (upwards of 250 decibels) every 13 seconds for 17 straight days. The Surfrider Foundation and other groups maintain that similar surveying information already exists and the project unnecessarily puts marine life at risk.
"We thank the Coastal Commissioners and staff for taking a stand in defense protection our coastal recreation and marine life. While everyone wants a safe nuclear power plant at Diablo Canyon, this project was not the right way to get there, says Dr. Chad Nelsen, Surfrider Foundation's Environmental Director. "The threats from seismic testing to marine wildlife and ocean recreation are so severe it should be considered the last resort, not business as usual."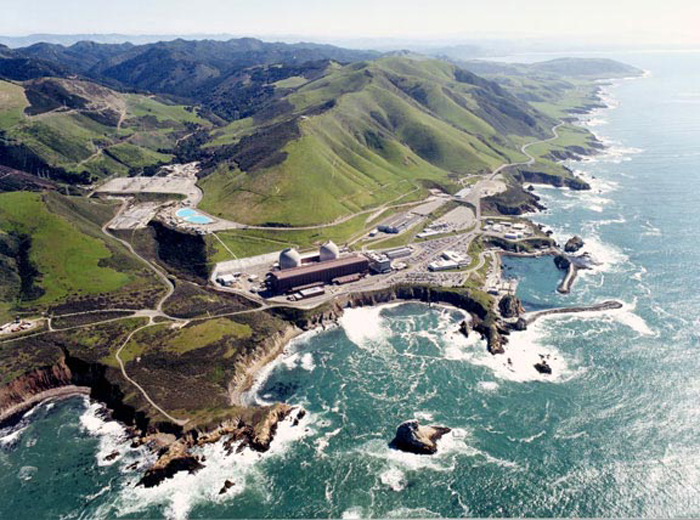 Diablo Canyon Nuclear Power Plant. Photo: Pacific Gas & Electric Co.
This victory would not have been possible without the support of Surfrider Foundation's Activist Network. To join and make a difference, visit www.surfrider.org.
About Surfrider Foundation
The Surfrider Foundation is a non-profit grassroots organization dedicated to the protection and enjoyment of our world's oceans, waves and beaches through a powerful activist network. Founded in 1984 by a handful of visionary surfers in Malibu, California, the Surfrider Foundation now maintains over 250,000 supporters, activists and members worldwide. For more information on the Surfrider Foundation, visit www.surfrider.org.

---