Back to News
B$Z: "SAMMY THE SHREDDER": The First Ever How-To Snowboarding Book for Children Out Now!
November 21, 2012
"SAMMY THE SHREDDER": The First Ever How-To Snowboarding Book for Children Out Now and Ready for Holiday Order!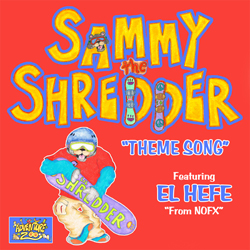 November 21, 2012 (Lake Tahoe, CA)— Sammy The Shredder, the first ever how-to Snowboarding book for children is out now! The hard-cover, illustrated 32 page picture book is the perfect holiday gift for any young kid ages 0-10 interested in animals, music, snowboarding, and action-sports. This Adventure Zoo Crew release is available for $14.99 (Hard Cover) at www.adventurezoocrew.com and a $2.99 (Epub) version can be found on iTunes, and Amazon.
Follow the adventures of Sammy the bear and crew as he learns the ropes of snowboarding for his first time. Kids will learn valuable lessons along the way such as getting back up and trying again, as well as basic on-hill etiquette. Prep your grom with Sammy The Shredder and teach him or her the slang terms with a dictionary featured in the back.
The hard cover also comes with the Sammy The Shredder theme song featuring El Hefe from NOFX. You can also listen on YouTube and purchase the theme song for $0.99 on iTunes, and Amazon.
Look out for Sammy and friends at a resort near you this winter. To schedule a signing and reading with Sammy and for wholesale pricing please contact [email protected] and [email protected]. If you would like to send gear for product tosses or be a sponsor at these events email or call for more information.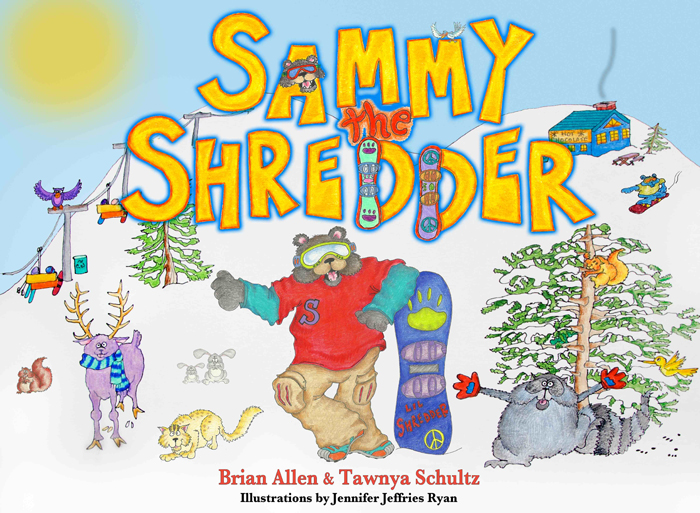 The Adventure Zoo Crew is also seeking sponsorship opportunities with snow-related brands for reprinted versions with logos throughout the book.
Check out the Adventure Zoo Crew Website
Buy the hard-cover book, epub version and theme song on Amazon
Listen to the theme song with El Hefe from NOFX on You Tube
Be friends with Sammy and the rest of the Adventure Zoo Crew on Facebook
About:
Adventure Zoo Crew
Founded in 2011, the Adventure Zoo Crew is a children's book franchise where animals, music, learning and action-sports collide. We are dedicated to educating children and bringing families closer together.
---