BACK TO NEWS
B$Z: SIA's 2012 Youth Market Intelligence Report Released
SIA's 2012 Youth Market Intelligence Report Released
Despite tough economy, kid-specific snow sports market reaches $312 Million in 2012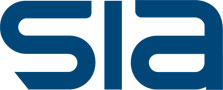 MCLEAN, Va. - SnowSports Industries America (SIA) is excited to announce the release of the 2012 SIA Youth Snow Sports Market Intelligence Report. This report offers a vast array of insights on snow sports participants ages 17 and under. Kids are a highly influential demographic in the snow sports market; what they are doing and what they crave today drives innovation and the products of tomorrow. Last season was tough for retailers, but kids-specific snow sports products represented over $312 million in sales. In the 5th annual edition, SIA Research taps into the information that you need to know about this particular demographic including top product trends, participation and retail sales.
Today, kids have more choices than ever before, so how do you keep their interest in snow sports and your brand's products? The Youth Market Intelligence Report offers detailed information and insight for Generation that looks to do a little bit of everything. Below is a sample of findings in the 2012 Youth Market Intelligence Report.
2012 Youth Intelligence Report Highlights:
• The most popular snow sport for kids is alpine skiing with 2.3M participants, up from the number 2 spot in 2010/2011.
• 44% of all dollars spent in snow sports on youth specific gear were spent on alpine tops.
• Specialty shops bring in the most youth snow sport sales; accounting for $182 million.
• Youth ski systems were up 20% in 2011/2012.
• Youth freestyle boards were up 10% in units and up 9% in dollars.
• 635,000 kids participated in cross-country skiing last season.
The Youth Snow Sports Market Intelligence Report is available at no cost to SIA members and $425 for non-members. Be sure to check out SIA's other Market Intelligence reports covering both the women's-specific market and the overall industry.
SIA provides research that covers all aspects of the snow industry, including demographics, consumer opinions and behavioral patterns, weather patterns, snow sports participation, overall market analysis, and more. Learn more. Be sure to check out the State of the Industry Research Videos that highlight the record 2011/12 winter season. If you have any questions or need research assistance please contact Kelly Davis, SIA's Director of Research at KDavis@snowsports.org or by phone at 703.506.4224.

---