Back to News
B$Z: Black Diamond Strengthens Global Operations and Sales with Key Hires
December 3, 2012
Black Diamond Strengthens Global Operations and Sales with Key Hires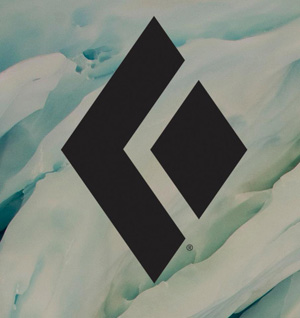 Black Diamond, Inc., a leading global provider of outdoor recreation equipment and active lifestyle products, has filled four newly created positions to bolster its operational and sales teams, both domestically and internationally.
"These four exceptional new hires mark the culmination of our two-year process to invest in the people necessary to support our global platform," said Peter Metcalf, President and CEO of Black Diamond.
Olav Nietzer – Director of European Sales, Black Diamond Equipment Swiss national Olav Nietzer has been appointed to the newly created position of director of European sales for Black Diamond Equipment. Nietzer's sales experience includes director of European sales for Burton, Red and Anon, where he was specifically responsible for apparel and winter sports hard goods. Prior to that, he held various positions at Johnson & Johnson, UBS and Credit Suisse. Nietzer is an avid off-piste skier, mountaineer and outdoorsman, and will be based in Black Diamond's Basel, Switzerland offices.
Andrew Campbell – European Financial Controller, Black Diamond Black Diamond welcomes Andrew Campbell to the newly created position of European financial controller for Black Diamond. A dual citizen of Australia and France, Campbell previously served as the finance and human resource director for Pure Fishing, a subsidiary of the Jarden Corporation, as well as various positions at Patagonia Europe and Price Waterhouse Coopers Australia.
Colin Israel – PLM Global Integration Coordinator, Black Diamond Colin Israel has been hired as Black Diamond's product lifecycle management (PLM) global integration coordinator. Israel's previous work experience includes senior director of information technology for Volcom North America and senior manager for Deloitte & Touche's North American controls assurance. He also served in various positions within consulting and enterprise risk services for Deloitte & Touche in Paris, France.
Martijn Linden – Design Director of Apparel, Black Diamond Equipment Martijn Linden has joined Black Diamond Equipment as the design director of apparel. Linden's prior experience includes senior European design positions at O'Neill and Rip Curl, as well as various creative roles with Quiksilver and Patagonia in North America. Dutch-born Linden will be based in Salt Lake City, Utah to support the fall 2013 global apparel launch and lead the creation of future collections. Linden is a backcountry snowboarder, ultra runner and mountain sports enthusiast.
Metcalf concluded: "Our success is built upon innovation derived from the complete and deep understanding of the markets we serve, and each of these individuals brings significant experience to help lead our company. These new positions also complete a global initiative to augment our senior management with an eye towards cultural and language diversity. I am confident these new hires will help our organization advance towards our boldly envisioned future."

---