BACK TO NEWS
Industrial Profile
11/30/2012
Eric Tomlinson, Surf Marketing Manager for Globe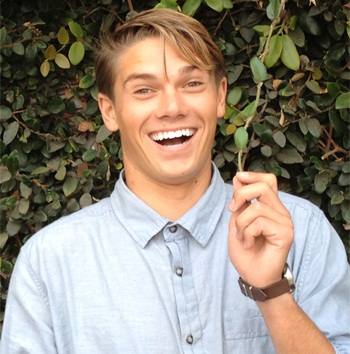 Eric Tomlinson, Surf Marketing Manager for Globe
Eric Tomlinson recently made the transition from working as a lifestyle surfer sponsored by Katin Surf Shop, Insight and Sanuk, among others, to the daily grind of office life as the new Surf Marketing Manager for Globe. Although, given his new position, Eric is as involved in the sport as he's ever been and still finds time to paddle out near the company's base in El Segundo, Calif., or wherever he may be.
"I'm about to hop on a plane to Hawaii to catch some of the Triple Crown action," said Eric in an e-mail response. "It's hard not to be stoked on the opportunities to travel and be part of some of the biggest events in surfing."
This week we take a break from our "Learn From Your Favorite Athletes" series to profile Globe's newest hire, Eric Tomlinson, on the back of Globe being winning the Surfer Poll Award for the best short of the year for Electric Blue Heaven. Be sure to check back next Friday for series profile #3 of 7, featuring skateboard Nyjah Huston and read on to see how Eric Tomlinson plans "to expand awareness of the [Globe] brand and focus more of [the company's] resources on surfing and building an even stronger base of support in the community."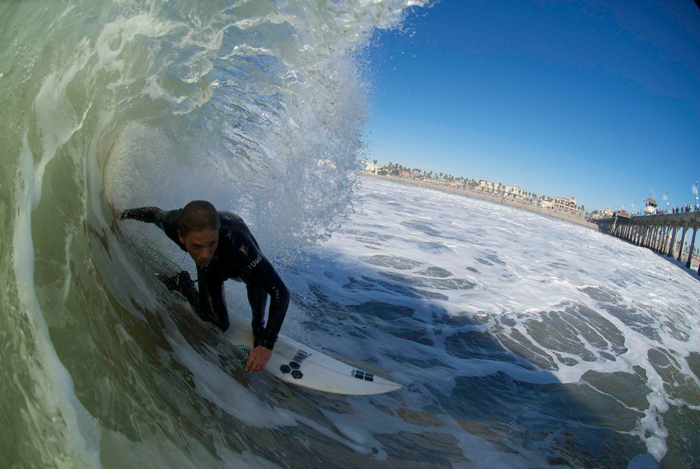 Photo: Michael Lallande
How did you get involved in Surf Marketing?
Growing up I worked at my local surf shop, Katin Surf Shop. I started directly working retail sales, and slowly move up to all facets of the business. I was one of the youngest managers ever at the store. My employers found that I was good with people and I along the way I became a team rider for brands like Sanuk, Insight, Famous, Matuse and others. In school, I decided to focus on a degree in Business, Marketing & Communications, and as an avid surfer, growing up around the industry, it was simply a natural fit for me.
What was your first job in the industry?
My first job, as a grom, was working at Katin Surf Shop near my house; it's a great family-run surf shop, a southern California landmark, and that's where I cut my teeth on learning how to communicate with customers.
And now you're heading up surf marketing for Globe – what is a typical day like for you?
A typical day is breakfast in bed served by bikini-clad staff, to whom I dictate my correspondence. No, as you can imagine, a global brand like Globe has a lot of moving parts. At any given time our team is all over the world, competing and generally on the go. I look after the team, while keeping us on track in terms of our branding, and helping to chart our course in terms of where Globe is headed. It's a lot of interpersonal work, which is something I really enjoy, and the team at Globe is second to none.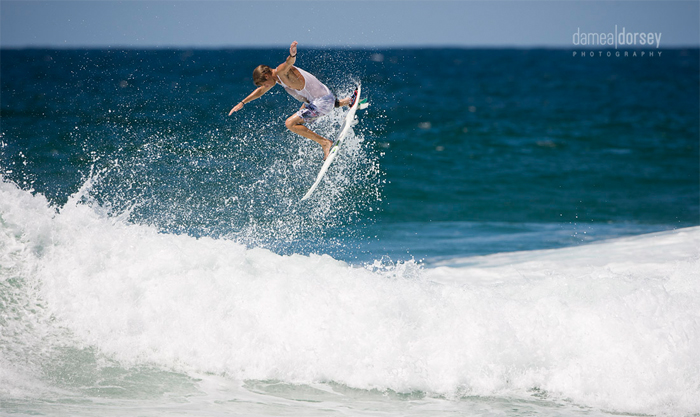 What about the big picture of what you're doing at Globe?
Almost everyone is familiar with the Globe brand, and Globe has been a player in surfing from the beginning with incredibly talented riders such as Dion Agius, the Hobgood Brothers, Taj Burrow and Occy to name a few. I am looking to expand awareness of the brand and focus more of our resources on surfing and building an even stronger base of support in the community.
What's the best part of the job?
I'm about to hop on a plane to Hawaii to catch some of the Triple Crown action, so it's hard not to be stoked on the opportunities to travel and be part of some of the biggest events in surfing. Of course, like any job, having the chance to work with great people and to focus on something you love is really the best part. Globe has awesome riders, including guys I looked up to growing up, and has a killer staff, including people like Joe G, who are pushing the envelope in terms of surf filming.
What is the most significant challenge?
Starting out the challenge has been to shift gears a bit from being a lifestyle surfer myself, to being behind a desk, but I still find plenty of time for my own sessions. Growing up around the surf industry I understood the dynamics and how it functions, so in that respect I was more prepared than some might be, but my ongoing goal, if not challenge, will be to keep it all real and keep that genuine connection with the surfer in the water. A lot of surfing brands become too corporate. Globe has a healthy disrespect for the establishment, and I aim to make sure we're a brand that real surfers can relate to and feel good about supporting. I also aim to make sure that we never lose sight of why we were drawn to surfing in the first place: the fun, the lifestyle, the camaraderie. Most of us wouldn't trade our surfing memories for anything, and a surfing brand should reflect that passion.
What do you have on tap for 2013?
Globe is working on some great projects and product lines, so without revealing any trade secrets, I would simply say stay tuned.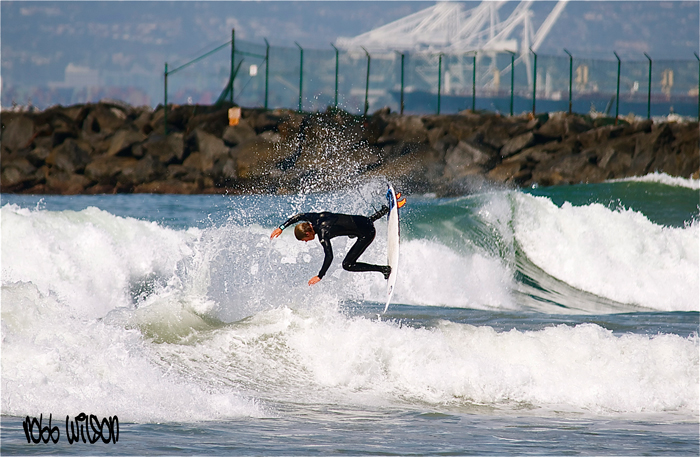 How has your background and previous work experience prepared you for your role at Globe?
Again, I had the great fortune to grow up around the surf industry. Perhaps my oldest friend is AJ Collins, and his late father was the founder of Surfline.com. Growing up he taught us a great deal not only about the industry, but about what it means to be a surfer. Together with my hands-on retail experience, and my brand ambassadorship for many brands, I think I learned how to grasp both what surfers were looking for as well as what a company needs to do to stay relevant and growing.
Is there anyone you would like to give a shout to, or thanks?
I could probably write a page on the all the people who have helped me to get where I am. First and foremost are my own parents who gave my an ideal upbringing and all the love you could ask for. My friends have been just an extension of that family, and given me immeasurable joy and taught me a lot along the way; they know who they are. The folks at Katin will always feature large for me in terms of getting my start, but also many of the brands that supported my surfing such as Sanuk, Matuse, Insight Famous and others. I would certainly be remiss if I didn't pay tribute to the enormous influence that Sean Collins was on me and everyone around me growing up; he was an amazing waterman, a visionary, and a wonderful man, and he is greatly missed. Lastly, the folks at Globe, especially Kelley, have put their faith in me and given me a great opportunity, and I am deeply grateful for their trust.
Is there anything we missed that you'd like to include?
For those folks still out there looking to find their way in the industry, I just want to offer my support. Sometimes it can seem like a daunting challenge, but if it's what you love, then go after it and don't give up. Malakye is a great place to keep your eye on opportunities, and to stay connected with what's going on in the industry. As always, it's about finding your passion and being tenacious, but like all things in life, it's really people that matter; building lasting, respectful, and productive relationships with others is the key to success. No matter what, never forget that surfing is supposed to fun - this is why we love it.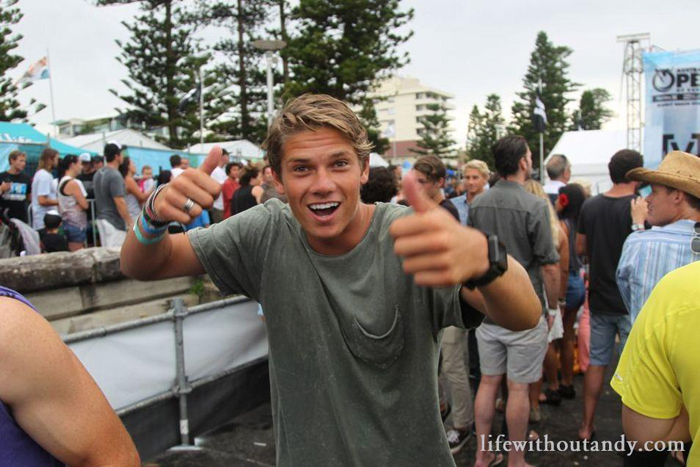 Thanks Eric and good luck in 2013 and beyond!
---