BACK TO NEWS
B$Z: New Balance Enters Skate Footwear Market
New Balance enters skate footwear market through partnership with Black Box Distribution and creative direction by Westlife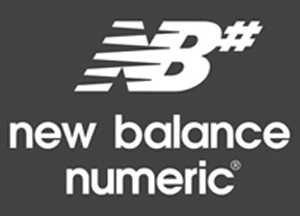 Boston-based New Balance announced today that it will enter the skate footwear market through a license agreement with Black Box Distribution of Carlsbad, CA. Branded as New Balance Numeric® or NB#® Black Box will produce and market performance footwear and apparel for skateboarding. New Balance Numeric will combine the unique requirements of skateboarders with New Balance's heritage of product excellence through comfort, fit, quality and technical materials.
"New Balance is proud to partner with Black Box on the New Balance Numeric skate footwear initiative," says Rob DeMartini, President & CEO at New Balance. "As one of the most authentic and talented skate companies in the industry, Black Box offers industry knowledge and a strong commitment to skate specialty retailers that matches well with our 107-year-old tradition of delivering technical design-forward performance products for athletes."
"I have always found the heritage and integrity of New Balance inspirational, therefore it's truly an honor for Black Box to partner with New Balance on the New Balance Numeric project," says Jamie Thomas, Black Box company founder and professional skateboarder.
New Balance Numeric will officially debut at the Agenda Trade show in Long Beach, California on January 4th, 2013 where team announcements and additional marketing plans will be revealed. New Balance Numeric will be available in the U.S. and Canada starting in July 2013 through specialty skateboard and action sports retailers only.
For the creative direction and design of New Balance Numeric, Black Box has partnered with Los Angeles based Westlife Distribution, to ensure the collection will bring a distinct new perspective to the skateboarding market.
"The vision for New Balance Numeric is to bring something unique to skateboarding. We combine the East Coast heritage and supreme workmanship of New Balance with the West Coast lifestyle and culture of Skateboarding," says Michael Akira West, President & CEO at Westlife Distribution.
For additional information please see http://www.newbalancenumeric.com.
About New Balance:
New Balance, headquartered in Boston, MA, has the following mission: Demonstrating responsible leadership, we build global brands that athletes are proud to wear, associates are proud to create and communities are proud to host. New Balance is currently the only athletic shoe company that manufactures footwear in the U.S. with 25% of our U.S. footwear shipments produced at five New England facilities. The company also operates a manufacturing facility in Flimby, U.K. New Balance employs more than 4000 associates around the globe, and in 2011 reported worldwide sales of $2.04 billion. To learn about how New Balance Makes Excellent Happen, please visit http://www.newbalance.com.
About Black Box Distribution:
Founded by skateboarding icon Jamie Thomas, Black Box Distribution is committed to serving specialty retailers by providing only the best skateboards, footwear, apparel and accessories to the skateboard and the youth lifestyle market. Black Box is the home of Fallen Footwear, Zero, Mystery and $lave Skateboards, Destroyer safety equipment, Mouse grip as well as the US licensee for Insight apparel. Black Box employs primarily skateboarders and sponsors more than 50 professional and amateur skateboarders.
About Westlife Distribution:
Independently rider owned and operated, Westlife Distribution LLC is dedicated to designing and manufacturing world class products in outerwear, apparel, footwear and accessories. Westlife is proudly home to the 686® technical apparel company, Matix® clothing and exclusive partner of New Balance® and Dickies® licensed products.
---