Back to News
B$Z: Holden Partners With New Lifestyle Sales Agency and Pan-European Distribution Partner
December 10, 2012
Holden Partners With New Lifestyle Sales Agency and Pan-European Distribution Partner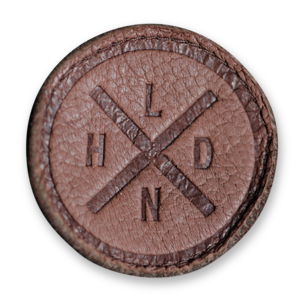 LOS ANGELES – December 10, 2012 - Holden Outerwear is pleased to announce new sales and distribution partnerships with the Los Angeles-based sales agency Flagship and European distributor DAC Sport.
"The addition of these two world class sales partners are part of our strategic evolution and commitment to bring the Holden brand to more people, more often in more places around the world," said Holden CEO Ben Pruess.
Holden has signed Flagship, a full-service branding and sales agency located in Los Angeles, as a new lifestyle sales channel as part of their commitment to bring the Holden brand story from the summit to the street. Flagship specializes in direct wholesale sales to top tier lifestyle boutiques and non-technical distribution channels.

"Holden is the perfect match for Flagship, as we mutually share a sense of aesthetics and exude a similar ethos," said Flagship founder and managing partner Willard Ford. "Both agency and brand are positioned comfortably in the space where fashion, design, and outdoor lifestyle meet. In ten years, we will be talking about this partnership as a watershed moment for everyone concerned."

"Teaming up with Flagship is a great fit," said Holden co-founder Mike LeBlanc. "They get who Holden is as a brand and share our vision of where we want to go. We are very excited to work with such a talented group of sales and marketing professionals."

Holden is also proud to announce its new Pan-European business partnership with DAC Sport, a long-time leading distributor of premium action sport and sport lifestyle brands. This partnership is part of Holden's goal to establish a centralized brand and service level across Europe. DAC Sport will begin by directly managing the French, Swiss, German and Austrian markets.

"Our entire team is thrilled to start this new partnership with Holden, a brand that we have always admired since its creation 10 years ago," said DAC Sport founder and CEO Frederic Etter. "The brand perfectly reflects today's modern lifestyle and expectation of active people who want to participate in their favorite outdoor passions and travel with taste and style. DAC Sport will make its best efforts to bring this modern American influence to the Alpine countries markets."

"We are excited to partner with DAC Sport, they are a group that really gets that the market is changing at a rapid pace," said Holden Vice President of Sales Colin Madden. "The DAC Sport team shares the same values and vision as Holden, and will provide European dealers with world class service and support. We look forward to a long-term partnership with DAC Sport."

Last but not least, as part of the company's sales reorganization, Holden has announced the change in structure of its domestic sales representatives and their respective regions. This restructuring is part of the company's commitment to maximizing opportunities with the snow and off-snow markets. Holden would like to take a moment to thank Jennifer Carr, Todd Matye and Joe Weller for their unrivaled passion and dedication to the company. As part of consolidating and changing the landscape of the sales strategy, the new Holden domestic sales contacts are the following:
Andrew Walford – California, Nevada and Arizona
(805) 305-0003
[email protected]
Scott Downing – Washington, Oregon, Montana, Idaho and Alaska
(425) 918-1617
[email protected]
Nate Love – Colorado, Utah, New Mexico and Wyoming
(801) 499-6333
[email protected]
Pete Harvieux – Midwest
(612) 490-3904
[email protected]
Richard Soto – National boutique stores
(213) 620-9971
[email protected]
The East Coast will be managed by Holden's in-house sales force. Please contact Colin Madden for more information at (802) 578-3051 or [email protected].

About Flagship
Flagship provides brand development, marketing campaigns and activations, wholesale sales representation, and public relations for leading brands. Flagship's downtown L.A. headquarters, featured in The New York Times, Interior Design, and Dwell among others, is a dynamic showroom, event space, and hub for creative professionals. With unparalleled experience within design, fashion, athletics and lifestyle channels, Flagship is the choice for brands seeking authentic connections with an influential audience.
About DAC Sport
DAC Sport, founded in 1989 by Frederic Etter, has three goals: stay in touch with trends, keep a precise and complementary product blend, and maintain a reputation of efficiency, quality of service and close relationships with customers. With its headquarters in the Lausanne area, the French part of Switzerland, DAC Sport also welcomes its customers in a large showroom in Zurich-Glattbrugg. To better service its customers, DAC Sport has partnerships with different agencies in Germany (Boards & Kleid - Sendelfingen), Austria (Schauraum - Salzburg) and France (Stéphane Michaud - Grenoble & Hermosa40 - Hossegor).
About Holden
Holden Outerwear is the modern, independent outerwear brand. Timeless quality, market-leading style, innovative ideas, eco-friendlier options and an openness to be you are the principles that set us apart. Co-founded by renowned professional snowboarder Mikey LeBlanc and designer Scott Zergebel, Holden grew out of a desire to bring street fashion to the mountain. Holden fills the void in the market for progressive aesthetics and companies with a conscience.
Thank you for being you.
---