Back to News
B$Z: Icebreaker Opens First Retail Store in Australia
December 12, 2012
Icebreaker Opens First Retail Store in Australia
New Zealand merino wool apparel company opens a TouchLab store in Chadstone, Melbourne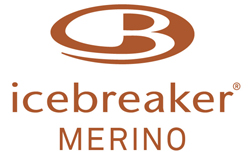 Wellington, New Zealand (December, 2012) – Icebreaker, the New Zealand company that pioneered the merino wool adventure apparel category, opened its first retail store in Melbourne, Australia on December 7, 2012, just in time for the holidays. The new 160-square-metre store is located in Chadstone Shopping Centre.
"Australia has been waiting a long time for its first retail store and we've finally jumped the ditch. Chadstone is a premier shopping destination in Melbourne and we're excited to introduce Icebreaker to the multitude of visitors who come to shop its premium stores," says Jeremy Moon, founder and CEO of Icebreaker.
"Melbourne is a perfect fit for us with its active residents who value high performance apparel. Icebreaker has something for everyone - from runners, cyclists and other fitness enthusiasts looking for a natural alternative to synthetics, to Chadstone shoppers with an eye for new and beautiful apparel."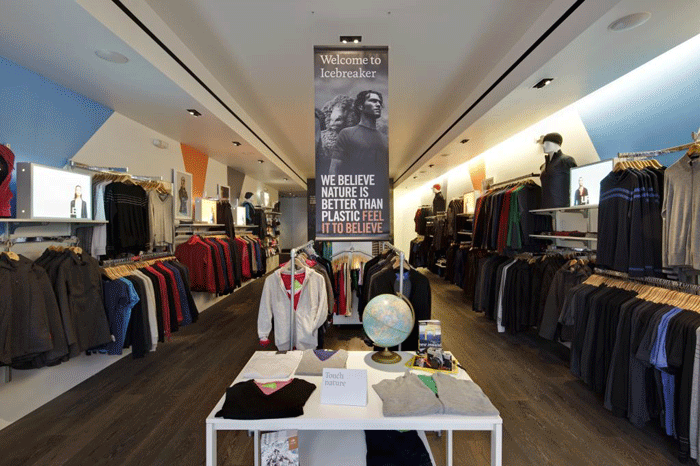 Icebreaker NYC Meatpacking District Touchlab
The Melbourne TouchLab store will feature Icebreaker's complete line of pure merino wool apparel, which includes outdoors, technical sports and lifestyle garments, all made from handpicked merino wool born in the Southern Alps of New Zealand.
Natural, sustainably produced Icebreaker merino is light, odour-resistant, temperature-regulating and highly breathable, which makes it perfect for both Melbourne's cold winters and its hot summers.
Icebreaker now has nine North American and six Australasian TouchLabs: Portland, Oregon; New York City (Soho and Meatpacking District); California (San Francisco and San Jose); Seattle, Washington; Montreal and Vancouver, British Columbia (Kitsilano and North Shore); Auckland (Newmarket, Queens St and Auckland Airport), Queenstown and Wellington, New Zealand; Melbourne is its first in Australia. A 16th store, located in Vail, Colorado, will open its doors in December, while a 17th store in Washington, DC, is scheduled for March 2013.
Icebreaker Melbourne TouchLab
Address: Shop 324, Chadstone Shopping Centre, 1341 Dandenong Road, Chadstone, Melbourne
Hours: 7 Days
Tel. +61 3 9568 5502
Email: [email protected]
About Icebreaker
Icebreaker merino clothing for the outdoors, technical sports and lifestyle includes underwear, mid-layer garments, outerwear, socks and accessories for men, women and children. Icebreaker is based in Wellington, New Zealand, and is sold in more than 3000 stores in 44 countries. See icebreaker.com for more information about Icebreaker, and jeremymoon.me for more information on Icebreaker founder and CEO Jeremy Moon.

---