BACK TO NEWS
EMP: Kirk Nichols Joins Newton Running as Vice President of Sales
Kirk Nichols Joins Newton Running as Vice President of Sales
Nichols to expand sales, strategic partnerships and customer brand experience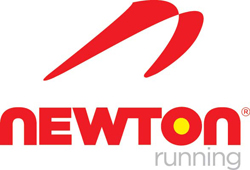 Boulder, CO — Newton Running, the leader in performance running shoes that actively support and strengthen natural running motion, is pleased to announce the appointment of Kirk Nichols as vice president of sales. A 20-year footwear-industry veteran, Nichols will engineer and manage various sales initiatives at Newton Running, including expanding North American sales, identifying and implementing new strategic partnerships, strengthening Newton's current relationships in the specialty run channel and, most importantly, enhancing customers' experience with the Newton brand.
"Kirk's considerable experience in footwear, coupled with his passion for running and ability to skillfully and strategically lead a sales team, make him the perfect addition to our executive team," says Jerry Lee, CEO of Newton Running.
Prior to joining Newton Running, Nichols worked with Columbia Sportswear, Hi-Tec Sports and LaCrosse Footwear, where he gained expertise in service, operations, marketing and sales. "I am fortunate to have managed projects that touched nearly every business function, which has enabled me to develop a comprehensive understanding of how successful organizations operate," says Nichols. During his 13-year tenure at LaCrosse, Nichols rose through the ranks to become vice president of sales, where he played a role in strategically growing the company from $108 million to $150 million in sales.
When Nichols isn't busy driving sales and promoting profitable business growth, he indulges in his life-long passion for running. While studying marketing at the University or Portland, Nichols ran track and qualified for the NCAA Division I National Championships in 1992 and the USATF Outdoor Championships in 1993. He holds personal bests of 3:42 in the 1500M and 1:49 in the 800M.
About Newton Running
Boulder, Colorado-based Newton Running is the leader in performance running shoes that are designed to actively support and strengthen natural running motion. Newton Running's patented Action/Reaction™ technology provides highly responsive cushioning and protection plus ground feel, minimal heel-to-toe drop and lightweight comfort. Newton Running form clinics, hosted in partnership with specialty running retailers worldwide, help runners learn their natural running motion. Newton Running is proudly committed to social responsibility and supports numerous charitable organizations. www.NewtonRunning.com
---