Back to News
B$Z: House of Marley Introduces New Collection of Earth-Friendly Watches at Agenda Long Beach
January 7, 2013
House of Marley Introduces New Collection of Earth-Friendly Watches at Agenda Long Beach
Love Lives in the Details with Latest Earth-Friendly Timepieces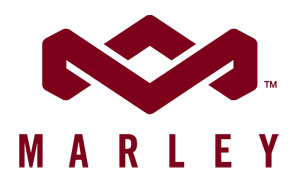 LONG BEACH, Calif. AND COMMERCE TOWNSHIP, Mich. – House of Marley, a collection of earth-friendly, premium quality personal audio and accessory products, returns to the AGENDA tradeshow in Long Beach this week, introducing its new collection of earth-friendly watches. Anyone attending AGENDA Long Beach on January 4-5, 2013, can check out the collection at Booth #J12 at the Long Beach Convention Center in Long Beach, California.
Uniquely warm and tactile in feel andrefined in design, MARLEYwatches are premium-crafted accessories representative of the wearer's earth-friendly social values and expressive individual style.House of Marley's watch collection can be previewed at www.HouseofMarley.com and will be available for purchase in Spring 2013 at select retailers.
"We're excited to be launching watch accessories in the New Year," said Rohan Marley, on behalf of the Marley family. "The watches are minimalist but feature sophisticated textures and finishes.What's exciting about this collection is its commitment to using earth-friendly materials, similar to the rest of the House of Marley products. We think this makes a great addition to the accessories market."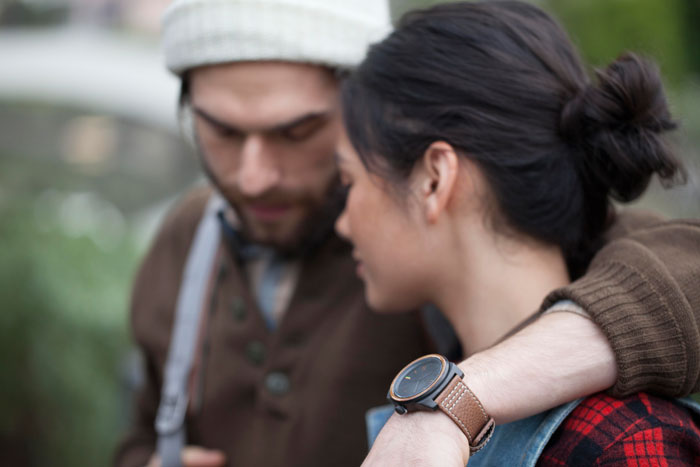 Designed using 50 meter stainless steel cases and Japanese movements, The MARLEY timepiece collection will boast three different waves of each model with additional features and value to reflect the wearer's individual style at each level. The textile based models feature REWIND™ upcycled eco-fabric straps, low-impact steel plating and recycled steel dials for a minimalist, yetexpressive, statement of your style. The leather models tout naturally tanned and salvaged leather straps with sustainably-sourced wood detailing for a more refined taste. Marley's limited edition modelsfeature a 28 Jewel Mechanicalmovement, sapphire crystal and hand finished case detailing.Prices range from $99 to $499,depending on model.
In addition to the new watch line, in 2012, House of Marley introduced the MARLEY Lively Up™ and Lively Up™ Leather bag collections comprised of everyday use packs and totes made with up-cycled REWIND™ eco-fabric. Composed of reclaimed hemp and organic cotton, combined with the fibers of recycled water bottles (rPET), REWIND™ is finished using water-based dyes and biodegradable TPU coating for durability and wear resistance.
Functional, understated and durable, the "Lively Up" bag collection contains more than 15 models in various colorways and constructions. Suitable for casual hikes, overnight trips, excursions to the store or the morning commute, the "Lively Up" bag collection adds style with a subdued, earth-friendly vibe.
House of Marley will also add to its personal audio collection in 2013new headphones, portable audio and home audio systems that feature MARLEY's exclusive eco-fabric REWIND™, including the Chant Bluetooth speaker, Rise Up over-ear headphones and other portable audio products.House of Marley believes music matters and is engineered to realize music's power to transform and transcend. The brand's audio products, including headphones and audio systems, are outfitted with the MARLEY "Signature Sound," incorporating more than 30 years of audio expertise into the design of the acoustics of its audio products. It is the goal of House of Marley to produce audio products with smooth, powerful bass, mids with stunning presence and an energized high-end that brings songs to life. Each product undergoes custom tuning to deliver the most realistic and powerful performances possible.
House of Marley's personal audio and accessory collections embody the Marley family's values of sustainability, humanity, authenticity and integrity. House of Marley products are sold in markets worldwide, including North America, South America, Europe, Asia, Australia, the Middle East and the Caribbean.
Learn more at www.houseofmarley.com, join us on Facebook at www.facebook.com/TheHouseofMarley, and follow us on Twitter at www.twitter.com/houseofmarley.
About House of Marley:
Bob Marley's vision of equality, love, philanthropy and sustainability continues to uplift and unite hearts around the globe. House of Marley realizes Bob's vision of One Love, One World by creating lifestyle products that are crafted to last, use earth-friendly materials and benefit people and planet. House of Marley donates five percent (5%) of its annual profits to 1Love (www.1Love.org). The epicenter of a global movement, 1Love is dedicated to spreading Bob Marley's message of unity and peace by lifting up a new generation of "young gongs" to strike the hammer for charities, causes and ideas that can change the world.
Visit the Marley Family's primary website at www.BobMarley.com and join the Official Bob Marley Facebook page at www.Facebook.com/BobMarley. Learn more about other Marley Family ventures by visiting Marley Beverage Company at www.MarleyBeverages.com, Marley Coffee at www.MarleyCoffee.com, and 1Love.org at www.1love.org.
---