BACK TO NEWS
EVENT: OIWC Announces CEO of Backcountry.com Jill Layfield as Keynote Speaker at ORWM Breakfast
Outdoor Industries Women's Coalition Announces Jill Layfield, CEO of Backcountry.com, as Speaker for 2nd Annual Keynote Breakfast Presentation at 2013 Outdoor Retailer Winter Market



BOULDER, COLO., January 8, 2013 – Outdoor Industries Women's Coalition (OIWC) is pleased to announce that Jill Layfield, CEO of Backcountry.com, will present as the keynote speaker at its 2nd annual Outdoor Retailer Winter Market (ORWM) Breakfast and Leadership Awards Presentation. The event is sponsored by Timberland and Outdoor Research with support from Outdoor Retailer.
Since joining Backcountry.com in 2004, Layfield has moved through the ranks from the company's Director of Customer Marketing role to become the VP of Product Development in 2009, COO in 2010, and CEO in 2011. Through her multitude of roles at Backcountry.com, balancing CEO duties with parenthood, and serving as one of the few women CEOs in the Outdoor Industry, Layfield will reflect on how her experiences can help other companies in the Outdoor Industry explore greater workplace inclusion and leadership diversity solutions.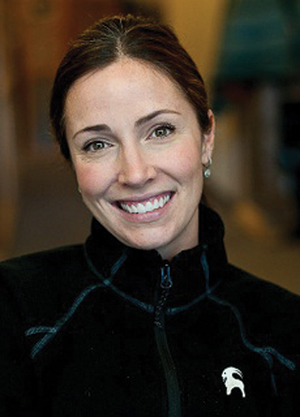 "Through Jill's professional and personal experiences she brings a unique perspective to our industry," said Deanne Buck, executive director of OIWC. "As the outdoor industry continues its commitment to a more diverse and inclusive customer base, a diverse workplace is an oft-times overlooked but critical component to success. We're honored to have the opportunity to provide a platform for her to share her expertise with the industry leaders and influencers who attend ORWM."
In addition to Layfield's presentation, the OIWC will recognize two women in the industry with OIWC Leadership Awards for their stewardship and inspiration to others. The keynote breakfast and leadership awards presentation will take place during the ORWM tradeshow on Friday, January 25, 2013 from 7:00 – 9:00 a.m. at the Marriot Hotel in Salt Lake City, Utah, Salon F-I. The event is free and open to the public.
To learn more about OIWC, or to attend an upcoming event, please visit www.oiwc.org.
About OIWC

Founded in 1994, the Outdoor Industries Women's Coalition is the only national organization dedicated to workplace diversity and inclusion by expanding opportunities for women and companies in the Outdoor, Snow, and Bike Industries. OIWC provides for professional development and women's leadership programming that promotes women's advancement. For our over 90 industry partners, OIWC is the trusted resource for best practices and industry models around workplace diversity and inclusion. To learn more about OIWC or to become a new member or sponsor, please visit www.oiwc.org.
---