Back to News
VIDEO: Goldcoast and Hidden Notice Premiere
January 9, 2013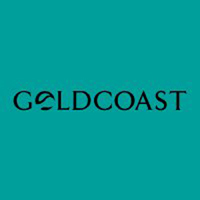 Goldcoast and Hidden Notice Premiere "California Deisgn, Utah Engineering" Video Today
Jan. 9, 2013 (Salt Lake City, Utah and Leucadia, Calif.) – Today, GoldCoast and Hidden Notice premiere their video, "California Design, Utah Engineering," which documents the day-to-day lives of GoldCoast's Product Developer, Brock Harris and Art Director, Dustin Ortiz to showcase how the two opposites find their inspiration within their surroundings. Watch this video for a deeper look into the mash up of opposites that come together to create GoldCoast's truly unique product:
GoldCoast Skateboards: California Design x Utah Engineering from GoldCoast Skateboards on Vimeo.
As you soak up the warm California sun and step into Dustin's Encinitas home, you'll find paintings and photographs from friends and travels, stacks of books and magazines, plants and gem stones he's collected from all over the world neatly organized. These interesting things add an artistic vibe while providing a tranquil escape that allows Dustin to peacefully create GoldCoast designs inspired by the sunny beaches of California he surfs, the mountains he snowboards and his travels.
Nestled in Salt Lake City right in the middle of Utah's snowy mountains, Brock's place is quite the opposite. The minute you step inside, you'll find that there is no clutter as he prefers to keep the décor basic. His home is also filled with sounds of children laughing and playing. He is completely focused on developing new skateboard shapes that will be a catalyst to something new.
"We enjoyed working with the guys at Hidden Notice to tell the GoldCoast story. The premise for GoldCoast's California design and Utah engineering was created from this amazing contrast of these two inspirational places. We strive to creatively mesh the two lifestyles into our products," said Dustin Ortiz, GoldCoast art director.
"Working with the crew at GoldCoast is a privilege and a no brainer for us. They represent the entrepreneurial spirit of taking your passion and turning that into your career," said Bill Keller, founder of Hidden Notice. "They are authentic, honest, innovative and unique in their approach to this segment of the skate market. GoldCoast is doing what they do for all the right reasons, and to be able to team up with them on this project was both fun, inspiring, and one more reason why we love what we get to do!"
WIN ONE-OF-A-KIND GEAR FROM GOLDCOAST:
As a part of the launch of the "California Design, Utah Engineering" video, GoldCoast and Hidden Notice are giving away some California design and Utah engineering in a Facebook contest. The winner will receive a one-of-a-kind original Dustin Ortiz art piece, a one-of-a-kind handmade knife by Brock Harris and a GoldCoast Pressure complete. Head over to http://bit.ly/goldcoast-hidden-notice-giveaway to enter.
GoldCoast's entire line is now available for sale at skategoldcoast.com and at shops around the world. Connect with the brand on Twitter and Instagram @skategoldcoast and Facebook at facebook.com/goldcoastskate.
About GoldCoast:
GoldCoast plots its course in four directions: skateboarding, culture, travel and film. Skateboard everywhere you can, absorb the things it brings in to your life and take a few photos along the way. In addition to the brand's product line focused on cruiser skateboards and longboards with custom shapes and components GoldCoast publishes its own subculture magazine, "The Compadre" featuring artwork, photography and interviews with some of the most creative people around the world. For more information, check out skategoldcoast.com.
About Hidden Notice:
Hidden Notice was born from a desire to highlight the details and dive deeper into people, places and products. The company strives to build a platform that spurs on innovation, creativity, discovery, and the inner spirit that drives individuals through the medium of motion pictures. Hidden Notice is constantly looking at the latest innovations in film and sound and working to incorporate those into its work.
---