Back to News
WEB: Rocky Mountain Bicycles Partners with Origin Design + Communcations to Develop New Website
January 9, 2013
Rocky Mountain Bicycles Partners with Origin Design + Communcations to Develop Comprehensive Brand Blueprint and New Website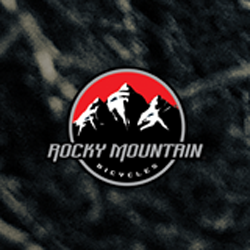 Jan.9, 2013, Whistler BC – On the heels of winning a slew of awards for their Element line including Best in Show at Interbike and generating buzz with videos of top-notch mountain bike athletes riding in exotic locations (http://rockymountainbicycles.pinkbike.com/channel/all/), Rocky Mountain Bicycles has partnered with creative agency Origin Design + Communications to hone the iconic brand's positioning, starting with a brand platform review and website re-design. The goal of Rocky Mountain Bicycle's new site is to improve functionality, user flow and facilitate the consumer decision process.
The new relationship is intended to help reposition Rocky Mountain Bicycles as Canada's original mountain bike company, with roots in both Vancouver's North Shore and Quebec, and communicate the company's 30 years of dedication to building great mountain bikes and helping define mountain biking culture around the world.
Origin Design + Communications was a natural choice for the project as it too was birthed in the vertical playground of the West Coast, and shares a base between Whistler and Montreal. The bilingual marketing, creative and communications firm specializes exclusively in outdoor sports and works with brands such as Salomon Sports, Whistler Blackcomb, Jay Peak and The North Face. The client roster also includes the Mountain Bike Tourism Association of BC, IMBA Canada, Bike Parks of BC and the Whistler Mountain Bike Park.
"Origin's brand development process taps an organization's passion to define the brand essence and the brand's potential," says Origin Design + Communications Partner, and strategic lead on the project, MJ Legault. "The mountains are our business. And just like the crew at Rocky, we live to ride. This is the sweet spot that Origin enjoys as a creative agency – working with great brands like Rocky Mountain Bikes where strategy meets the lifestyle that we eat, think and breathe."
"The new relationship will see the development of a blueprint that will ensure RMB's brand is articulated clearly and resonates equally from east coast to west, from the R&D lab to the trails, from the dealers and distributors to head office," says Francis Argouin, Rocky Mountain Bicycle's marketing director. "Authenticity has long been a buzzword in the world of marketing, but Rocky's roots, as our recent videos show, are the real deal. We're looking forward to focusing our brand efforts more cohesively so we can continue our mission to build the best bikes, and riding experiences, in the world."
Origin will roll out the newly renovated brand platform into a website redesign for Rocky, with an expected launch date of late spring 2013.
Rocky Mountain Bicycles is an independently owned Canadian bike company with head offices in Vancouver, BC and St-Georges, QC. Since its inception in 1981, Rocky Mountain has continuously infused quality and innovation into the brand and has won numerous accolades and awards for bike design while the riding team has taken the sport to new levels winning international races and competitions. Every bike that rolls out of the factory is a physical representation of the most reliable, durable and meticulously crafted bike, made to be ridden fast and hard.
Origin Design + Communications is a strategic marketing, creative and communications firm specializing in mountain sports and resort tourism. Over the past 20 years, Origin has developed a reputation as one of North America's foremost industry experts. With offices in both Whistler and Montreal, Origin serves as the creative agency of record for Whistler Blackcomb, the Whistler Mountain Bike Park, Tourism Whistler, Jay Peak and Salomon Canada, while working for a wide array of other action sports and resort clientele.
---